CHURCHILL — Heading into Saturday night's game, Jeff Bellach knew it was going to be a challenge.
Not only was Manhattan Christian playing its second consecutive Class B school, it was a team that boasts several talented guards and a stingy defense.
Jada Clarkson, Megan Johnson and Brynna Wolfe combined for 44 points to lead Whitehall to a 61-44 victory.
"We won't see as good of guards as those until we play them again," Bellach, who is Christian's second-year coach, said.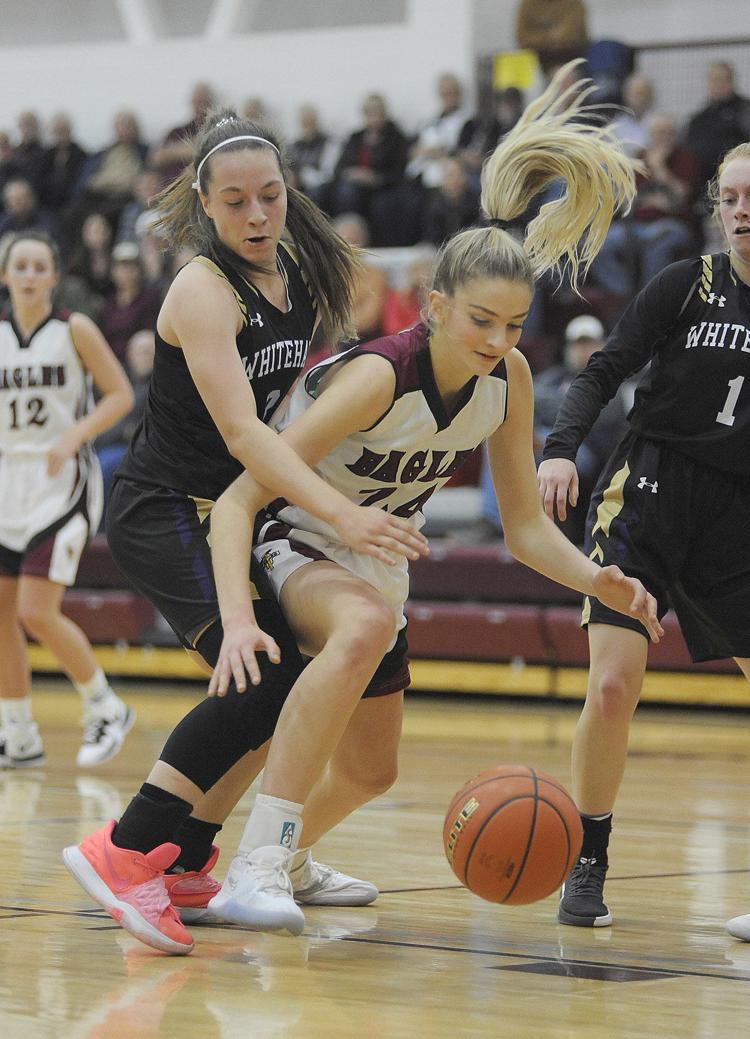 The Eagles (1-1) took a 13-9 lead 2:24 remaining in the first quarter on a bucket by Kiersten Van Kirk, then Whitehall's pressure began to take a toll. The Trojans closed out the frame on a 6-0 run and then scored the first eight points of the second quarter, which was capped by a 3 from Britney Welker that banked in from high off the glass.
That 14-0 run proved to be Christian's undoing, and it got worse after a sluggish start coming out of halftime as Whitehall stretched the lead to 22 in the third quarter.
"Just kind of dug a little hole there in the midway stretch. We got down by eight and then we kind of compounded it. We made it worse than it was and then the next thing you know it was 15," said Bellach. "The start of the second half we just didn't come out ready. We got to be better than that. Then after that we settled in and played decent."
The Eagles made a late push to get back within 15 in the fourth. But they couldn't overcome 16 turnovers and tough 9 of 31 shooting performance from the field in the second half.
Bellach credited the Trojans for disrupting Christian's offense.
"They get after it defensively. They do some really good stuff and they mix it up, and they're well coached," he said. "It was good for us to play against them and we'll get to play them again right before districts, which will be a really good thing for us just like it was last year."
Eliana Kuperus finished with a game-high 19 points and six rebounds to lead the Eagles, while Van Kirk had 12 points and seven boards. Hope Kenney chipped in with seven points and four rebounds.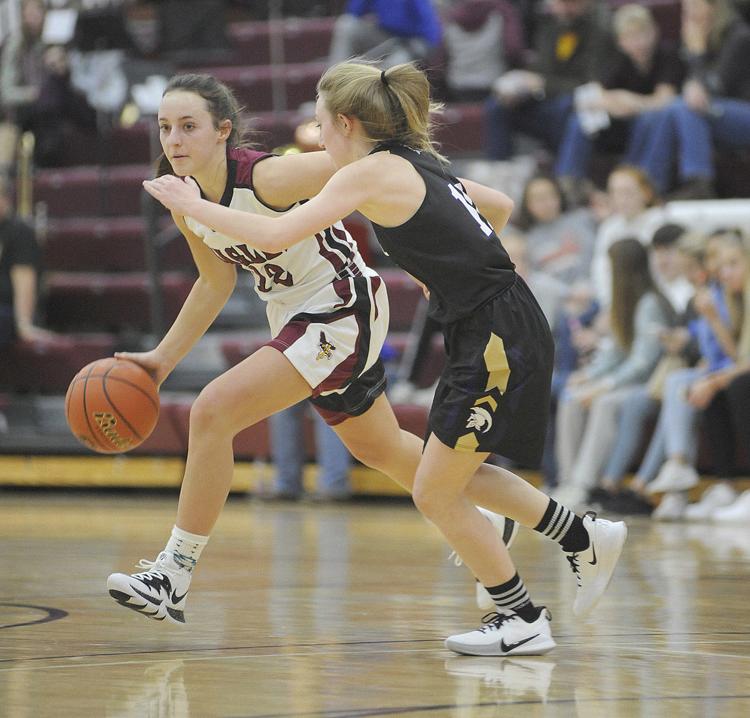 "They're a tough matchup for us offensively, especially this time of year," said Bellach. "We don't have a lot of stuff in defensively and stuff that we can do to counter act their good guards. They have some really good guards."
The Eagles will compete in the Manhattan Bank Tip-Off Tournament, hosting Deer Lodge on Friday and Great Falls Central Saturday.
"Deer Lodge is pretty good," said Bellach. "I don't know a whole about Great Falls Central yet. I'll find out some stuff this week, but they just moved up to Class B. So it'll be fun to play a new opponent."
WhitehalL 61, Manhattan Christian 44
Whitehall                  15  20  17   9  -  61
Christian                    13   7  13  11  -  44
WHITEHALL (1-0) - Britney Welker 2 0-0 5, Charity Nieskens 0 0-0 0, Jada Clarkson 7 0-1 14, Ashlynn Ellison 0 1-3 1, Megan Johnson 6 0-0 14, Kendra Klapan 4 3-4 11, Jacy Johnson 0 0-2 0, Macee Patritti 0 0-0 0, Brynna Wolfe 6 2-2 16. Totals: 25 6-12 61.
MANHATTAN CHRISTIAN (1-1) - Anna Keith 0 0-0 0, Taylor DeVries 0 0-0 0, Hope Kenney 1 5-6 7, Grace Aamot 0 0-0 0, Eliana Kuperus 8 3-7 19, Kiersten Van Kirk 6 0-0 12, Maddie Liudhal 1 0-0 2, Rylie Thompson 1 0-0 3, Natalie Walhof 0 1-2 1, Hailey VanDyken 0 0-0 0. Totals: 17 9-15 44.
3-point goals: Whi 5 (M. Johnson 2, Wolfe 2, Welker 1), MC 1 (Thompson).