While some wrestling programs around the state have seen a typical turnout many others have not. That includes Belgrade and Manhattan, which both have lower numbers heading into this winter.
The worldwide coronavirus pandemic likely played a factor as concerns about spreading the virus are greater in wrestling because of the close contact among athletes.
Belgrade, which is beginning its second season as a Class AA program, has 20 athletes in the wrestling room, while Manhattan has less than 10.
"I think it is a touchy year for wrestling as is. 'Let's not do it this year. We don't want you brushing up on people,'" Belgrade Activities Director Toby Robinson said. "Wrestling's just that sport. It's kind of unfortunate."
Bryce Weatherston, a former three-time state champion for Belgrade, has taken over as head coach and was surprised at the low turnout. Like Robinson, he attributed it to the pandemic.
"Hopefully we can pick up on it," he said. "Numbers start off small, but we've already got three new kids since we started. Just continue to get the word out there and just get these kids in front of the coaches, and the rest will come."
Weatherston hopes to rebuild and return the program to its most successful years in the late 2000's when the Panthers earned a pair of state runner up finishes in Class A and were consistently in the top five as a team.
But this season will look much different as no regular season tournaments will be held and teams will only compete in duals.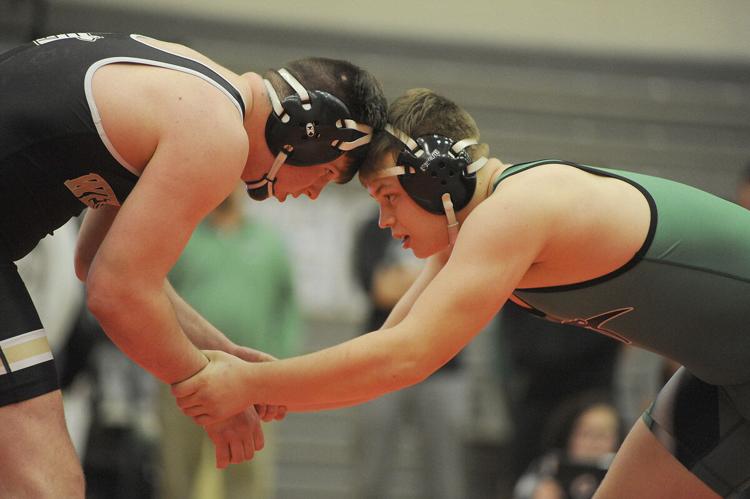 "It's not ideal, but having a season is," Weatherston said. "So whatever it takes to have a season I'm all on board with. I'm excited that we're here right now because this might not have happened. It was on the fence forever."
Another change is the addition of girls wrestling as a Montana High School Association sanctioned sport. In the past girls have been able to compete with the boys, and that will continue this winter. But at season's end the girls will have their own state tournament.
"I've always been a big advocate for girls wrestling. Even with our club stuff, I coach Legends of Gold (wrestling club) out in Gateway, and we won the medium team first girls state tile last year," said Weatherston. "So I'm definitely a huge advocate of girls wrestling."
No divisional tournament will be held for the girls and every athlete will qualify for state this season. Belgrade has three girls on the team and Weatherston expects that number to increase over the next several years.
"We have some really talented girls that will be coming through Belgrade even starting next year," he said. "They're just not quite of (high school) age yet. These are the girls that want to be in here, they want to wrestle."
Robinson said that coaches who have female wrestlers on their team will try to match them up during duals. But, it's likely the girls will face some boys throughout the season.
"The girls were under the impression that it was going to be their own practice, their own team, and never see the boys. And it's not that glamorous," Robinson said. "You need to get 15 kids before you can do something like that."
No girls for Manhattan, Three Forks
After graduating five seniors from last year's team, Manhattan only had six out for the team to begin practice. Just one of them is a returning wrestler.
The fourth-year program does not have any girls this season, but second-year coach Patrick Hutchins expects that to change in the near future.
"No female wrestlers this year. I am certain that Covid has played into that," he said. "But I do know of some middle school and Little Guy girl wrestlers that I anticipate will be coming up to the program in short order in the next couple years."
Three Forks, which is also a fourth-year program, has a slight uptick in participation with just over a dozen athletes out for the team. There are no girls at the high school, but coach Nye Howey noted there are a several who compete at the little guy level.
"There are a few, but I don't see us going to girls wrestling here in Three Forks for quite some time," he said.