After crossing the finish line six seconds ahead of the nearest competitor in the 3,200-meter run Friday evening, Sam Nash couldn't have been more pleased.
The Belgrade senior noted he perfectly executed the race plan, which began with putting pressure on the rest of the field early and then holding them off late.
"I kind of just wanted to get out of there and make everybody hurt. I wanted to go out and make people question why they're even running the two-mile," Nash said. "Because I knew if it got really hard really early I could kind of grit it out and pull it off, which ended up working."
Nash posted a winning time of 9:52.46 and was one of two Belgrade athletes to stand atop the podium over the weekend at the Eastern AA Divisional at the Belgrade Booster Club Track.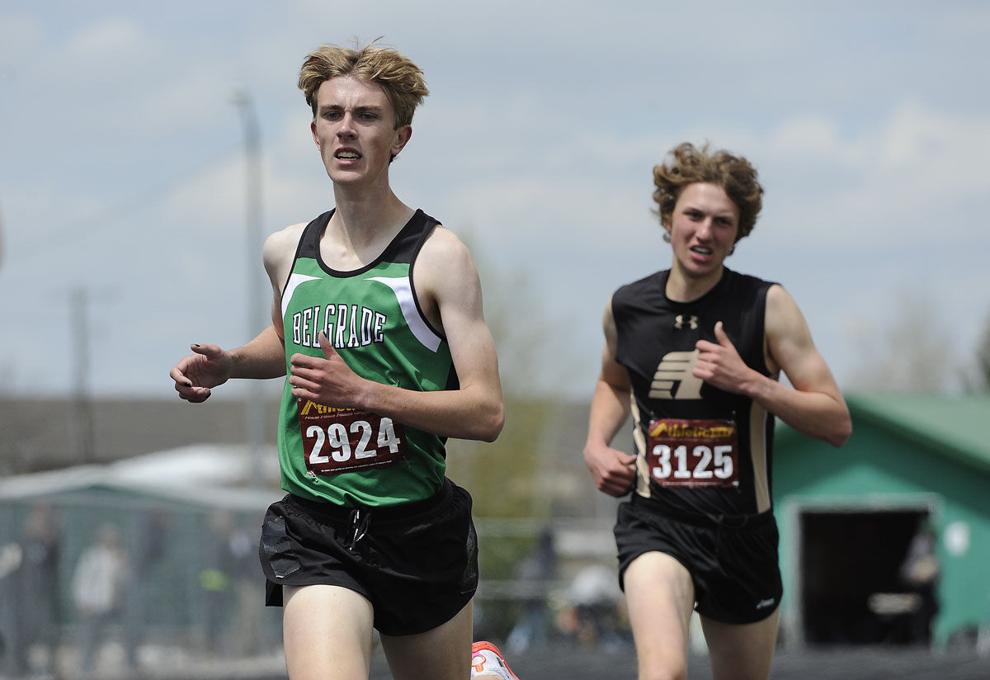 "It's really cool to be able to win a championship level race like that on a home track with a home crowd," said Nash.
Belgrade's boys placed fifth at the eight-team meet with 59 points, while the girls were sixth with 19.
Zach Cramer was the Panthers' other winner after leaping to a meet-best distance of 21-feet, 2-inches in the long jump. While it was a personal best, Cramer noted things didn't go quite as planned.
"Actually, for the long jump, I was having a lot of issues. I kept on stuttering going to the board," he said. "So I think I can jump a lot farther."
Cramer and Nash were among several Belgrade athletes who placed in multiple events. Cramer came back Saturday to place second in the triple jump with a mark of 40-feet, 8.50-inches, while Nash was fourth in the 1,600-meter run in 4:31.05.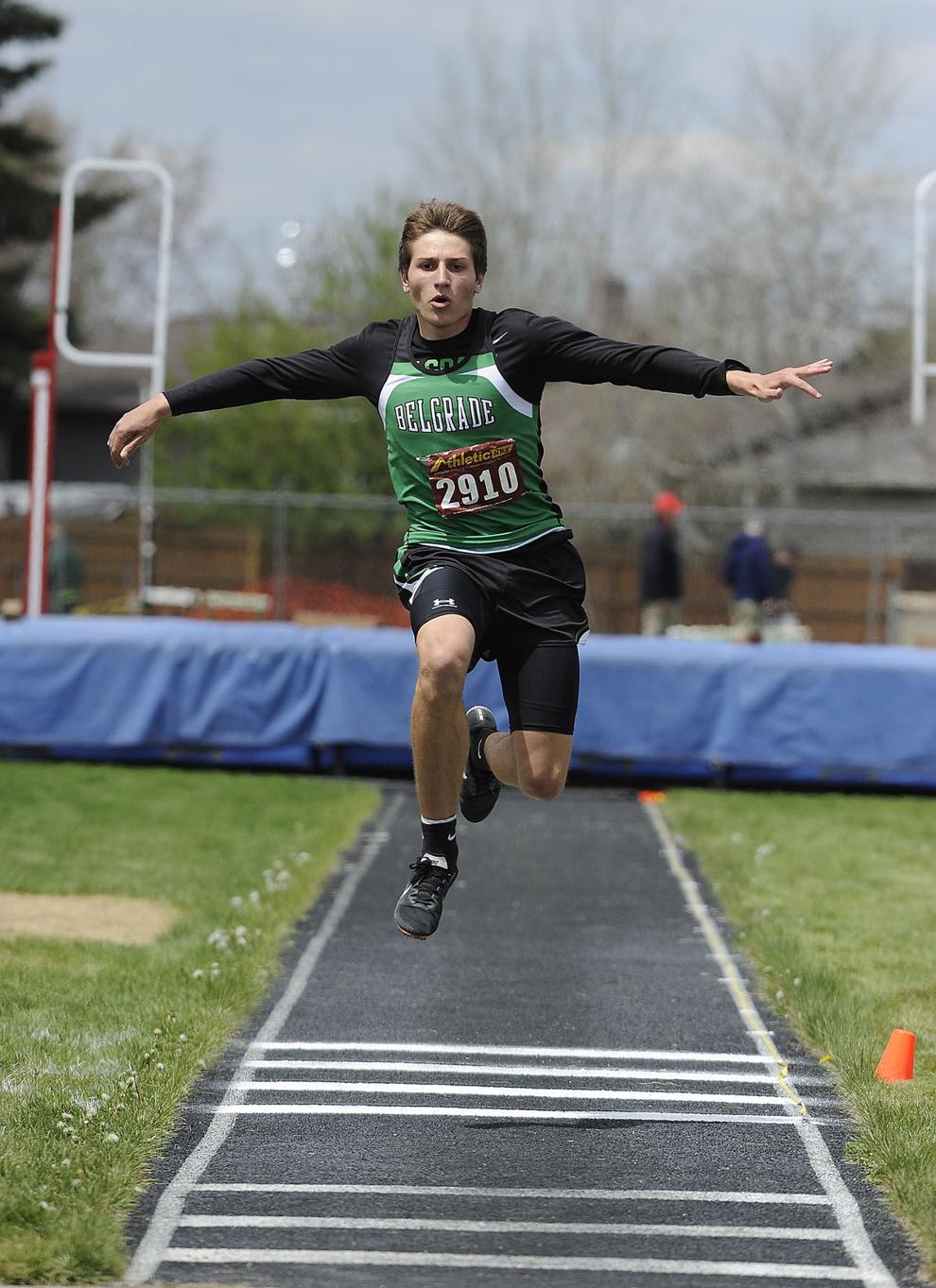 "I'm pretty happy," said Cramer. "I wish I could have done better in high jump and went to state for that. But I'm pretty happy I'm going to state for three events."
Cramer did not record a height in high jump, but helped the 4x100 relay qualify for state.
Nash set a personal best in the 1,600-meter run, but so did the three runners who finished ahead of him. That includes Bozeman's Weston Brown, who won the event with a time of 4:23.14.
"Weston Brown, the Bozeman runner, he likes to go out really hard, so we knew it was going to be really, really quick. I held on as long as I could and got a state qualifying (time), so I have another week," said Nash. "It wasn't exactly what I'm looking for. I'm still hoping to pick up one of the school records by the end of the year, so I get another chance at both."
The Panthers also had two athletes earn runner up finishes in Aidan McGoldrick and Ryan Simon. McGoldrick tied with Billings Senior's Jacob Miller in pole vault after clearing 12-feet, 6-inches, while Simon had a heave of 47-feet, 6-inches in shot put.
Evan Major placed in the 100 and 200-meter sprints and helped the 4x100 relay advance to state as well. The senior placed fifth in the 100 finals with a time of 11.24 seconds, but boasted a time of 11.04 in the prelims.
"I'm happy with yesterday's performance," Majors said. "I got an 11.04 for the 100, which was a new PR. I was trying to get in the 10's, but it didn't really happen."
After winning the prelims of the 200 (22.33), Majors finished third in the finals with a time of 22.68 seconds. Gallatin's Nikolas Udstuen, who was second Friday, won the event in 22.37.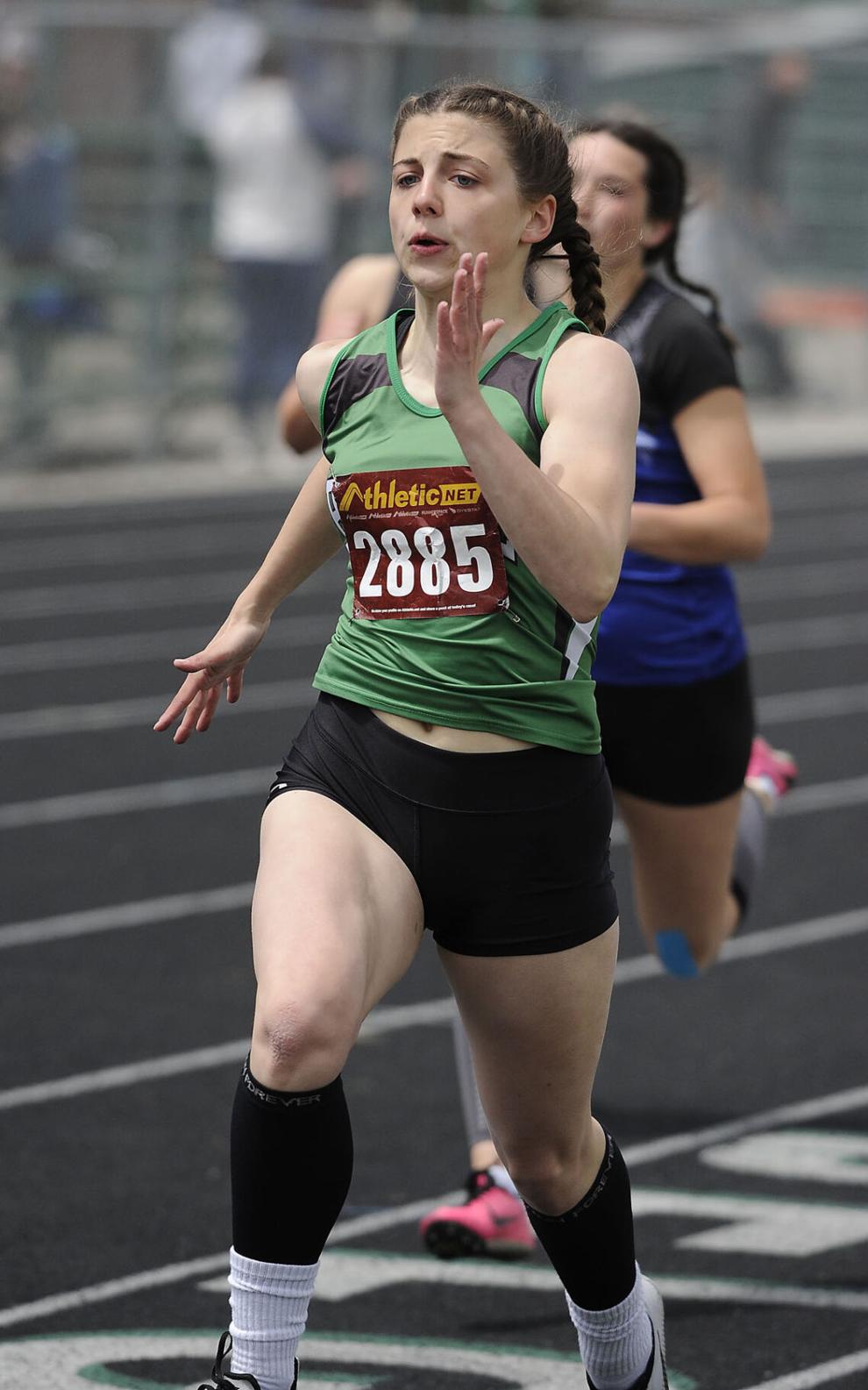 "I went out and tried to do the best in my 200. Just couldn't catch him," said Majors. "I still got state, so I'm pretty excited for that."
Belgrade's other placers at the meet were Troy Kendall in the 300 hurdles (6th, 42.82), Braden Poppleton in pole vault (5th, 12-00) and Wyatt Russell in high jump (T5th, 5-08).
The Panthers' girls were led by the effort of Jordan Cassidy. The senior earned a runner up finish in the 200 with a time of 26.56 seconds after finishing ninth in the prelims. Taylee Chirrick, of Billings West, won the event in 25.81.
Chirrick also won the 400 and 800, and helped the 4x400 relay place third.
"She's a really strong competitor, so I knew that I wasn't going to quite catch up to her, but to just compete like she does was kind of my goal," said Cassidy. "Especially since it is my last race on this track."
Cassidy, who is dealing with shin splints, opted not to compete in the 100. It's an event she has already prequalified for at state. But she did anchor the 4x100 relay.
"We had a weird handoff from the first to the second leg, so even with that weird handoff we PR'd," Cassidy said. "We switched our third leg to Mayiehl (Shaw) and she brings a lot of speed to our team and so I think even after the botched handoff it came out really well."
Maddie McDunn and Josie Blazina ran the first two legs of the relay.
Belgrade's Hanna Giese added a third place finish in the 3,200 (11:58.86) and was seventh in the 1,600 (5:34.12), while Taylor Simon was fourth in shot put (34.6.50) and Grace Stewart sixth in the 800 (2:26.94).