With her team trailing by a handful of points in each set Thursday night, Bozeman head coach Jeni Anderson called time out.
Those 60-second breaks were just what the Hawks needed as they managed to shift the momentum. Bozeman rallied from three-point deficits in the first and second sets, and then from a four-point hole in the third, to sweep Belgrade 25-18, 25-22, 25-18 in an Eastern AA match.
"Sometimes we just need to chill for a second," Anderson said. "That's typically what I'm saying. Take a deep breath, you know what you have to do, go back and do it."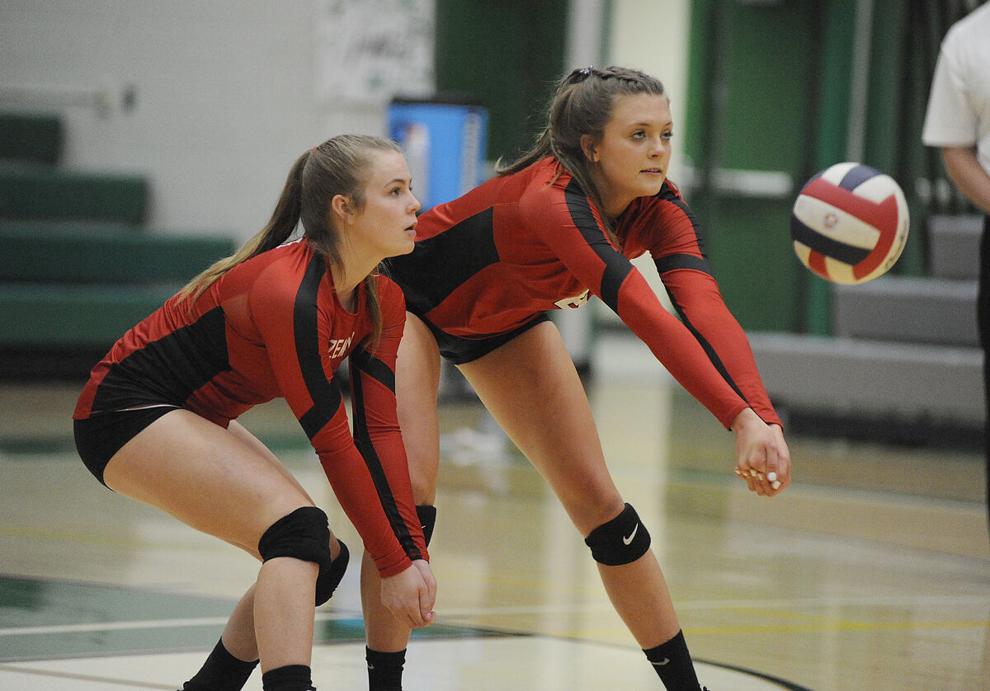 Belgrade, which honored its five seniors prior to the contest, has struggled to play with a lead throughout the season. Head coach Brit Murphy noted the offense tends to become predictable, which allows opponents to adjust defensively.
Once that happens, she added, things quickly breakdown on their side of the net.
"When we realize it's not working anymore we get frantic and aren't sure what to do anymore and where to put the ball," Murphy said. "We just need to be able to stay calm, collected and confident and know exactly where we need to put the ball instead of just throwing it to the same person we've given it to the last six points."
The Panthers (6-15, 2-10 Eastern AA) took a 14-11 lead in the first set. But after Anderson called time out, Bozeman scored six consecutive points, which included four aces by Jenavieve Lynch, and closed out the set on a 14-4 run.
While Belgrade managed to briefly regain the lead after the Hawks had rallied from a 10-7 deficit in the second set, Bozeman pulled away for good on a kill by Lynch to break a 15-all tie.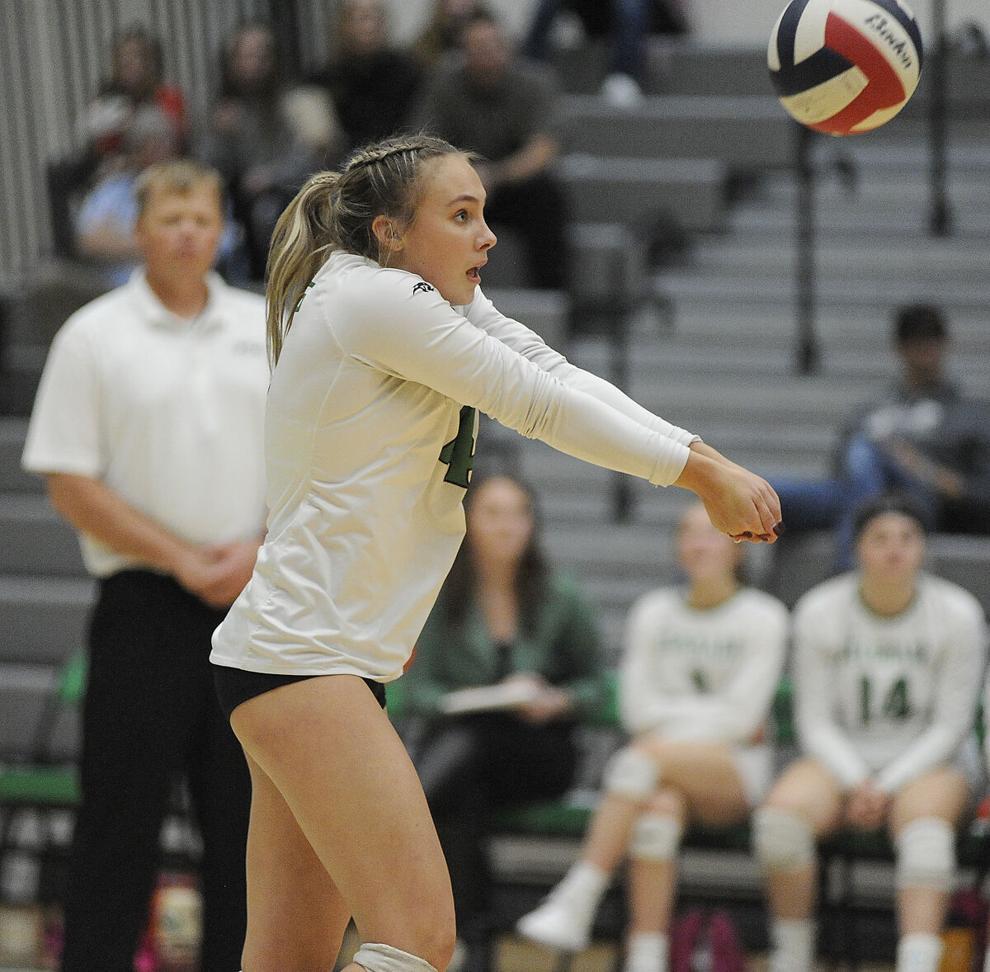 The Panthers then took a 16-12 lead in the third set following back-to-back aces by Jenna Garvert. But Bozeman (18-4, 8-4 Eastern AA) countered with an 11-0 run sparked by kill from Bria Isley. Carissa Stratman served up the final 10 points of the run, while Isley added four more kills.
"She (Stratman) did a beautiful job of hitting the seam we were going for and keeping the ball in play so we could create some momentum on our side of the court," said Anderson.
Stratman finished with a match-high 11 kills, while Isley had 10. The Hawks also tallied 12 blocks in the contest led by 4.5 from Avery Burkhart. Kacey Kinney added 1.5 blocks.
Anderson noted that Kinney, a junior middle blocker, has bolstered the team's rotation as the postseason approaches after missing nearly the entire season due to an injury.
"We have our middle back," she said. "We just got her back when we played Great Falls last weekend. So we've been having a good time working on this new lineup that we haven't been able to do all season because she broke her wrist at tryouts. We're psyched, it's going to be a blast."
For Belgrade, it was a frustrating night of not being able to finish what it had started. And, with a boisterous crowd in the team's home finale, Belgrade's players might have been a little too amped up. They committed 13 service errors as well as nine hitting errors.
"I think there was a lot of buzz from the crowd and with it being senior night there was a lot chaotic energy which equated to a lot of missed serves and some crazy arm swings," said Murphy. "We just need to be able to know what the job is that we have to do and get it done instead of focusing so much on the uncontrollables."
Junior Olivia Wegner, who had four digs and a pair of kills, noted it felt frantic on the court at times.
"I think with like how many people were here, too, I heard a lot of people say how nervous they were," she said. "So I think it was just nerves and just chaos."
Tayler Thomas and Allie Hookano led the Panthers with seven kills each, while Josie Blazina had six. Tycelee Bowler finished with 15 digs.
Bozeman def. Belgrade 25-18. 25-22, 25-18.
BOZEMAN (18-4) - Kills: 35 (Carissa Strattman 11, Bria Isley 10). Digs: 52 (Strattman 13, Jenavieve Lynch 11). Blocks: 12 (Avery Burkhart 4.5). Aces: 4 (Lynch 3). Assists: 32 (Ciara Fox 28).
BELGRADE (6-16) - Kills: 26 (Tayler Thomas 7, Allie Hookano 7). Digs: 37 (Tycelee Bowler 15). Blocks: 3 (3 with 1). Aces: 6 (Jenna Garvert 4). Assists: 25 (Kylee Campbell 13, Garvert 10).