All 13 matches were decided by fall Tuesday in the Belgrade Special Events Center, including more than a dozen that were won by Great Falls CMR.
The Rustlers trailed by 18 points in an Eastern AA dual, but rallied to sweep the final five matches to beat Belgrade 48-30 to complete a season sweep. CMR edged the Panthers, 37-36, in the season opener.
Belgrade was short-handed in the rematch as three starters were out of the lineup. Thus, first-year Panthers coach Bryce Weatherston noted the outcome could have been different.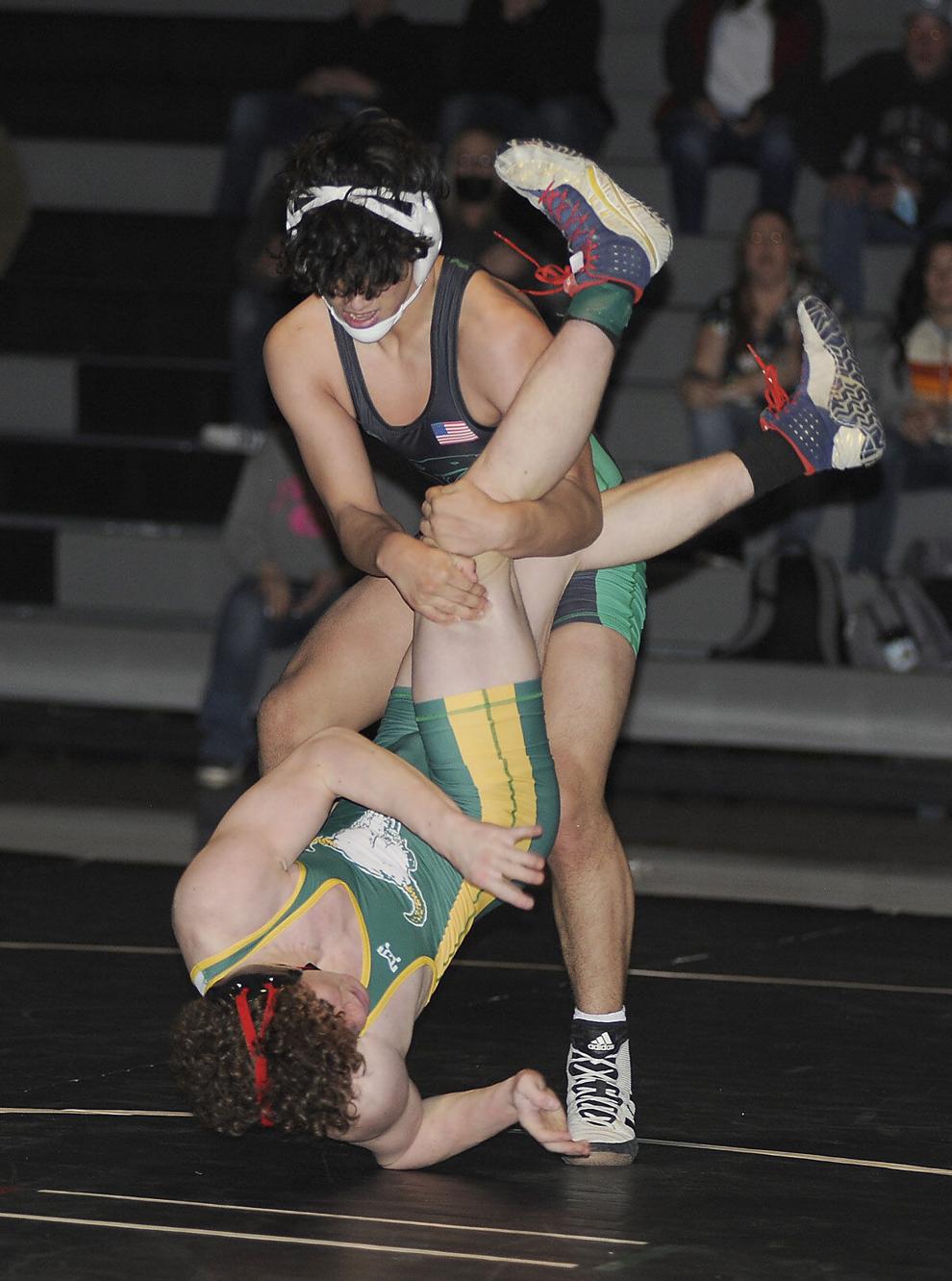 "Whether we want to look at the score or not, I see improvement from all of our wrestlers. They're improving from position," he said. "We're missing three starters today, so obviously that takes a toll on what the score could have been, but … we're always striving for the big picture which is the state tournament."
Belgrade fell to 2-6 in duals, but several wrestlers continued to shine. Sophomore Carter Schmidt and freshman Mason Gutenberger each improved to 7-1 with victories, while Colton Gutenberger moved to 6-1.
Schmidt pinned Zach Ewalt in under a minute at 138 pounds, while Mason Gutenberger notched a second round pin of Joe Fernandez at 126. Colton Gutenberger needed just 90 seconds to pin Dalton Ecklund at 113.
Weatherston also noted the effort of sophomore Colby Andres, who began the dual with a second round pin of Payton Kuiper at 103.
"Colby, we lost to that kid the last time we wrestled him. Colby got the pin," he said. "We came out with a game plan and ready to wrestle."
Belgrade's other victory came at 145 where Oden Currier pinned Colton Martello in the second period.
"Martello's a tough kid. Ranked fifth in the state and we didn't get to wrestle him the first go-around. Got to wrestle him today," said Weatherston. "It was good beating a ranked tough opponent."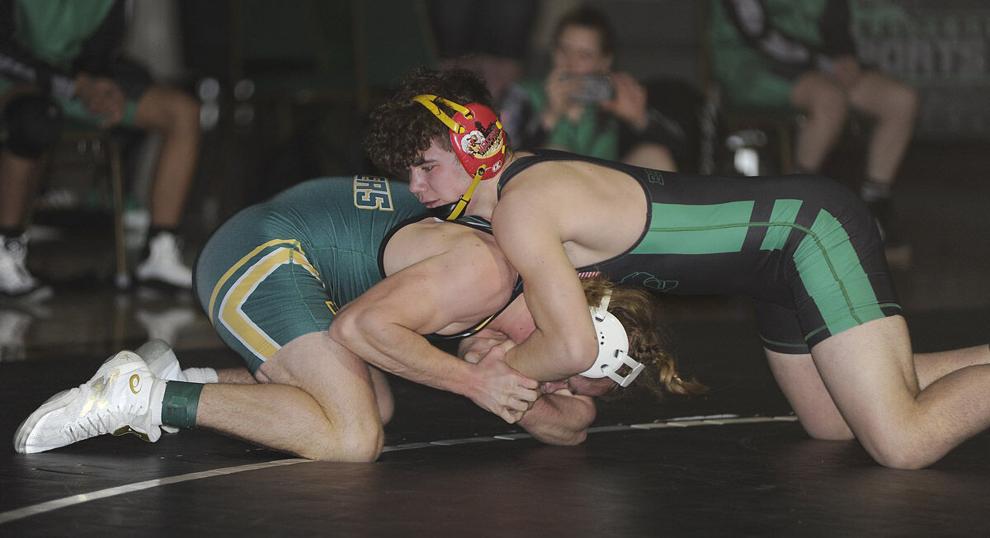 While CMR notched eight pins, Weatherston was encouraged by what he saw on the mat.
"Seeing progress in these kids means a lot more to me than losing a dual," said Weatherston. "If they went out there and got rolled over that would have been a different story. But everyone came out here and scrapped it out."
Belgrade is back in action Friday hosting Great Falls in another conference dual.
Great Falls CMR 48, Belgrade 30
103 -  Coby Andres, Bel, pin Payton Kuiper, 3:13. 113 - Colton Gutenberger, Bel, pin Dalton Ecklund, 1:30. 120 - Logan Younkin, CMR, pin Scott Richards, :17. 126 - Mason Gutenberger, Bel, pin Joe Fernandez, 2:31.  132 - Ethan Jarrett, CMR, pin Christian Lingenfelter, 1:42. 138 - Carter Schmidt, Bel, pin Zach Ewalt :54. 145 - Oden Currier, Bel, pin Colton Martello, 2:58. 152 - Calvin Carroll, CMR, pin Colter Lindsley, 3:11. 160 - AJ LaFurge, CMR, pin Hunter Rowan, 3:59. 170 - Gabe Price, CMR, pin Logan Turnquist-Linn, 1:47. 182 - Nick Bodge, CMR, pin Hugh Donaldson 3:20. 205 - Jacob Reeves, CMR, pin Norah Larson, :07. 285 - Idellio Michelotti, CMR, pin Raiden Klein, 1:38.