BOZEMAN — After scoring a pair of second half goals in a 3-2 conference loss to Billings Skyview to wrap up the regular season, Belgrade gained some much needed confidence heading into the postseason.
Those goals snapped a more than four-match scoring drought and the Panthers continued to find the back of the net Tuesday in a State AA playoff match against Gallatin at Bozeman Sports Park. Following a corner kick by Grace Garvert, and then a scrum in front of the net, freshman Maddi McDunn scored in the 9th minute to give Belgrade a 1-0 lead.
But Olivia Collins notched the equalizer six minutes later en route to tallying a hattrick. Led by the junior forward Gallatin advanced to the quarterfinals with a 6-1 victory.
"I told the girls it's back-to-back years that we've had a freshman score in a playoff game," Panthers head coach Carl Bridwell said. "Unfortunately for these seniors it's not their chapter, but for future chapters of Belgrade soccer and future seasons it is."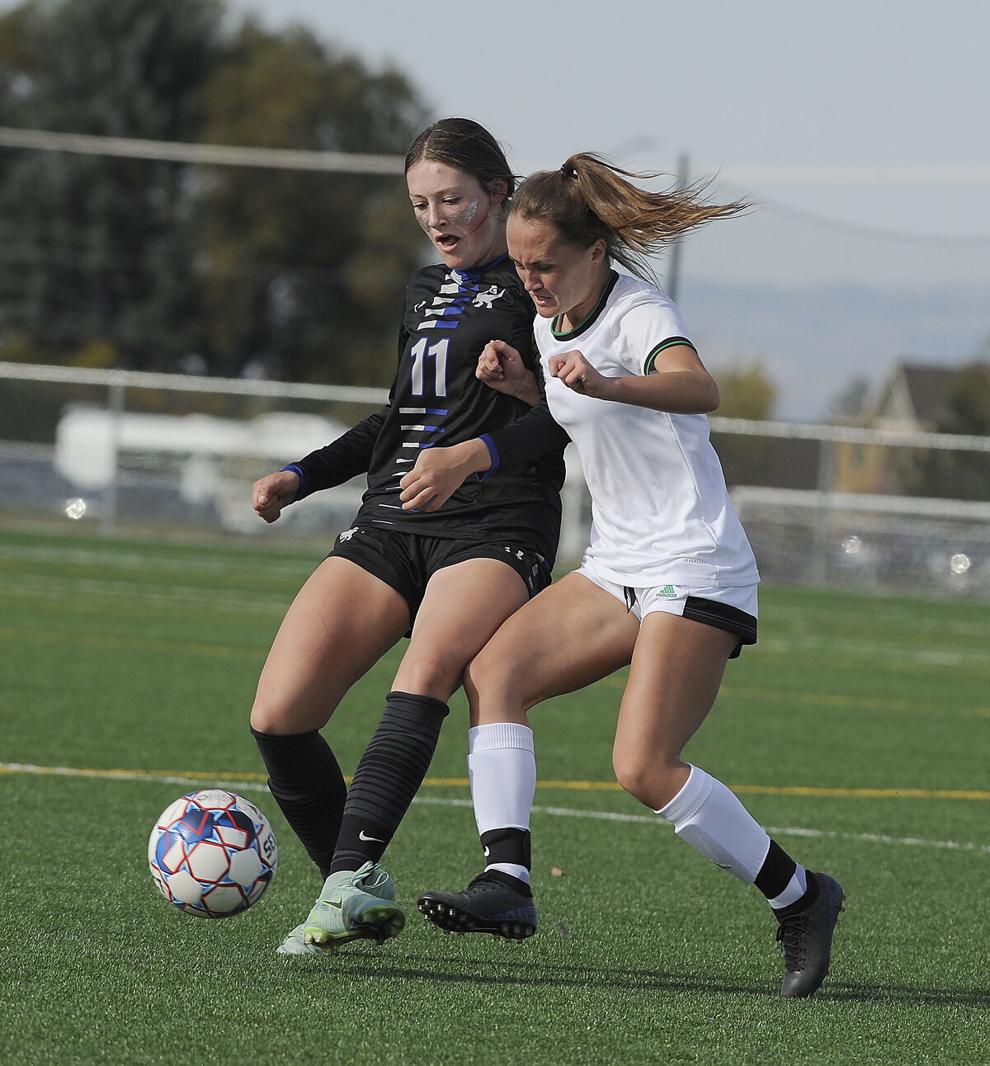 Collins added goals in the 40th and 47th minutes as the Raptors outshot Belgrade 22-6. Tessa Scott had the other first half goal, while Indigo Andresen and Bella Clark scored in the second. Clark's goal was on a penalty kick.
It could have been worse if not for the effort of keeper Mackenzie Turner. The Belgrade senior made saves on three breakaways and finished with 12.
"It would have been 10-1 if it wasn't for her, " said Bridwell.
Defensive breakdowns cost the Panthers throughout the match as the Raptors capitalized on simple crosses and through balls to get shots on goal.
"I told the girls, even though they don't want to hear it, they played reactive not proactive," Bridwell said. "That's just going to be a culture thing where they've got to learn how to play with each other and not against what they think they're facing. Some frailties, but that's a learning curve for every season for every team."
Belgrade graduates six seniors from a team that finished 2-13-0 after starting the season with a pair of wins.
"We're losing some major players as always with our loss of seniors, especially Mackenzie," said Bridwell. "But our JV is 80 percent freshmen, so I told them already ... keep working. Belgrade's growing, this is just the first step in a long difficult road, but it's going to get there."
Burke scores twice as Gallatin boys top Belgrade 2-0
If one of the scoring opportunities by Belgrade had found its way into the goal Tuesday afternoon, it might have been a different outcome.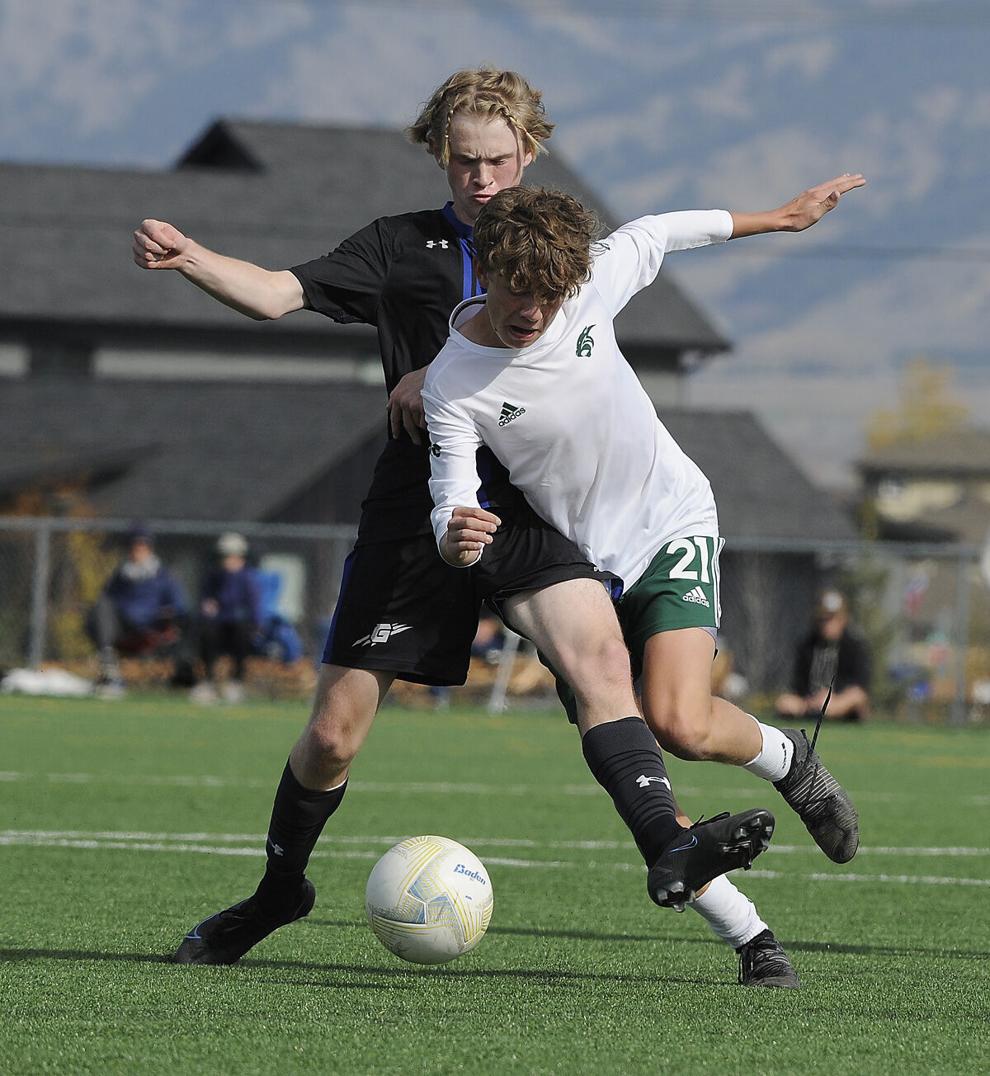 But the Panthers never found a way to completely crack Gallatin's defense in a 2-0 first round loss in the State AA playoffs at Bozeman Sports Park.
"Had we gotten one it would have been a total momentum changer for everybody," Belgrade head coach Dr. Robert Lemley said. "We would have stayed true to our next phase had we had done that. Yeah it's just disappointing that we could find the victory today. Really wanted it for the guys, they deserved it."
The contest was scoreless at halftime although each team had a handful of scoring opportunities while combining for 10 shots.
The Panthers' best chance came near the midpoint of the second half when forward Will Mauritsen got a great look after challenging a defender inside the box. But the senior's shot toward the left post didn't hit its mark.
Six minutes later Max Burke scored the first of his two goals to give Gallatin all of the momentum. The senior scored in the 63rd and 68th minutes, and the second tally was an impressive goal after he beat a defender one-on-one and then slotted the ball past keeper Shay Schoolcraft.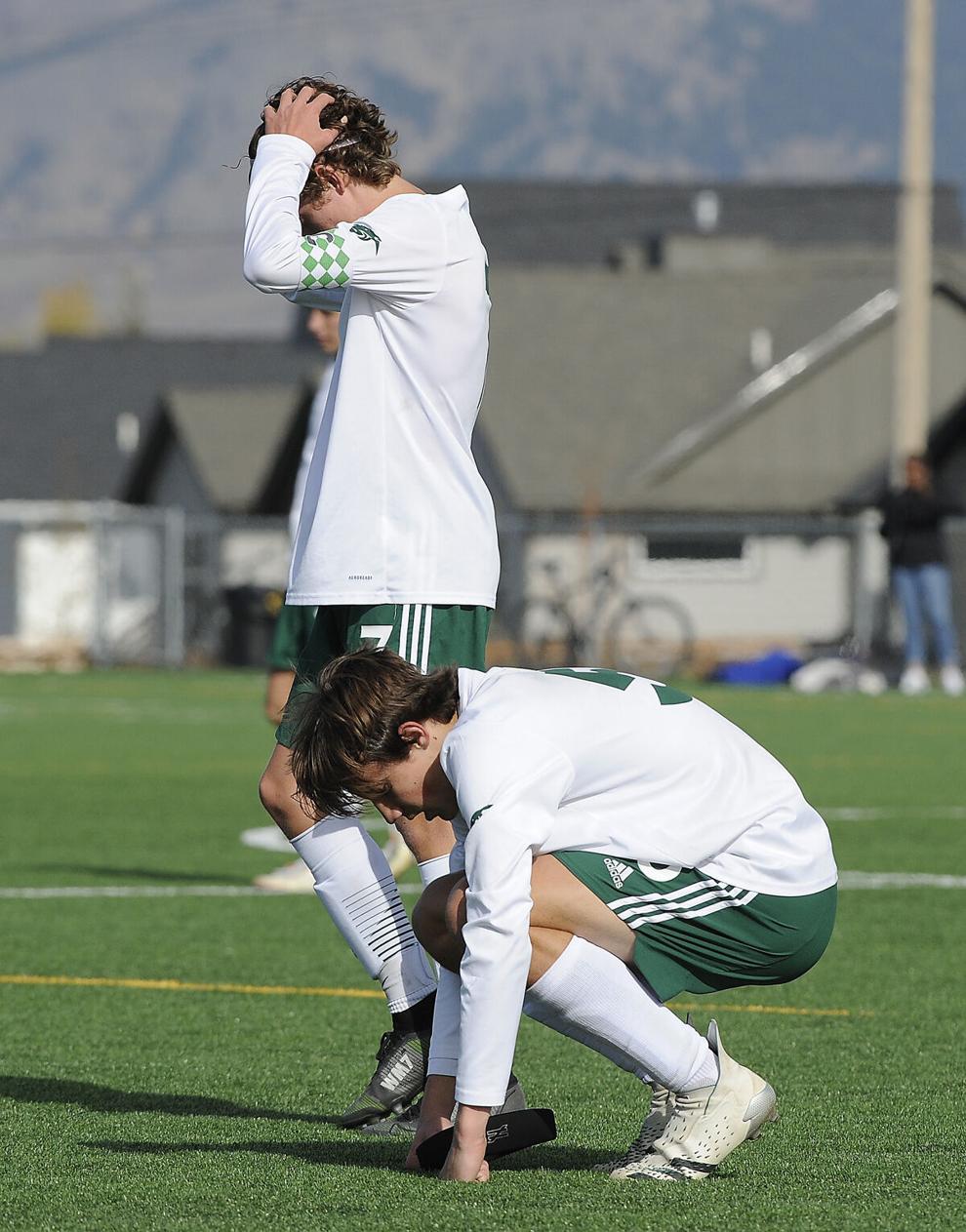 "It was a one-on-one counter attack and we call that luck by the soccer gods," said Lemley. "Unfortunately we just made a couple of mistakes where the Raptors capitalized on us. Credit to them, they're a good team."
It was the first-ever postseason victory for Gallatin (10-5-0), which advanced to the quarterfinals.
Belgrade wrapped up the season with a 4-8-3 record. The four victories is the most for the program since moving up to AA in 2019.
"Regardless of the record our goals for the season was to be competitive and to surprise against all our opponents that we played. And I think we did a pretty good job of holding true to that goal," said Lemley. "We were competitive in every game that we had and I think we surprised the entire conference and all the teams that we played. They know now that Belgrade is not going to be a pushover, that it's not easy and we bring a pretty good game of soccer."
Prior to Tuesday's loss, the Panthers shutout Billings Skyview 2-0 in their regular season finale.
Gavin Snajdr and Mauritsen scored the goals, and Mauritsen finished with a team-high 12 goals.
Billings Skyview 3, Belgrade 2
Belgrade        0  2  -  2
Skyview        1  2  -  3
BS - Sydney Robbins (Kylie Swanton)
BS - Charlize Davis (Isabel Schauber)
Bel - Peyton Robertson (unassisted)
BS - Swanton (Isabel Schauber)
Bel - Abbie Morin (Robertson)
Belgrade        1  0  -  1
Gallatin        3  3  -  6
Bel - Maddi McDunn (unassisted), 9th
Gal - Olivia Collins (Indigo Andresen), 15th
Gal - Tessa Scott (Auna Flohr), 18th
Gal - Collins (Andresen), 40th
Gal - Collins (Flohr), 47th
Gal - Andresen (unassited), 65th
Gal - Bella Clark, PK, 69th
Shots: Gal 22, Bel 6. CK: Gal 3, Bel 4. Fouls: Gal 6, Bel 4. Saves: Gal 5 (Averi Smith, Bel 12 (Mackenzie Turner).
Belgrade 2, Billings Skyview 0
Belgrade        1  1  -  2
Skyview        0  0  -  0
Bel - Gavin Snadjr (Noah Russell)
Bel - Will Mauritsen (Eli Collins)
Belgrade        0  0  -  0
Gallatin        0  2  -  2
Gal - Max Burke (unavailable), 63rd
Gal - Burke (unassisted), 68th
Shots: Gal 15, Bel 6. CK: Gal 4, Bel 1. Fouls: Gal 10, Bel 7. Saves: Gal 3 (Aden Lyle), Bel 10 (Shay Schoolcraft).