Once they found their footing in the second half, Eric Kinnaman was pleased with how his team competed Friday night.
The defense forced a turnover and the offense produced a late touchdown to cap a strong finish to what was a lopsided loss to unbeaten and league-leading Billings West.
"I know they had their subs in, I understand that, but we told these kids that's probably the best team on the east side," Kinnaman, who is Belgrade's 14th-year coach, said. "I know they still got to play Bozeman, but that's a good team right there."
Billings West (6-0) built a 35-0 halftime lead en route to a 49-7 Eastern AA victory at Jason Green Memorial Field. Isaiah Claunch tossed a pair of touchdown passes in the victory, while Caden Dowler reached the endzone on the ground and returned a punt for a score.
It was the first game in three weeks for Belgrade, which was forced to cancel contests against Great Falls and Bozeman while in quarantine due to positive Covid-19 cases within the school and program. The lack of practice was evident as the Panthers struggled in the first half.
"We had personnel problems, we had just scatter brain mistakes, and taking 11 days off in the middle of the season didn't help one bit," said Kinnaman. "You could see it, especially the first half. First half was a little bit sketchy. Second half we finally settled in."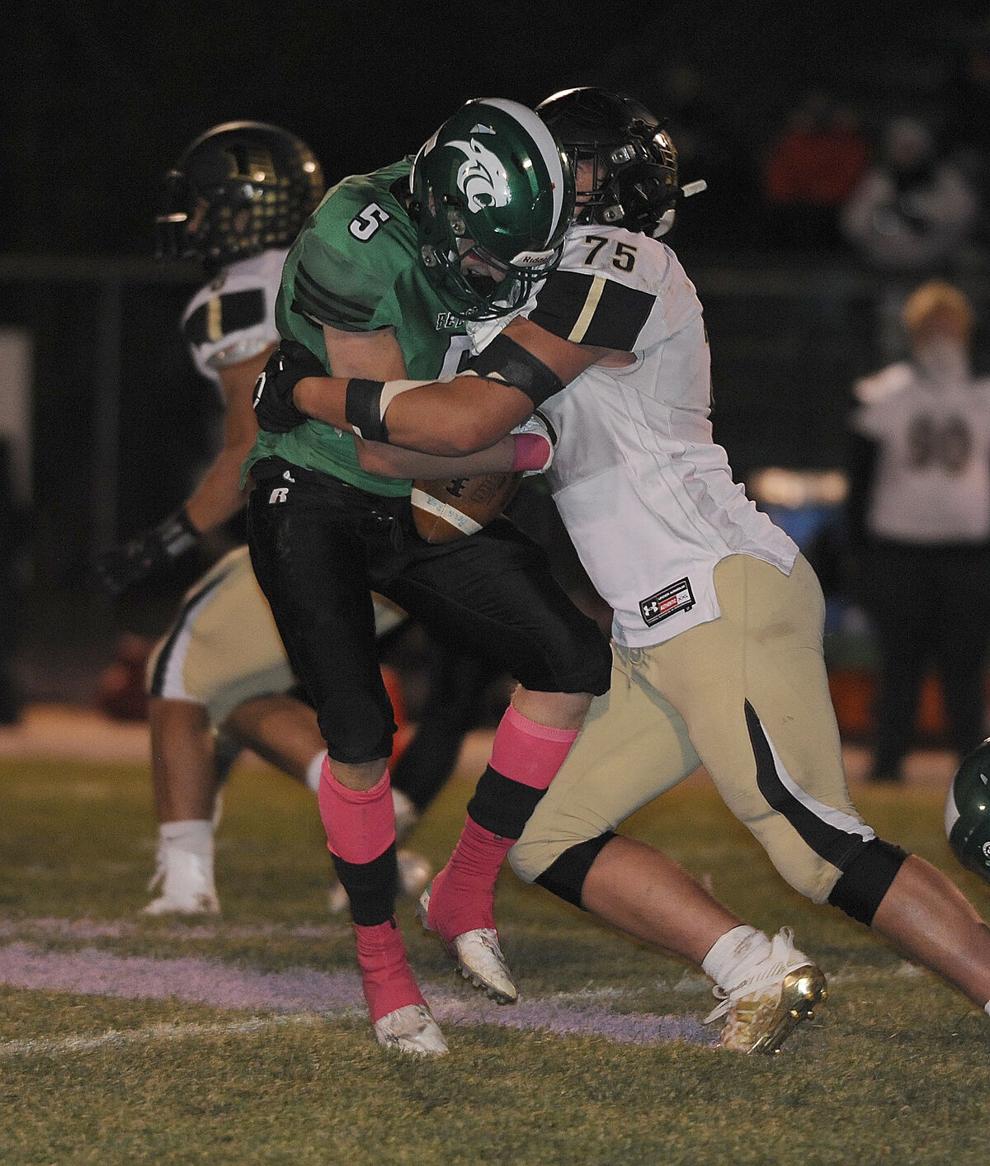 The Bears needed just four plays to score after receiving the opening kickoff. The 69-yard drive was capped by a 40-yard touchdown pass from Claunch to Taco Dowler.
Belgrade moved across midfield on its first possession — aided by a personal foul facemask and rouging the punter call on fourth down. But the drive stalled and punter Dyson Kinnaman threw an incomplete pass on fourth down following a botched snap.
The punting unit struggled as Belgrade also had a kick blocked, which led to a 3-yard TD run by Jaymn Medlock, and then gave up a score when Caden Dowler returned a kick 67 yards with 1:38 left in the first half.
"We told the kids, you practice for over eight weeks and we have 11 days off ... not performing it every day they forget fundamentals, they forget personnel, they forget plays. That kind of hurt us first half," said coach Kinnaman. "Second half we squared things away and I'm very impressed and proud of our kids with how we competed in the second half."
Given some time to throw, quarterback Austin Spangler completed passes of 32 and 39 yards to Cedric Miller Jr. The junior also threw an 11-yard touchdown pass to Ta'Veus Randle with 2:44 remaining in the contest.
"Once Austin got a little bit of time he was throwing to the receivers and at least letting the receivers make a play," said coach Kinnaman. "And when he was able to do that we had some big plays in the second half."
Belgrade wraps up the regular season Thursday at Billings Skyview.
Billings West 49, Belgrade 7
Billings West               14  21  7  7  -  49
Belgrade                        0    0  0  7  -    7
BW - Taco Dowler 40 pass from Isaiah Claunch (Spencer Berger kick)
BW - Michael DeLeon 1 run (Berger kick)
BW - Jaymn Medlock 3 run (Berger kick)
BW - Caden Dowler 21 run (Berger kick)
BW - C. Dowler 67 punt return (Berger kick)
BW - T. Dowler 8 pass from Claunch (Berger kick)
BW - Logan James 3 run (Berger kick)
Bel - Ta'Veus Randle 11 pass from Austin Spangler (Aidan Kulbeck kick)