With several lopsided defeats this season for Belgrade, head coach Eric Kinnaman wanted his team to refocus heading into Friday's conference game against Great Falls.
The veteran coach challenged his team control their emotions and step up their play. With the exception of some untimely penalties in the second half, the Panthers did what was asked.
The offense produced a pair of touchdowns — the first time Belgrade has reached the end zone in nearly a month — and the defense kept the team within striking distance in a 25-13 Eastern AA defeat.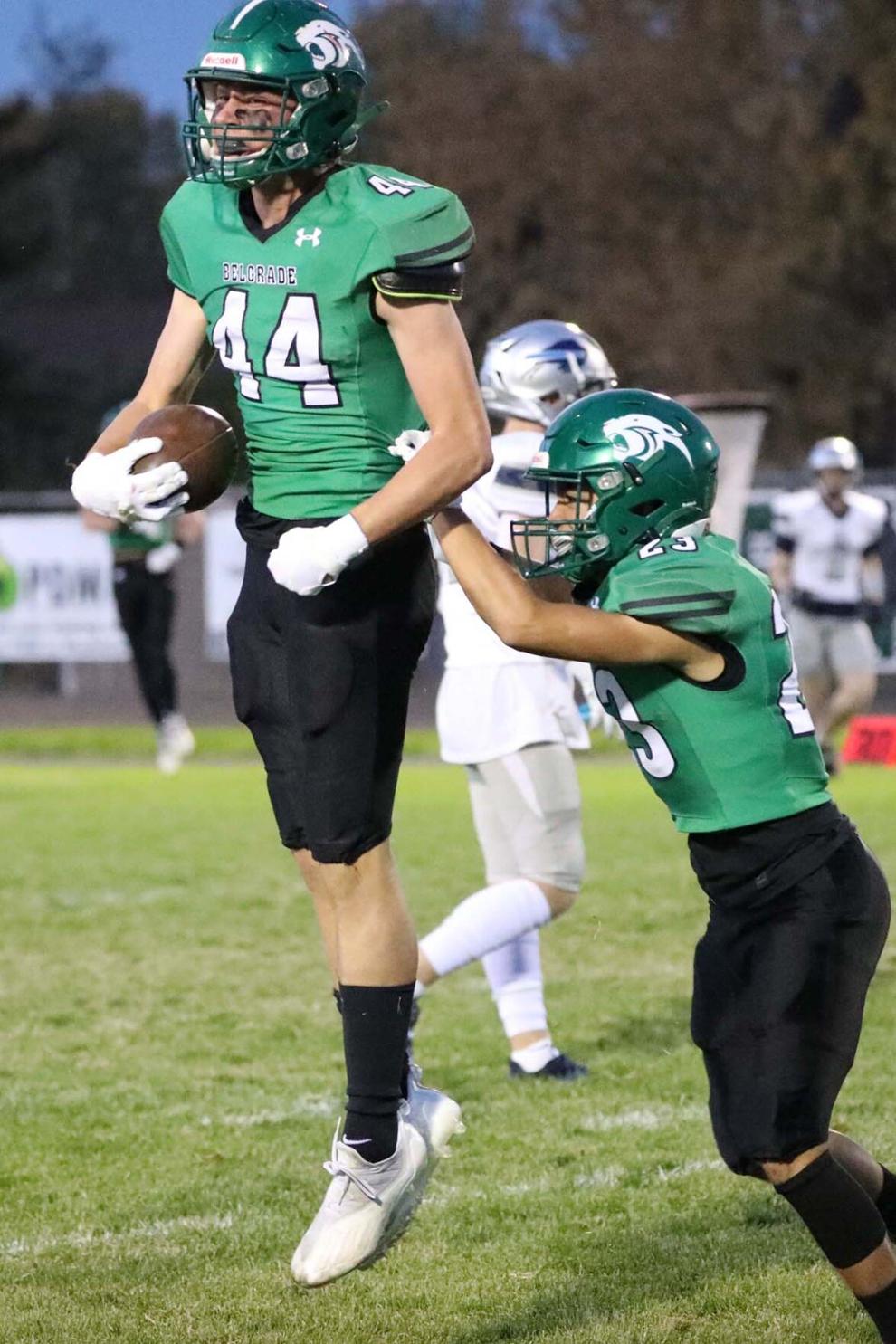 "I think we were focused a little bit too much on just to win early in the year and I think that took away from what we needed to do on the field," said Kinnaman. "Kind of went away from that and it's just turned into do your job and play hard.
"I just want to go out and play old school football where we just go and we hit them in the mouth, we help them up and we do it again. We're close, we're getting there, and I think if we can continue to improve on some of that stuff I think we'll give ourselves a chance here at the end of the year."
The contest might have had a different outcome if not for a devastating holding call in the third quarter. Quarterback Diego Casas spun out of crowd of tacklers on a keeper up the middle and raced to the end zone for what appeared to be an electrifying 64-yard touchdown.
The score, which would have cut Belgrade's deficit to 15-12 with a PAT pending, was wiped out by the flag. Then Great Falls scored on its ensuing possession when Cale Gundlach hauled in a 65-yard pass from Reed Harris.
"It was a good call, it really was. I just sucks," Kinnaman said. "It was a huge costly penalty and then we just keep digging ourselves holes in the second half."
Casas had a good night for the Panthers, rushing for 78 yards on 19 carries. That includes a 12-yard touchdown run in the first quarter to counter a score by the Bison on their first possession of the game.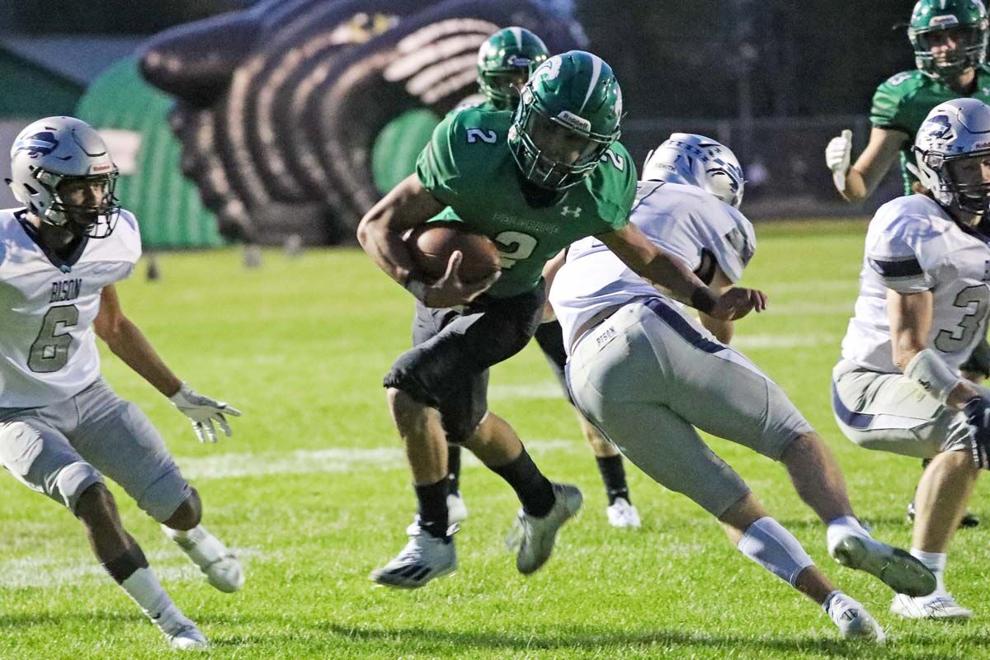 Casas also threw a 25-yard touchdown pass to Tre'vion Randle with 5:31 remaining in the contest. The two-play drive was aided by 30 yards of penalties after a late hit out of bounds on Casas and then a subsequent unsportsmanlike conduct foul on the Bison.
The teams combined for 22 flags and more than 200 yards of penalties.
"We got to fix those things. Those are things that are going to help us win games," Kinnaman said.
While Harris completed 14 of 21 passes for 159 yards and three scores, Belgrade's defense played well throughout the contest. It was the fewest points they've allowed this season, and the unit produced a turnover when Asher Feddes picked off a first quarter pass.
"Our defense has been strong and stout all year long. I think what helped them out this game is our offense came to play," said Kinnaman. "Kind of challenged them this week. I think it's been three weeks since we scored a touchdown and we scored two tonight, and if you count Diego's that was called back we scored three. The O-line definitely raised to the challenge."
Belgrade (0-6, 0-4 Eastern AA) returns to action Thursday hosting Gallatin.
Great Falls 25, Belgrade 13
Great Falls                        8  7  7  3  -  25
Belgrade                           6  0  0  7  -  13
GF - Garrett Stone 25 pass from Reed Harris (Bridger Polk run)
Bel - Diego Casas 12 run (pass failed)
GF - Stone 6 pass from Harris (Tate O'Neill kick)
GF - Cale Gundlach 65 pass from Harris (O'Neill kick)
Bel - Tre'vion Randle 25 pass from Casas (Nick Gawarkiewicz kick)