For the second consecutive match Belgrade put forth a furious rally. And once again the team was rewarded for its effort Saturday at the Belgrade Youth Sports Complex.
The Panthers stormed back from a three-goal deficit in the second half to salvage a 3-3 Eastern AA draw against Billings Senior. The tie came two days after the team scored a late goal on the road against Billings West for a 1-1 draw.
"Super proud of the guys for the effort they put forth," Panthers head coach Dr. Robert Lemley said. "They deserved that. It feels like another win."
Senior (5-3-1) got goals from Kaleb Thompson and James Roan in the first half, and then took a 3-0 lead one minute into the second half on a tally by Alex Woods. But the Panthers tied the match after scoring three goals within an eight-minute span beginning in the 55th minute.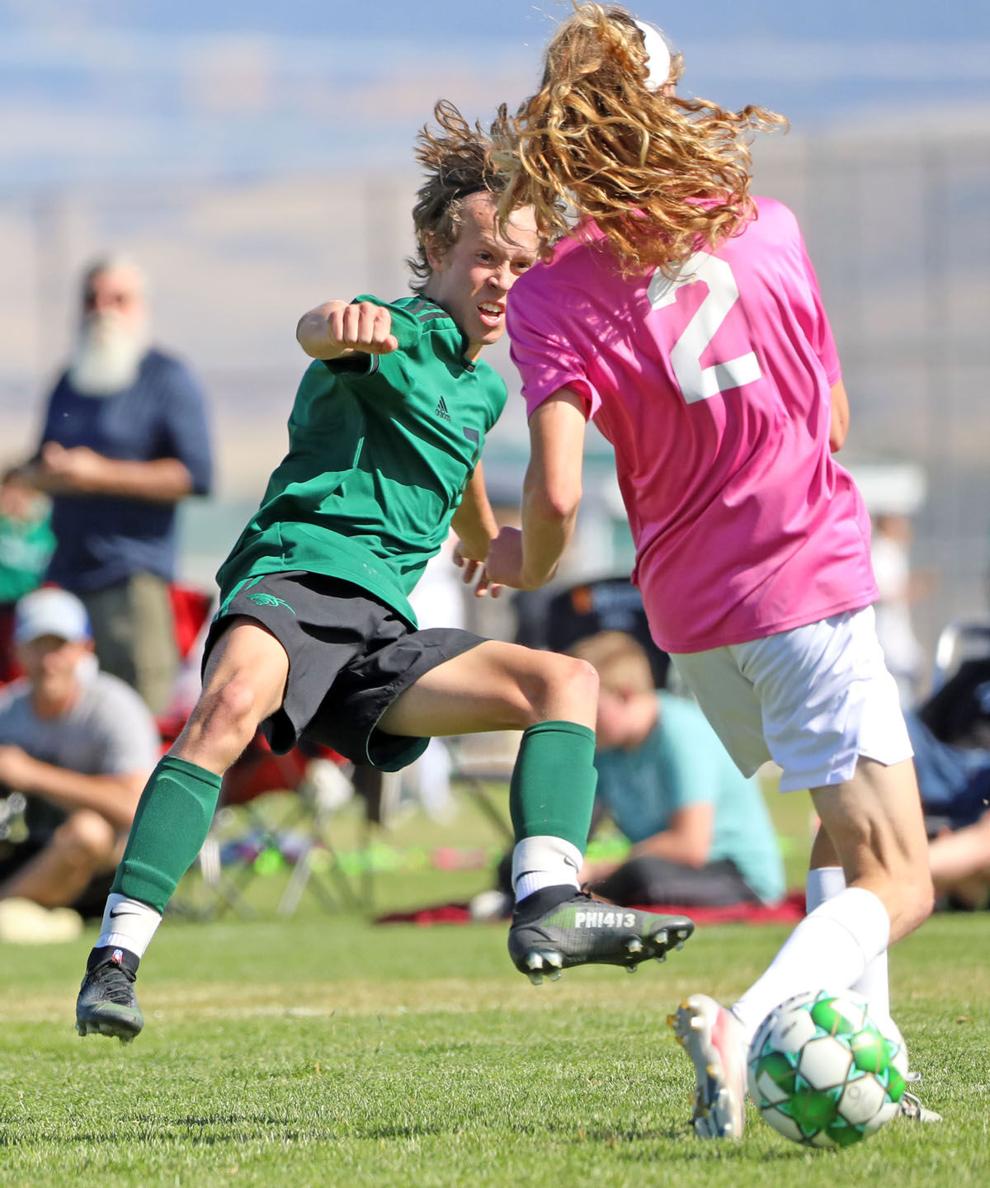 "We were outplaying them. They got lucky on the corner kicks and free plays. They got some easy goals," said Lemley. "So we just stayed kind of true to our tactics that we were working on and we changed our formation the second half to have a little bit more of an attacking presence, and one extra person in the midfield. And it just lit it up."
The scoring burst began when Noah Russell headed in a cross by Sam Waller. Then Russell assisted on goals by Michael Hecock and Will Mauritsen in the 58th and 63rd minutes, respectively, to tie the game.
Belgrade dominated play in the second half and eventually outshot the Broncs 20-15. Keeper Shay Schoolcraft also made a couple of big saves late in the match to keep the score tied. He finished with six saves.
"He's come up big in the last couple of games against West and against Senior in the last five minutes. He's kept us in the game," said Lemley. "He's having an outstanding season. I'm super proud of him."
Against West, Mauritsen scored the equalizer in the 74th minute off an assist from Russell. The senior leads the team in scoring with 11 goals.
The ties give Belgrade a big boost with three matches remaining in the regular season.
"They've competed and played well against all the teams so far this season. Getting them to believe more in themselves with more confidence is starting to display itself," said Lemley. "They're exuding more confidence on the ball and more confidence in their team right now."
Belgrade (3-5-3) returns to action Thursday hosting league-leading and unbeaten Bozeman.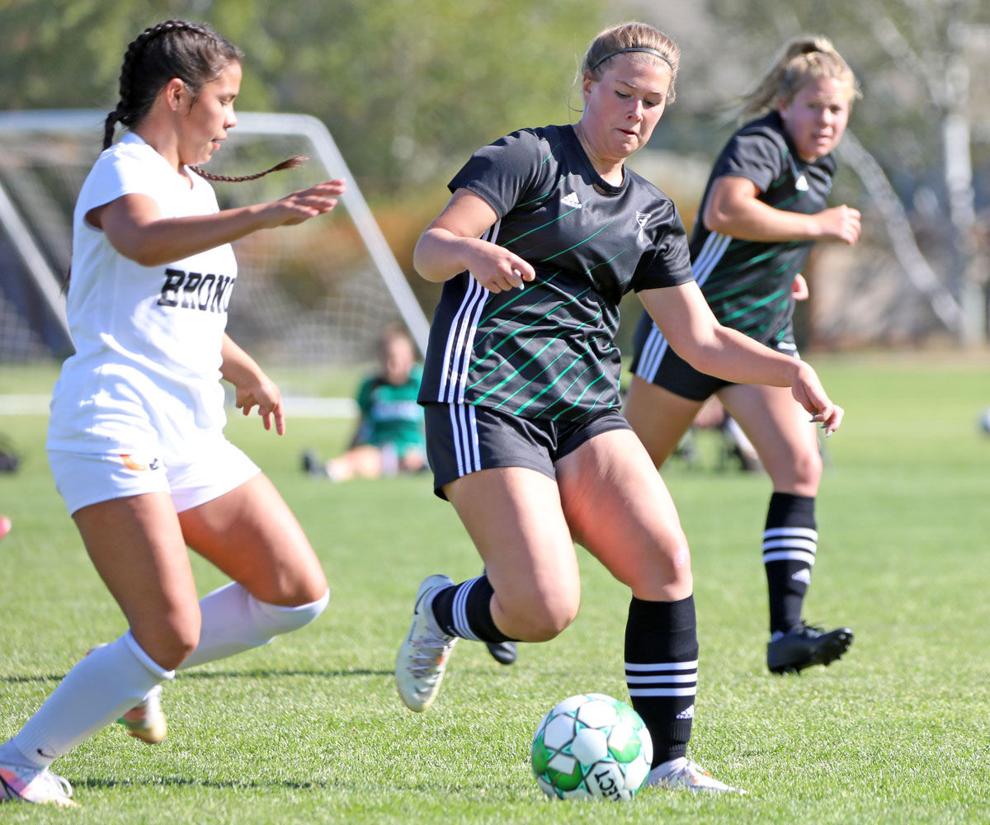 Broncs hold off late charge by Belgrade's girls
As they continued to press throughout the second half opportunities were presented. But Belgrade couldn't quite capitalize Saturday at the Belgrade Youth Sports Complex.
Billings Senior took a 1-0 lead into halftime and then scored in the 65th minute to hang on for a 2-0 Eastern AA victory against the Panthers.
It was the ninth consecutive loss for Belgrade, but head coach Carl Bridwell was pleased with the effort over the past two games, which included a 5-0 defeat on the road to league-leading and unbeaten Billings West Thursday.
"I would say going back to that game against West, the energy that we brought was there. You could also see how tired we were," he said. "So we were willing to fight through that, play through that, but also we were missing a player or two."
Junior Maggie Lappe, who leads the team in scoring, started the match but had to leave after a few minutes due to a nagging injury. With her out of the lineup, the Panthers managed just seven shots on goal.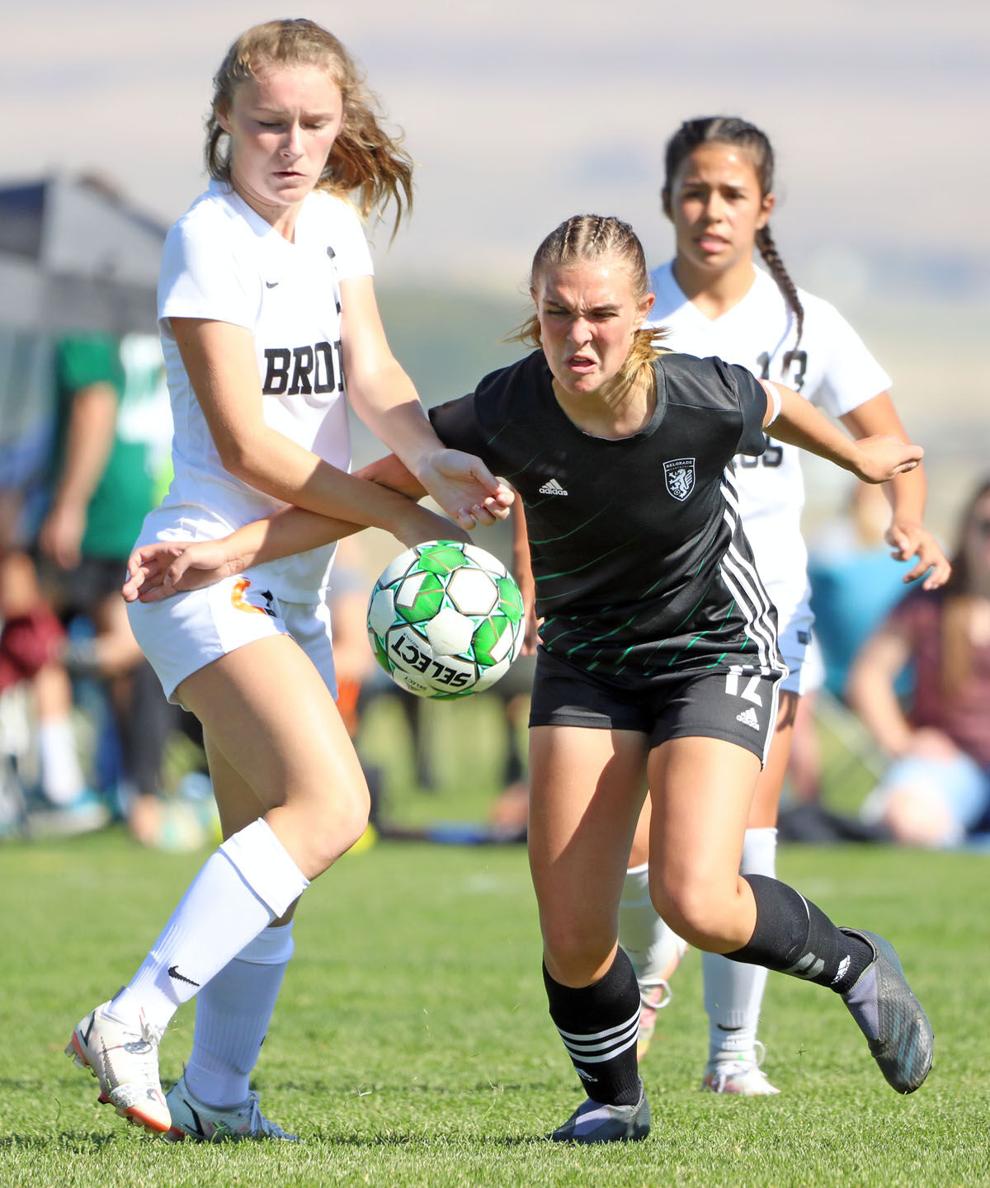 Two of those shots, however, nearly turned things around for Belgrade. Peyton Robertson didn't quite get all of the ball on a great look in the 55th minute, and then Abbie Morin came up just a couple inches shy of heading in a goal off a corner kick a short time later.
Senior (6-3-2) stretched their lead to two goals when Abby Thompson scored off a direct kick following a foul just outside of the box by the Panthers.
"The effort level was there," said Bridwell. "And as I told the girls those little chances are the difference. Abbie a little taller, Peyton a little more on that, that would have been a totally different game."
Against West, the Panthers trailed just 1-0 at halftime. While the Bears tallied four goals in the second half, Bridwell like how his team matched the intensity of their opponent.
"We know that West is fast on the outside and super physical and we played that way with them all game," he said. "All of their goals were not team goals. They were corner scraps or outsprinting a player, they were not soccer goals. They were individual goals, so with that said we were really proud of the way we played all game."
Belgrade (2-9-0) returns to action Thursday hosting Bozeman.
Belgrade 1, Billings West 1
Belgrade        0  1  -  1
Billings West    1  0  -  1
BW - Evan Trewhella (Quin Pawiroredjo), 25th
Bel - Will Mauritsen (Noah Russell), 74th
Belgrade 3, Billings Senior 3
Belgrade        0  3  -  3
BS - Kaleb Thompson (Lucas Thompson), 5th
BS - James Roan (L. Thompson), 33rd
BS - Alex Woods (unassisted), 41st
Bel - Noah Russell (Sam Waller), 55th
Bel - Michael Hecock (Russell), 58th
Bel - Will Mauritsen (Russell), 63rd
Shots: BS 15, Bel 20. CK: BS 6, Bel 3. Fouls: BS 11, Bel 9. Saves: BS 11 (Davson Blakesiee), Bel 6 (Shay Schoolcraft).
Billings West 5, Belgrade 0
Belgrade        0  0  -  0
Billings West    1  4  -  5
Billings Senior 2, Belgrade 0
Belgrade        0  0  -  0
BS - Kendall Tucker (unassisted), 13th
BS - Abby Thompson (unassisted), 65th
Shots: BS 21, Bel 7. CK: BS 11, Bel 3. Fouls: BS 5, Bel 7. Saves: BS 5 (Brenna Linse), Bel 10 (Mackenzie Turner).