Despite its struggles this season Belgrade still had an opportunity to qualify for the Class AA playoffs Friday night. It could have happened with a victory against Billings Senior coupled with a loss by Gallatin.
Neither of those things happened, however, as the Panthers struggled in all three phases in a 42-0 Eastern AA defeat to the Broncs. And, Gallatin clinched the league's last postseason berth with a 49-0 rout of Billings Skyview.
"We just didn't play very well tonight," Belgrade head coach Eric Kinnaman said. "Senior played well."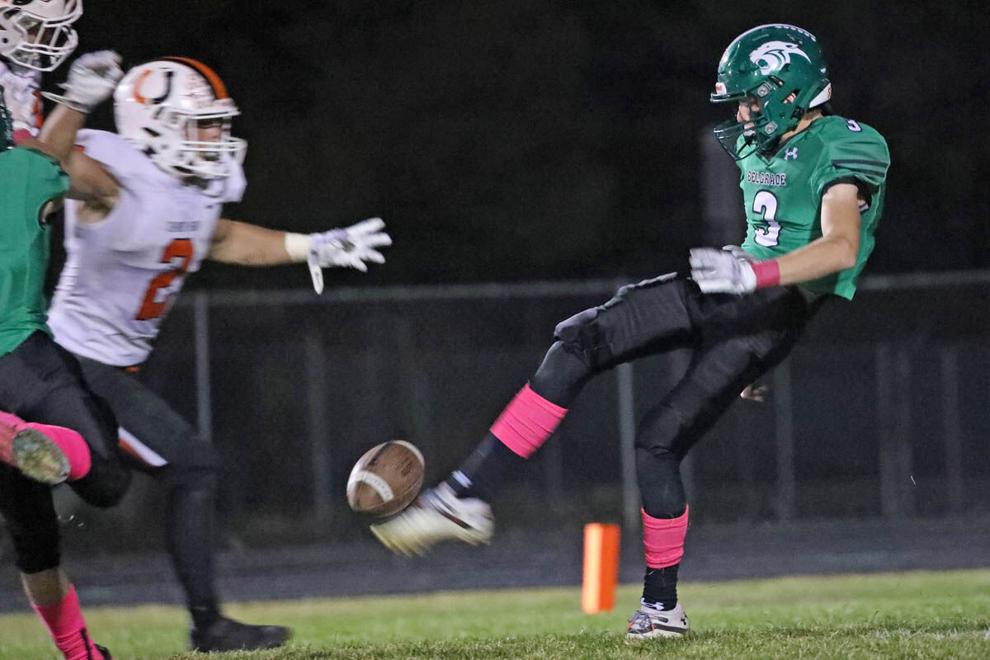 Billings Senior (5-4, 4-3 Eastern AA) returned a pair of blocked punts for touchdowns and limited the Panthers to 50 yards of total offense. Kinnaman noted his team simply wasn't on the same page throughout the contest.
"A lot of the stuff we did was there. But it seemed like we'd have half the team do their job and the other half not, and then the other half would do their job and the other half wouldn't," he said. "So it was just kind of an uphill battle with us just not getting the job done both offensively, defensively and special teams."
Belgrade (1-9, 1-6 Eastern AA) forced a pair of first quarter punts by the Broncs and trailed just 7-0 following a 1-yard touchdown run by Jacob Miller. But the Panthers never found a way to get anything going offensively.
On the team's second possession of the game, Belgrade failed to convert on a fake punt when Dyson Kinnaman's pass to Austin Spangler was broken up by a defender. While the defense forced the Broncs to punt on their ensuing possession it foreshadowed what was to come.
"We had nothing to lose and at that time were on our side of the field. It was seven yards and really no great time to fake, but I thought we could get it and Billings did a great job of dropping back in coverage and they covered our fake really well actually," coach Kinnaman said. "Good job by them. Give them the credit."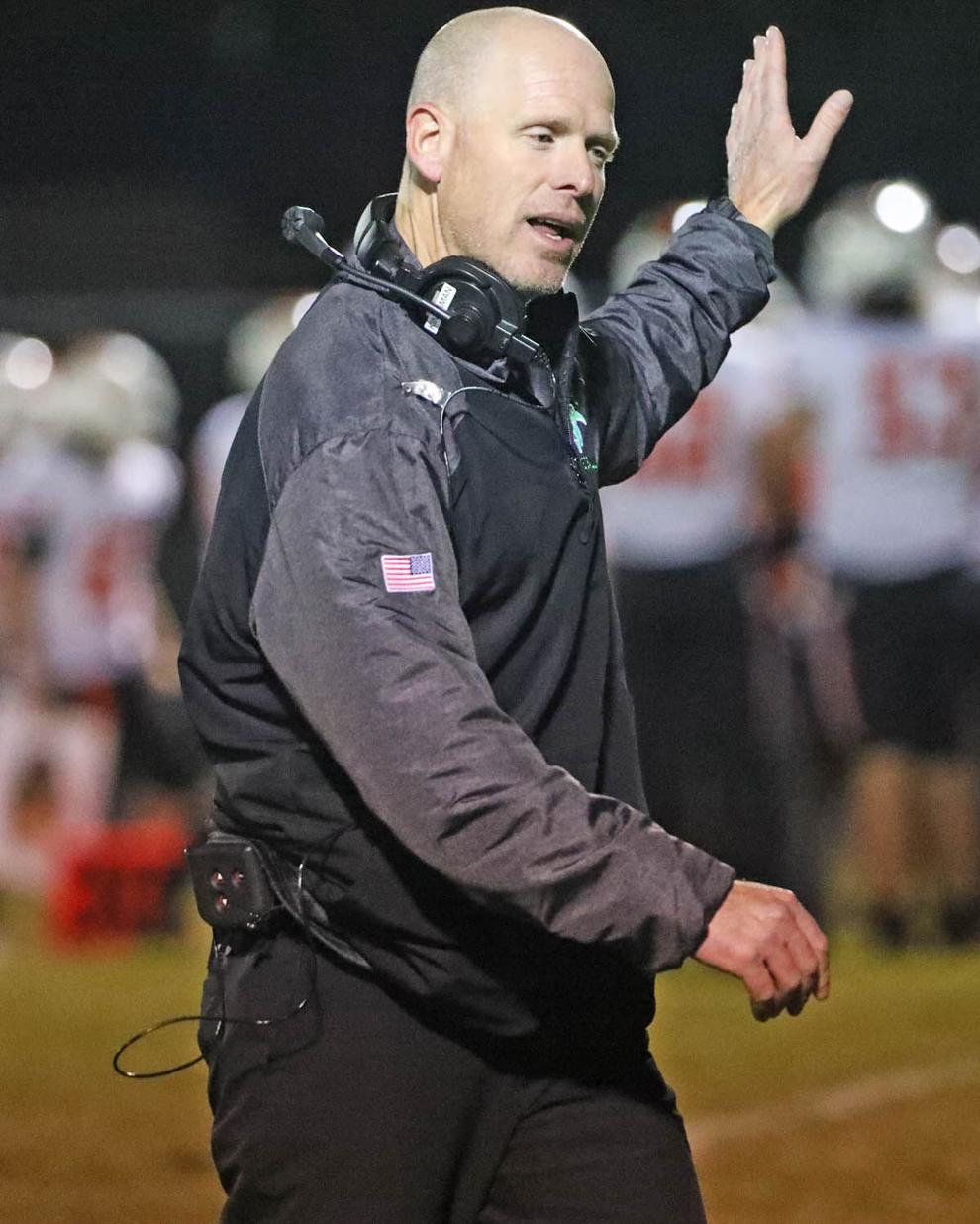 Billings Senior stretched its lead to 14-0 early in the second quarter and then Peyton Morton blocked Dyson Kinnaman's punt on the ensuing possession and Josh Miller returned it about 10 yards for a touchdown to make it 21-0.
The Broncs' special teams came up big again midway through the third quarter when Reed McAuliffe blocked another punt and Hayden Allie returned it three yards for a touchdown to cap the scoring.
Between those special teams scores quarterback Peyton Oakley threw a 6-yard TD pass to Aundre Ruff to give the Broncs a 28-0 lead heading into halftime, and then Morton scored on a 3-yard run early in the second half.
Billings Senior rushed for more than 300 yards with Jacob Miller finishing with a game-high 122 yards on 13 attempts with two scores.
"I thought we did a good job with their pass," coach Kinnaman said. "We struggled with their run, but we just had a tale of two seasons. We'd give up pass and be good on the run and then be good on the pass and be bad on the run."
While Belgrade's defense allowed more than 400 yards there were some bright spots. Asher Feddes had a hand in 23 tackles, while Spangler had a fourth down sack in the second half to snuff out another potential scoring drive by the Broncs. Spangler finished with 13 tackles.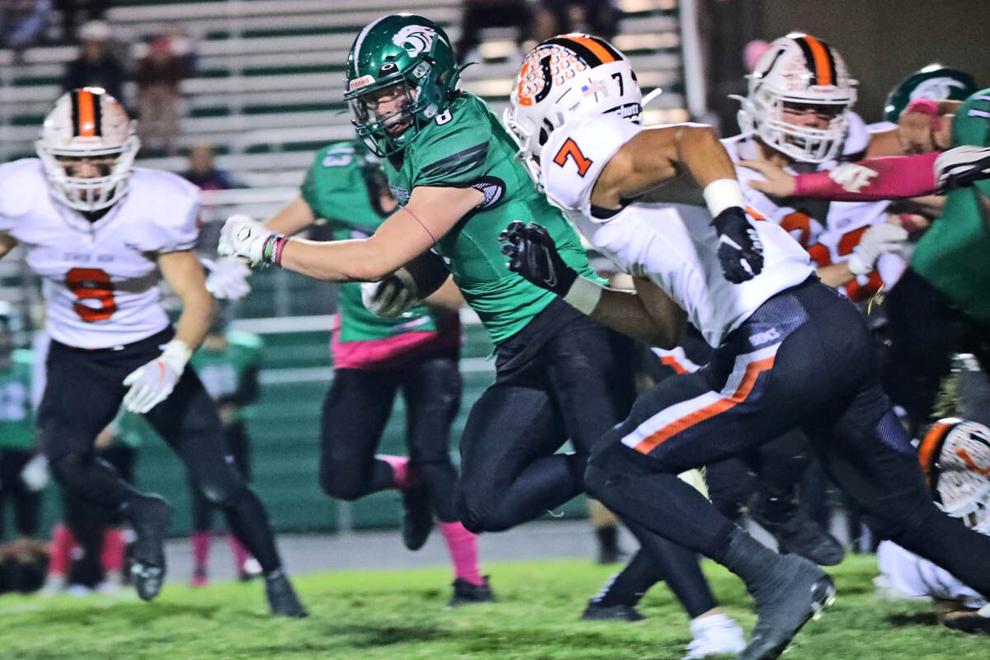 It was the fifth time the Panthers were shutout and sixth time this season the offense failed to produce a touchdown. But coach Kinnaman feels the program is headed in the right direction.
"We kind of struggled all year on offense, but we're getting there," he said. "New offense, new calls, new way we're running things, so it looks positive for us I think."
Belgrade did score a season-high 24 points in a victory at Billings Skyview the previous week. The Panthers snapped a 13-game losing streak dating back to 2019, and that's what coach Kinnaman said the team should focus on heading into the offseason.
"I think our program is growing and I think we have a lot of positives and we have a lot of positives coming up as well too," he said. "But one thing that I think we still have to understand is the mentality and physicality of double A football. I think that's one thing that we haven't quite yet understood is we have to be in the weight room in the offseason every single chance we have to give us a better shot to continue to climb the mountain that we're dealt with."
Billings Senior 42, Belgrade 0
Senior                           7  21  14  0  -  42
Belgrade                       0   0    0   0  -   0
BS - Jacob Miller 1 run (Maclain Burckley kick)
BS - Jacob Miller 15 run (Burckley kick)
BS - Josh Miller 10 block punt return (Burckley kick)
BS - Aundre Ruff 6 pass from Peyton Oakley (Burckley kick)
BS - Peyton Morton 3 run (Burckley kick)
BS - Hayden Allie 3 block punt return (Burckley kick)