Mackenzie Turner has always wanted to experience living outside of the borders of Montana, and that played a factor when the Belgrade soccer player was looking at collegiate programs.
Wednesday, in front of family, friends and teammates at the high school, Turner made her decision by signing with Northern State University in Aberdeen, S.D. It's a Division II program that Turner noted is on the rise after some recent struggles.
"They've been rebuilding so they're bringing in a lot of talented players and making the program just cohesive, and that really appealed to me as well as they had new facilities," she said. "They had a brand new turf field, which is amazing, just for the girls soccer team."
Turner added she loves living in Big Sky country, but wants to experience new things after high school.
"I love Montana, but I've lived here my entire life and so I want to get out of state and experience something new," she said. "If I want to live somewhere else in the future that would be awesome, but it could also make me realize that I really love Montana and I really love being here. So I just want to experience something new."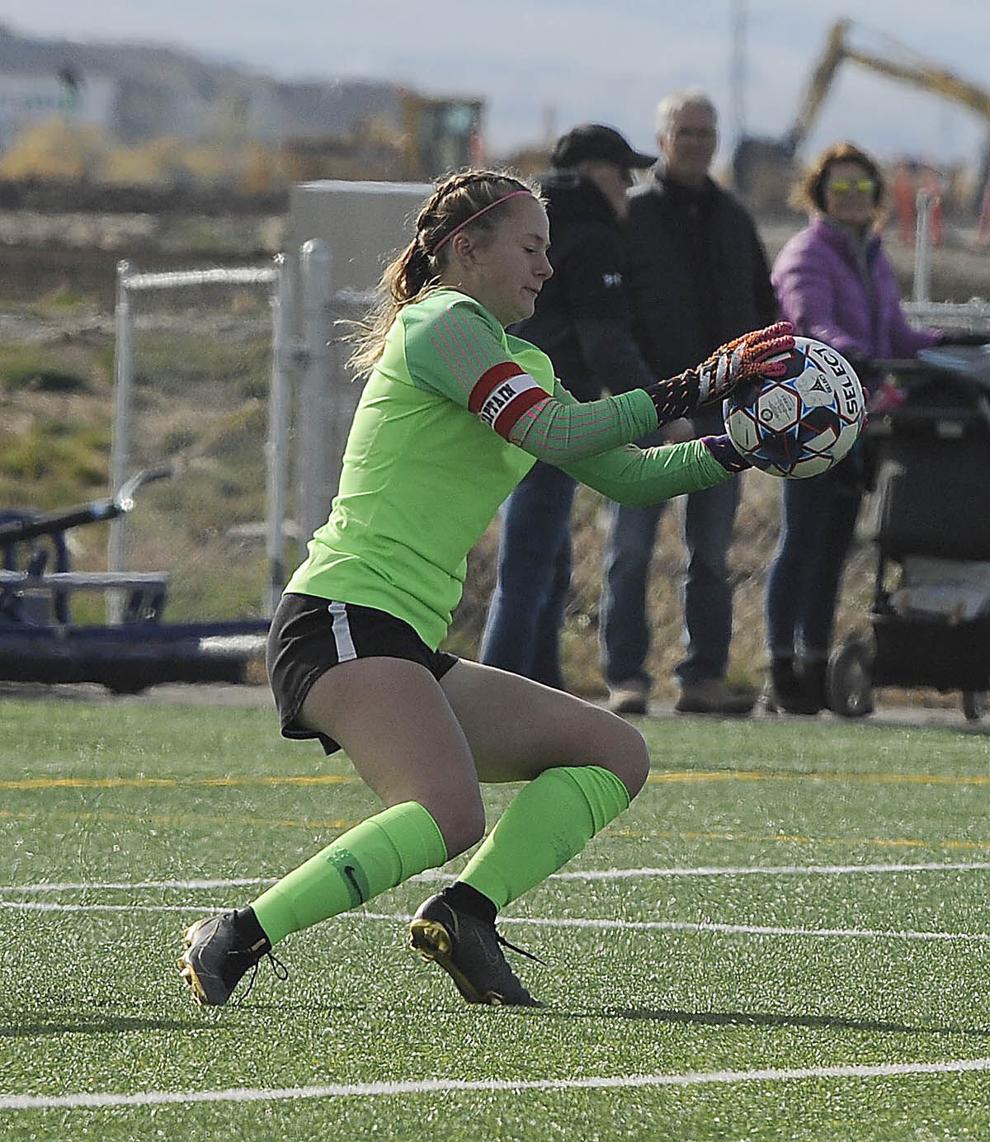 Turner did look in-state, too, at the University of Montana and Montana State University-Billings before choosing to sign with NSU.
"I just wanted to go somewhere new I think," Turner said. "And as a player coming out of Montana it's really hard. You have to make all of your own opportunities to go play, and out of state tournaments, and go talk to coaches and reach out to them."
Turner wrapped up a stellar prep career in October by earning first team all-conference honors in the Eastern AA as a goalkeeper. Belgrade won just two matches this past season, but Turner's play did not go unnoticed.
The four-year starter set a state record with 164 saves in a season in 2019 (86.7 save percentage) and finishes with more than 400 career saves (another state record).
The 5-foot-8 Turner was also a starter for the basketball team, but has decided to forgo her senior season to focus on soccer.
"I'm planning on doing a lot of tournaments out of state with state teams as well as just training," she said. "That's a very difficult thing to do is to put a lot of time into two sports while you're in season for one, so I think I'm just going to take some time off and also didn't want to get injured."
In the classroom, Turner is boasts a 4.0 GPA and is four-time academic all-state honoree. She plans to study chemistry and forensic science at NSU.
"It's really great to just be committed and done as well as just know what my future's going to look like," Turner said. "I'm really excited."