Although the outcome of the contest had long been decided, there was still a little drama to wrap up the 8th Annual Veterans Memorial Softball Classic Saturday at the Belgrade Softball Complex.
Billings Senior's Kennedy Venner, who was in the circle for Coast Guard, faced off against teammate Dacee Zent, who was at the plate for Navy. After Zent worked a 3-2 count, she lined out to third to end the tournament's championship game.
While the duo had challenged each other before in practice, Venner admitted it was a nerve-racking situation in a live game setting.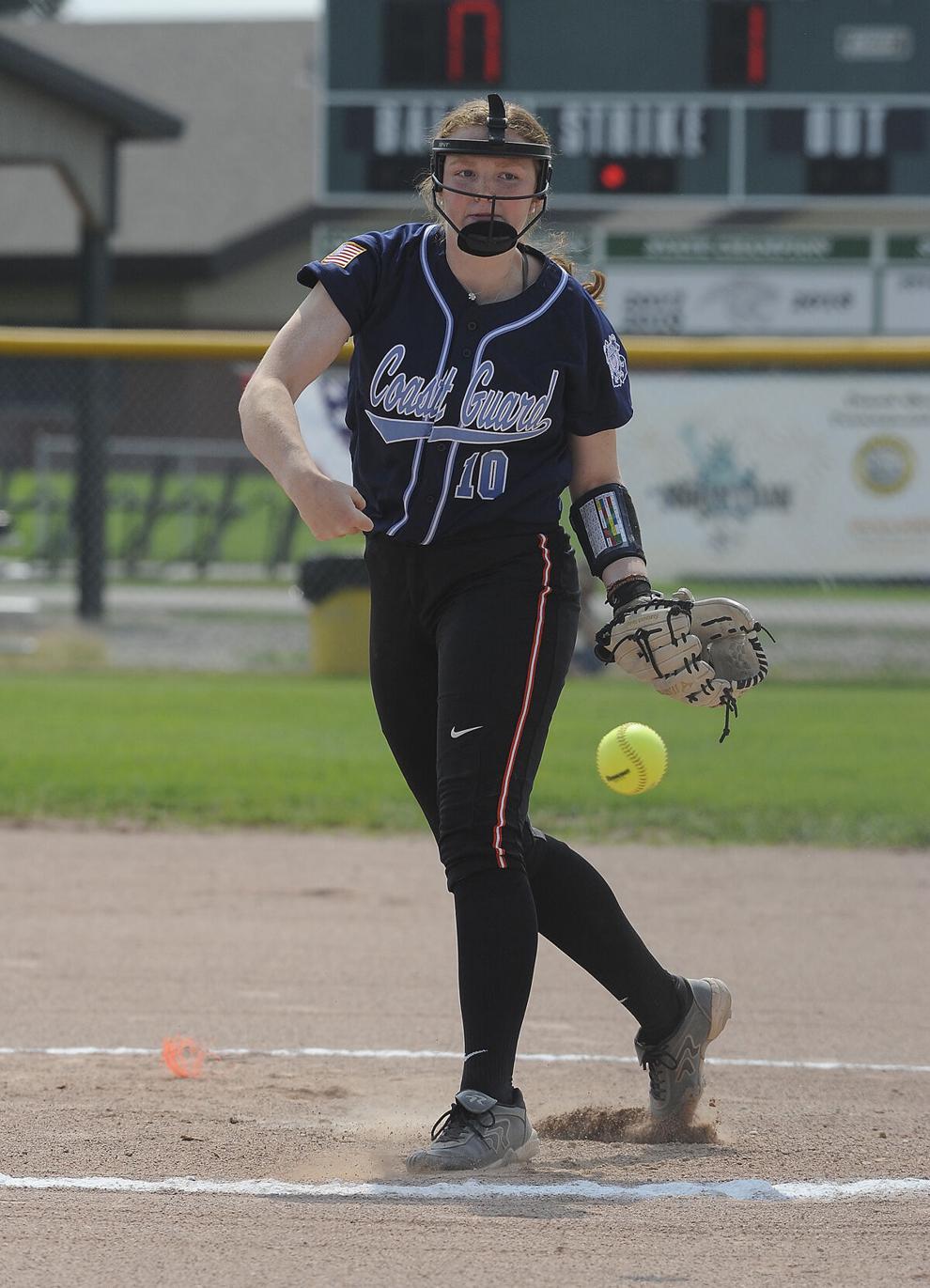 "I was throwing the pitch that she usually struggles with and she didn't swing at all, so it was different that she was just laying off," Venner said. "But it was really fun just to play against her and all my other teammates."
Coast Guard completed an unbeaten weekend with a 10-2 victory in the finale. The team defeated Marines 7-3 Friday afternoon, and Army 5-4 Saturday morning.
The two-day event featured five teams named after each branch of the military. More than 60 players who earned either All-State or all-conference honors participated, but none shined quite like Venner.
Against the Marines she struck out 16 and allowed just four hits. Then Venner tallied a tournament-high 19 K's against Army en route to finishing with 38 on the weekend.
It was nothing her peers hadn't witnessed during the prep season when Venner helped the Broncs finish as the State AA runner up. But it was an impressive performance nonetheless.
"Honestly, I was just here to have fun," she said. "Just knowing that there's such good competition and (I was) just trying to show what I have, but still have fun at the same time. It was a really fun tournament and there's no pressure whatsoever to do anything. Just go out and have fun."
Venner legged out an infield single in the fourth that drove in a run for a 6-1 lead, and then shut the door from the circle after pitching the final two innings of the championship game. She struck out three of the six batters she faced.
"It felt good because I knew the game was almost over, so I knew I only had to get six outs some how," Venner said. "So I was pretty excited."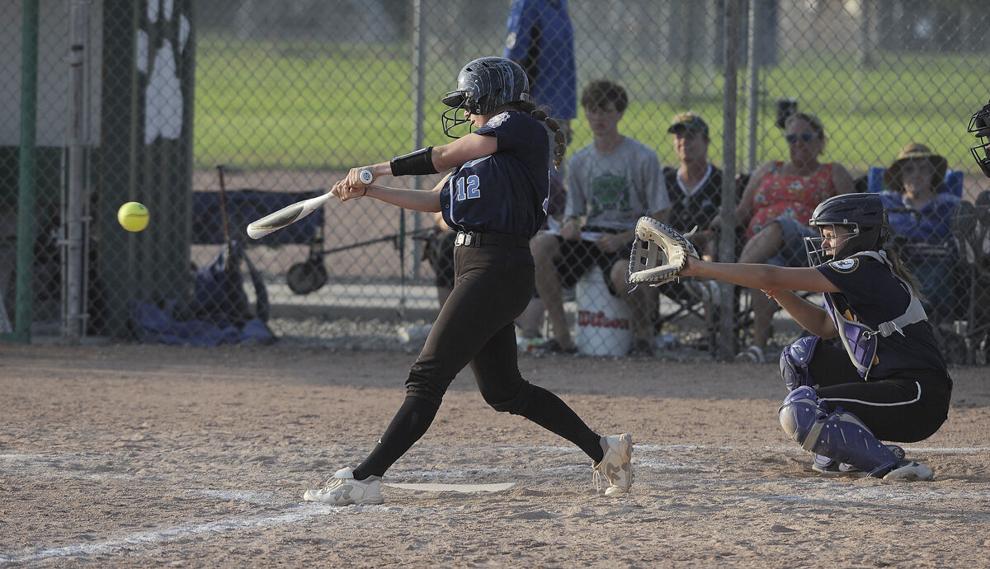 Coast Guard never trailed after scoring three runs in the top of the first and finished with 14 hits. Haley Wolsky (Missoula Sentinel), Jerny Crawford (MAC), Morgan Sunchild (Great Falls) and Lexy Orien (Polson) each had a double.
Belgrade's Kenna Thomas was 2 for 3 and started in left field. After placing second at the tournament in each of the past two years, she was grateful to go out on top in her final prep contest.
"I'm nothing but happy," Thomas, who will play at Carroll College starting this fall, said. "It's so much fun, especially going out my last year and being able to win it all. It's super fun."
After losing twice on Friday, Navy made an impressive run through the consolation bracket to reach the championship. The team, which included Belgrade's Tycelee Bowler and Maddie Tomasetti, won three consecutive games Saturday before running out of gas.
"I think they're a good team," Tomasetti said of the Coast Guard. "But I also think we were really tired. Our pitchers were really tired. It was hot out, but we did good."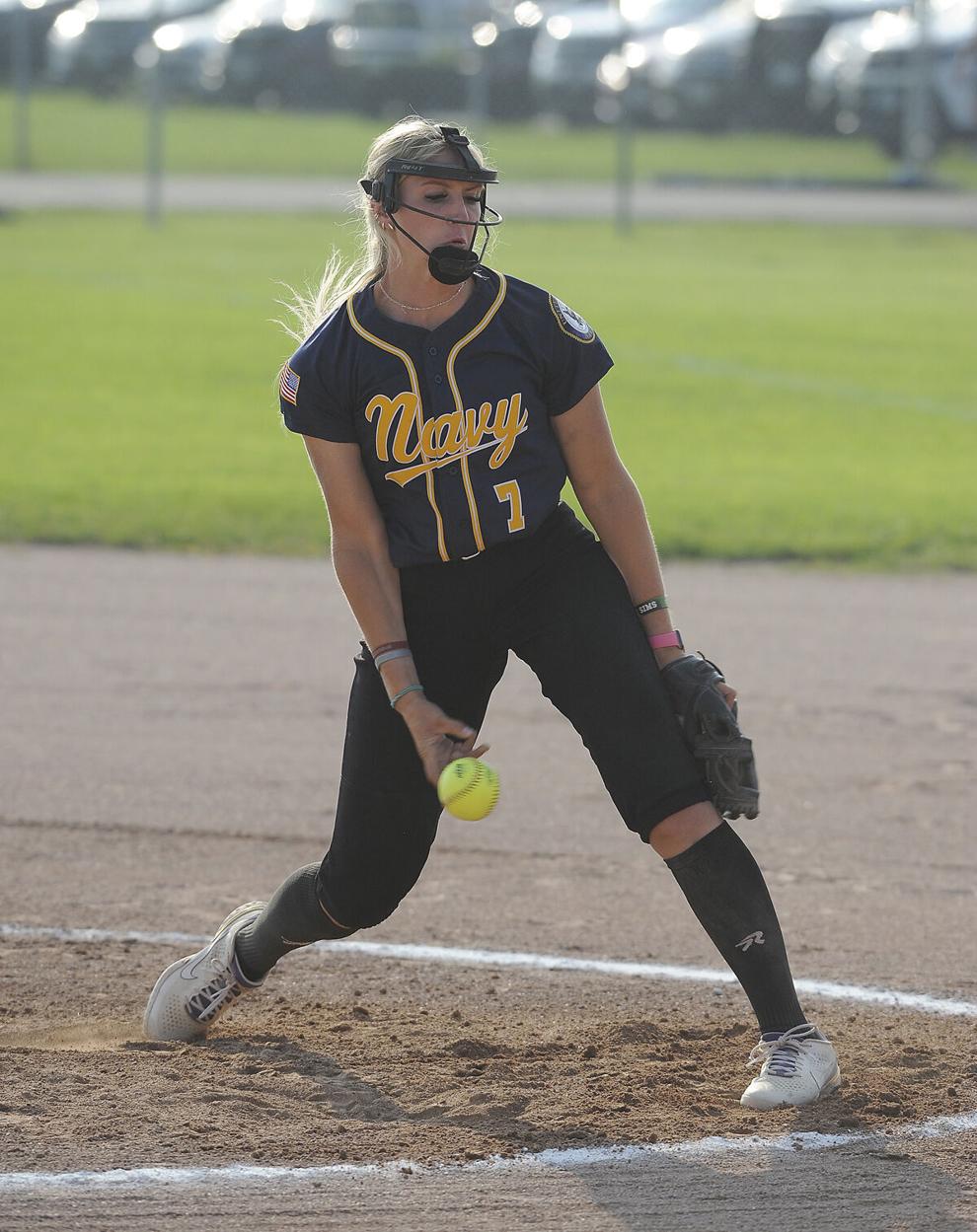 Navy lost its opener to Army 6-2, and then fell to Air Force 7-3. But Navy won a rematch against Air Force Saturday morning, 10-7, and then notched victories against the Marines, 12-11, and Army, 12-8, in the consolation game.
Macao Jackson (Ronan) and Payton Mallett (Ennis) each homered in the consolation game, while Grace Hardy (Missoula Sentinel) was 3 for 4 with a double. Bowler added three hits and a pair of RBIs, while Tomasetti knocked in a run.
Hardy and Jackson each hit a double in the championship game, while Tomasetti finished 1 for 2. It was the final game on the home field for Tomasetti, who leaves next month to play college ball at Western Oregon University.
"I thought it was my last game during high school and then I got asked to play in this tournament and I was really excited," she said. "One more time on this field. It's sad, but maybe I'll be back next year for travel ball."
Tournament notes: For the third time in four years, Sunchild won the home run contest. She finished with 10, while Hardy was second with seven ... Havre's Avery Carlson edged Missoula Sentinel's Haley Wolsky, 5.763 to 5.77 seconds, to win the base running contest ... Eureka's Katie Schmidt posted the top time in the catcher's pop-to-pop contest in 1.59 seconds.
8th Annual Veterans Memorial Softball Classic
(at Belgrade Softball Complex)
Coast Guard 10, Navy 2, champ
Navy                      312 103 2  -  12  19  1
Army                     105 011 0  -    8  12  1
Macao Jackson, Sadie Smith (4), Grace Hardy (7) and Mckenna Hanson. Ella Farrell, Camden Sussot  (6) and Kynzie Mohl.
NAVY - Hardy 3-4 (2B), Smith 1-3, Maddie Tomasetti 1-4, Dacee Zent 0-4, Jackson 1-2 (HR), Kooper Page 1-3, Tycelee Bowler 3-3, Shelby Miotke 1-3, Hanson 2-3, Marissa Taylor 0-3, Aubrey Allison 2-3, Samantha Lovenguth 2-3, Payton Mallett 2-3 (HR).
ARMY - Mackenzie Wright 0-3, Makayla Harper 0-3, Kasidy Yeoman 1-3 (2B), Mohl 3-3 (2B), C Susott 1-2, Michael Shea 1-3, Farrell 1-3, Brooke Badovinac 1-3, Mia Anderson 2-3, Brooke Richardson 0-2, Davyn Myrick 0-1, Alyssa Blankenship 1-3, Brynn Notbohm 1-2.
Coast Guard         311 140 0  -  10  14  0
Navy                     100  000 1  -   2    8  4
Lexi Haney, Maggie Bender (4), Kenney Venner (6) and Samantha Knapp. Macao jackson, Grace Hardy (1), Sadie Smith (5) and McKenna Hanson, Samantha Lovenguth.
COAST GUARD - Haley Wolsky 2-4 (2B), HaiLeigh Davis 0-3, Jerny Crawford 1-2 (2B), Morgan Sunchild 2-3 (2B), Bender 1-1, Lexy Orien 1-3 (2B), Kenna Thomas 2-3, Macee Greenwood 1-3, Sammie Labrum 2-3, Lexie Stahlman 2-3, Venner 1-3, Haney 0-3, Knapp 0-3.
NAVY - Hardy 2-2 (2B), Sadie Smith 0-2, Maddie Tomasetti 1-2, Dacee Zent 1-3, Jackson 1-2 (2B), Kooper Page 0-2, Tycelee Bowler 0-2, Shelby Miotke 0-2, Mckenna Hanson 1-2, Marissa Taylor 1-2, Aubrey Allison 1-2, Lovenguth 0-2, Payton Mallett 0-2.