THREE FORKS — With three golfers scoring in the 70s Thursday, Manhattan Christian cruised to the team title at the Three Forks Invitational at Headwaters Golf Course.
The Eagles finished with a 314, while Jefferson was a distant second with a 353. Three Forks placed fourth (406), while Manhattan was fifth (421).
Christian's Cullen Visser won the tournament with a 74, while teammates' Caidin Hill and Trevor VanDyken tied for second with a 76.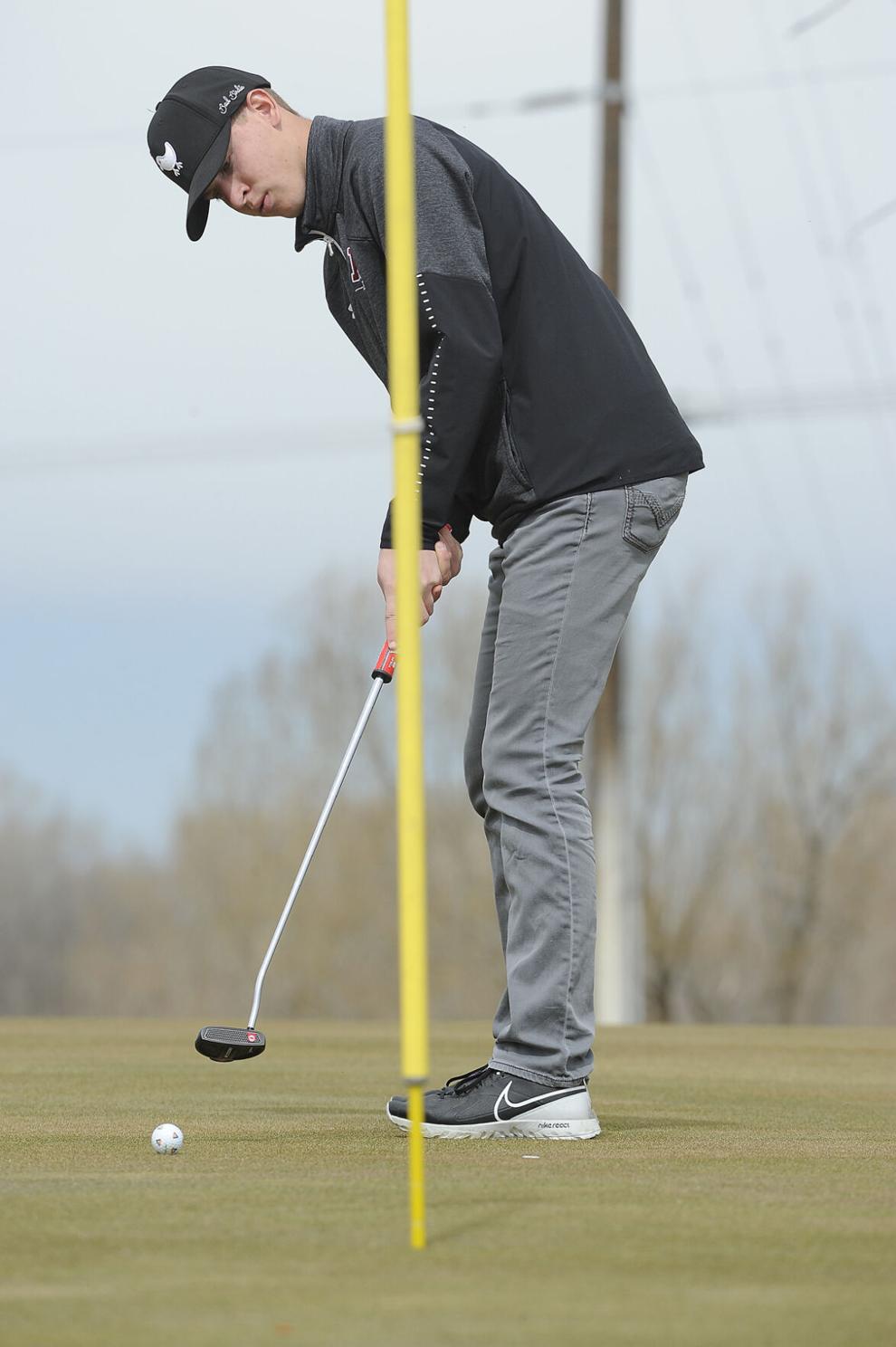 "They're playing good golf right now and they've put in a lot of work," Eagles co-head coach Jeff Bellach said. "Those three boys, they're pushing each other. When we don't practice they usually get together and play and it's fun to watch them challenge each other and bring out the best in each other."
All five of the team's golfers placed in the top 15 with Logan Leep tying for seventh and Cody Hager tying for 14th with scores of 88 and 94, respectively.
Three Forks did not have a golfer place in the top 15 and was led by Austin Allen and Rhett Violett, who each carded a 100. They were followed by Morgan Kam (101), Michael Boyd (105) and Walker Page (110).
"A couple kids shot a little higher than they would like, but that's how golf goes sometimes," Three Forks coach Aaron Harkins said. "If we have a week and a half of good hard work before divisionals, I think our boys can put together a round of 18 holes at divisionals and hopefully get to state."
Manhattan coach Pat Lynch also noted that his boys need some improvement to challenge at the divisional tournament. The Tigers were led by Nolan Sofie, who tied for 14th with a 94.
"The boys kind of made a little bit of a move," Lynch said. "Still a ways away from qualifying for state team-wise, but there are some good signs there. Had a couple of PRs, so that's good."
Four of the team's five golfers set personal bests at the tournament, including Reed Anderson (104), Justin Lawellin (114) and Xander Kamerman (116). Aaron Carlson finished with a 106 for the Tigers.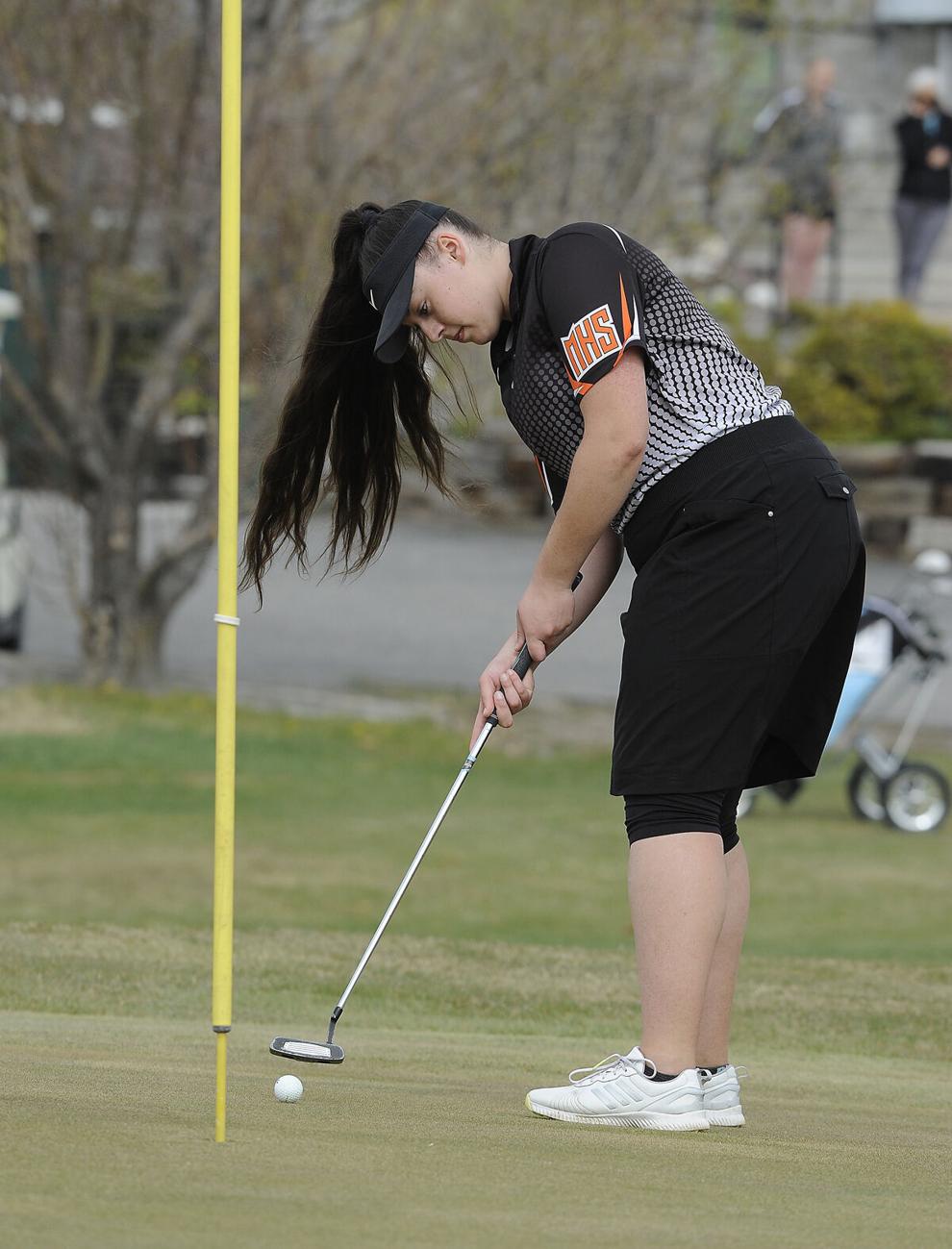 Big Timber's girls won the team title with a 393, while Christian, Three Forks and Manhattan rounded out the top four with scores of 399, 415, and 441, respectively.
The Eagles were led by Grace Aamot and Natalie Walhof, who were fourth and fifth after carding a 92 and 93, respectively. Walhof posted her best round of the season, while Aamot struggled on hole No. 4 with a 10 to inflate her score.
"That was good for her mentally to be able to hang in there and still post a good score with 92," said Bellach. "She wasn't necessarily happy with the round after shooting 80 the other day, but you take away that 10 and she played some pretty good golf still."
The Eagles competed without No. 1 golfer Tori Cook, but younger sister Lindsay tied for 12th with a 103.
"She was pretty consistent all day," said Bellach. "I think she's right on the edge of getting down there into the 90s and being consistently in the 90s, which is fun. She's only a freshman."
The Eagles were rounded out by Malaya Kamerman, who had a 111.
Three Forks had two top 15 finishers in Taylor Raffety (96) and Brooklyn Hossfeld (103). Halee Wilson, Ari Judd, and Lydia Kluin followed with scores of 106, 110 and 114, respectively.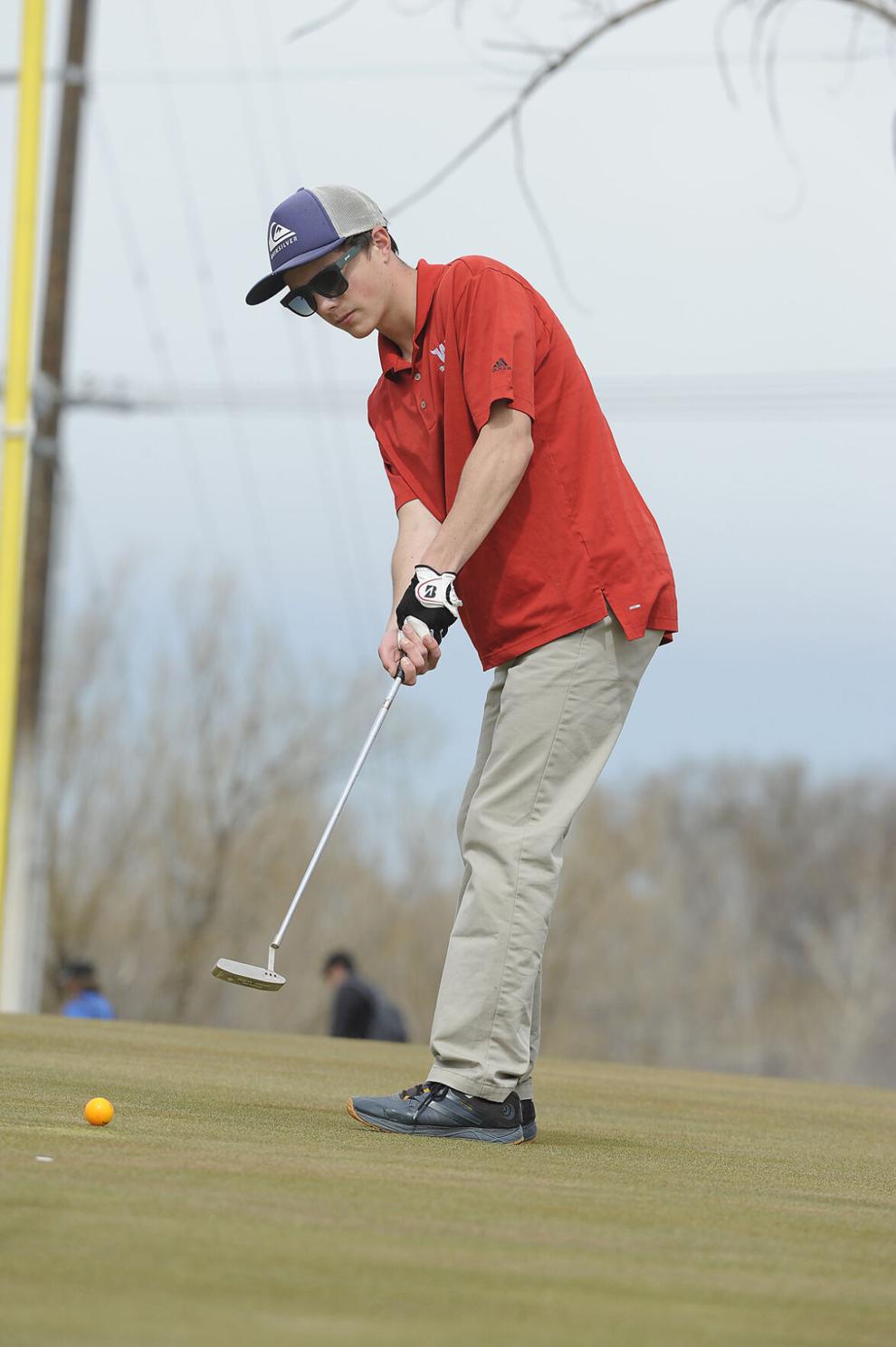 "I think this is third or fourth tournament in a row where the girls have done better than the tournament before. So that's awesome," said Harkins. "We're trending in the right direction before divisionals.
"Overall, happy with the kids. Great weather and things went smoothly."
Manhattan's lone top 15 finisher was Kristen McCormack, who tied for 12th with a 103. The team was rounded out by Ashley McCormack (106), Madelyn Kitto (114), and Katelyn Sander (118).
"The girls didn't quite have the team effort that they had last Monday and Christian, but overall it was pretty consistent. Thirteen shot difference," said Lynch. "Over four kids that's not very much."
Three Forks was back in action Monday at the Jefferson Invitational in Helena. On the boys side, Jefferson won the team title with a 339, while Three Forks was second with a 376.
Dylan Kamps and Page each carded a 90 to lead the Wolves, while Violett and Karn each had a 98. Allen rounded out the team with a 103.
Three Forks' girls also placed second with a 427. Townsend won the invite with a 410.
Raffety led the Wolves with a 101 and was followed by Hossfeld (105), Judd (109), Kluin (112), and Wilson (121).
While the boys did not attend, three girls from Christian also competed in the event. Aamot carded an 85, while Tori and Lindsay Cook followed with scores of 108 and 113, respectively.
All three teams are scheduled to compete in the Gardiner Invitational Friday in Livingston.
(at Headwaters Golf Course)
Team scores: Manhattan Christian 314; Jefferson 353; Townsend 370; Three Forks 406; Manhattan 421; Whitehall 435; Ennis 442; White Sulphur Springs 448; Gardiner 452.
Top 15 individuals: Cullen Visser, MC, 74; Caidin Hill, MC, 76; Trevor VanDyken, MC, 76; Preston Field, Jeff, 78; Peyton Toney, Tow, 79; Luke Eckmann, Jeff, 80; Logan Leep, MC, 88; Pierce King, LP, 88; Nathan Browne, LP, 90; Trey Hoveland, Tow, 90; Caden West, WSS, 92; Brendan Wagner, White, 92; Marcus Lee, Jeff, 92; Cody Hager, 94; Nolan Sofie, Man, 94.
Team scores: Big Timber 393; Manhattan Christian399; Three Forks 415; Manhattan 441; Townsend 454; Whitehall 487.
Top 15 individuals: Celie Chapman, Jeff, 83; TJ Nordahl, LP, 88; Landri Paladichuk, Ennis, 90; Grace Aamot, MC, 92; Natalie Walhof, MC, 93; Trinity Wilson, Tow, 95; Taylor Raffety, TF, 96; Sam Moore, BT, 97; Ashly Roberts, BT, 97; RaeAnna King, BT, 97; Madi Wolf, BT, 102; Kristen McCormack, Man, 103; Lindsay Cook, MC, 103; Brooklyn Hossfeld, TF, 103; Natalie Roberts, BT, 104.