THREE FORKS — In the midst of three consecutive aces served up by Hope Kenney, Three Forks coach Tracy Welter called time out early in the first set Tuesday night.
It helped settle down her young team, but the 10-point lead the defending Class C champions had built was simply too much to overcome. Manhattan Christian maintained a comfortable cushion and then outscored the Wolves 6-1 down the stretch en route to winning the first set.
From there, and powered by 19 aces, the Eagles remained unbeaten with a 25-15, 25-7, 25-12 non-conference sweep. Kenney finished with six aces, while teammate Katelyn Van Kirk had five.
"Our plan was to serve aggressively and I thought that they did a really good job of that," Eagles coach Hannah Van Dyk said. "Our serve-receive was actually pretty good tonight too. We've kind of been in a lull with our serve receiving. We have some rotations where we're getting stuck and we didn't have that tonight, which was encouraging to see."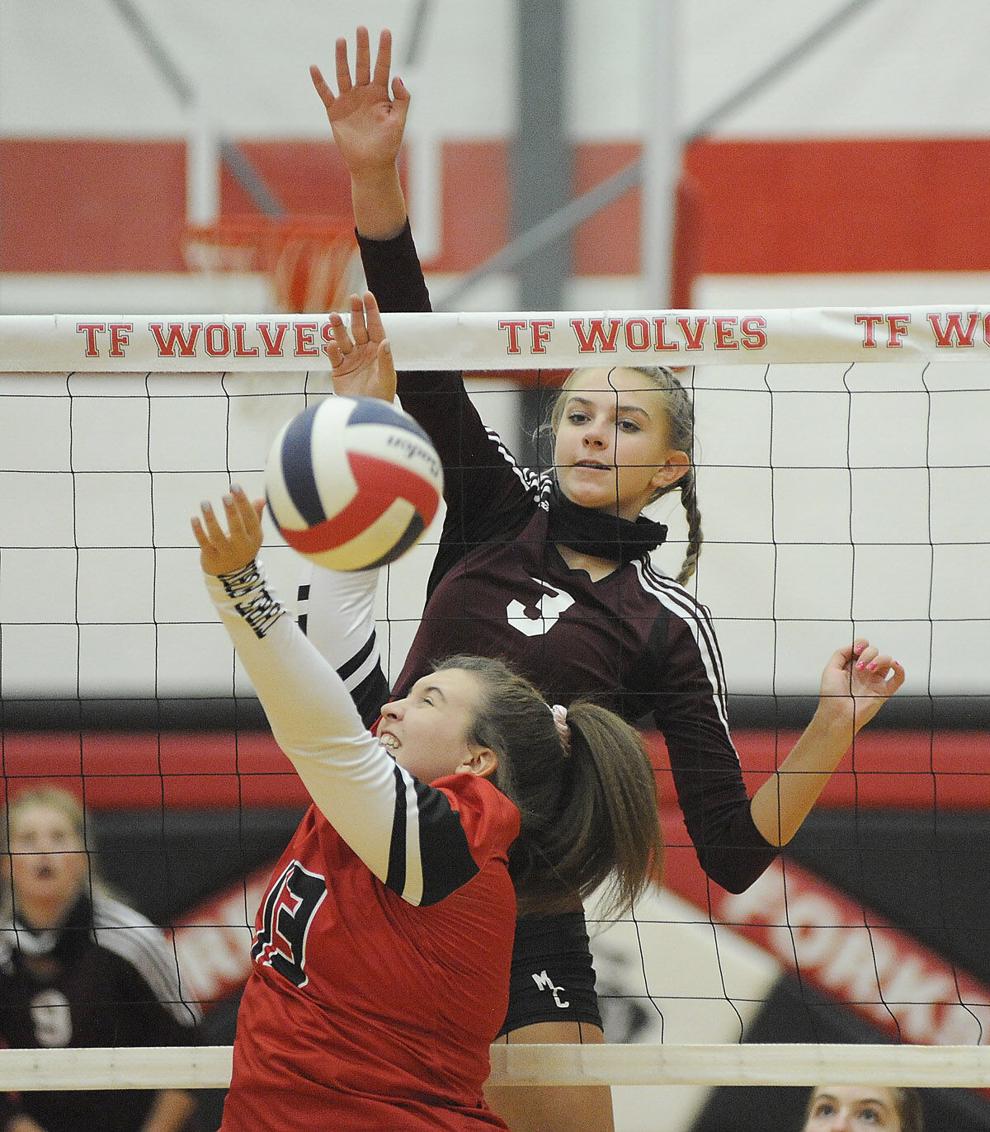 Following that tough start — Christian jumped out to a 12-2 lead to begin the match — the Wolves got within 17-13 on an ace by Jasmyn Murphy. But the rally stalled from there and it was all Eagles in the second set.
"We did very well (in the first set), stayed positive. We swung on hits, which was good," Welter said. "And then the second set we just quit hitting. We started tipping and pushing and we tried get back to that again in the third set."
Van Kirk served up nine consecutive points early in the second set, including three aces, as the Eagles took a 10-1 lead. Taylor DeVries added another service run late in the game to close out the win.
After committing some mental errors in the first set, as well as four service errors, Van Dyk was pleased with how the team responded offensively in the second.
"We're working on being smarter hitters. We're really powerful hitters, but people can block you no matter how strong you are at hitting," she said. "We talked about it … we cut back on our personal errors and I think that was the big difference."
Three Forks (4-8) took a 3-1 lead to begin the third set, but Kenney shifted momentum with three consecutive aces. Eliana Kuperus and Maddie Visser also each had a pair of aces in the game as the Eagles pulled away for the win.
Three Forks finished with just 10 kills, led by three from freshman Cheyenne Cavin. Addi Pestel and Savannah Jensen combined for 20 digs.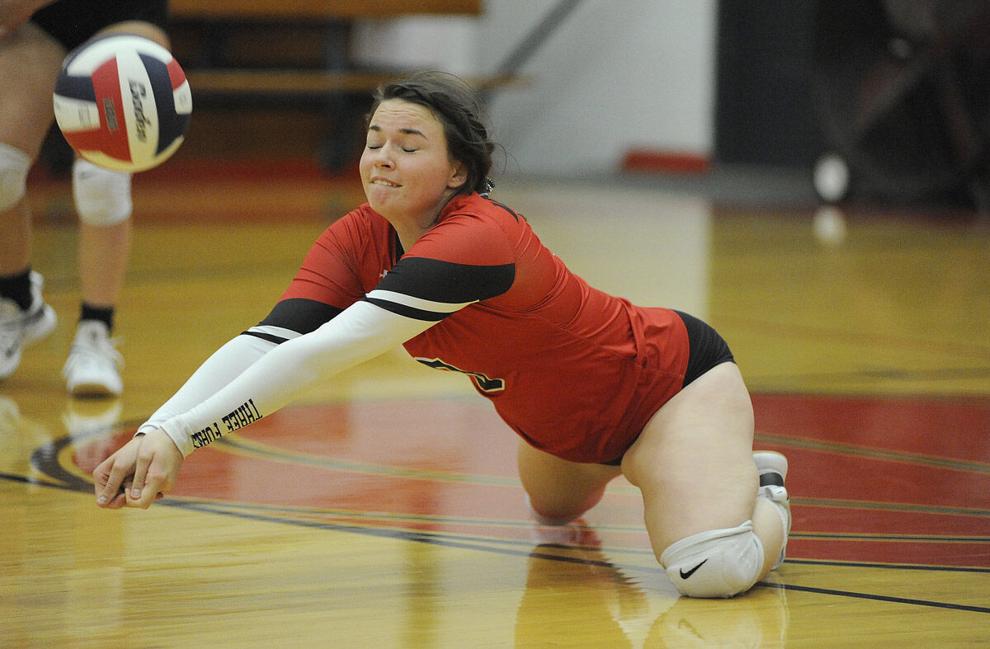 "We just have to stay positive against a team like that. We knew coming into it it was just our turn," said Welter. "And it wouldn't surprise me if they don't win state again — they're good."
Kiersten Van Kirk finished with a match-high 10 kills, while Katelyn had eight. Visser and DeVries combined for 21 of the team's 31 digs, and Hailey VanDyken chipped in with two blocks.
Christian improved to 13-0 and has swept all but one opponent this season. But unbeaten Lone Peak and Gardiner remain on the schedule as well as a non-conference match at Manhattan.
"We do prepare hard and they've been working really hard in practice getting ready for that," said Van Dyk. "They're definitely excited for the games to come."
The Eagles are back in action Saturday with a conference match at Lima, while Three Forks host Big Timber in a league contest.
Editor's note: Manhattan Christian has won 16 consecutive matches dating back to last year's state tournament and is 39-2 since the start of last year.
Manhattan Christian def. Three Forks 25-15, 25-7, 25-12.
MANHATTAN CHRISTIAN (13-0) - Kills: 34 (Kiersten Van Kirk 10, Katelyn Van Kirk 8). Digs: 31 (Maddie Visser 13, Taylor DeVries 8). Blocks: 5 (Hailey VanDyken 2). Aces: 19 (Hope Kenney 6, Ka. Van Kirk 5). Assists: 29 (DeVries 24).
THREE FORKS (4-9) - Kills: 10 (Cheyenne Cavin 3). Digs: 34 (Addi Pestel 13, Savannah Jensen 7). Blocks: 3 (3 with 1). Aces: 2 (Jasmyn Murphy 1, Jensen 1). Assists: 8 (Jensen 5).