Both Hannah Van Dyk and Shann Mack had similar responses as to how their teams performed over the weekend. At times they looked great at the season-opening Choteau Invitational, while other times some weaknesses were exposed.
But both head coaches concurred that it was a great tournament to experiment with rotations and positions as the season commences.
"It was a good start," Van Dyk, who is beginning her second season at the helm of Manhattan Christian, said. "I like that we saw that there's stuff we need to work on, there's some things we need to change. But overall it was a great start."
Christian, which is last year's State C runner up, placed fourth in the tournament. The Eagles won 11 of their 12 pool play matches and then lost to Florence-Carlton 25-15, 20-25, 3-7 in the consolation match.
The top six teams, which was based on points scored in pool play, advanced to bracket play.
Christian's lone pool play loss was to Choteau, but the team notched victories against Bigfork, Conrad (twice), Ennis, Fairfield, Glasgow (twice), Simms, and Thompson Falls (twice).
Van Dyk noted she tested out five different rotations over the weekend.
"Mentally it was hard on the girls," she said. "It's Choteau, so you play 12 games and you're exhausted. You could tell by the end of the day (Saturday) we were exhausted, but it's not an excuse. Every other team is also exhausted, but you could just tell mental mistakes were happening."
A lot of those mistakes, Van Dyk added, were at the service line.
"We had a lot of service errors. I think that was our biggest Achilles heel this tournament was the service line," she said. "We had a lot of aces, but when you're giving up points on every error it's tough to recover from that."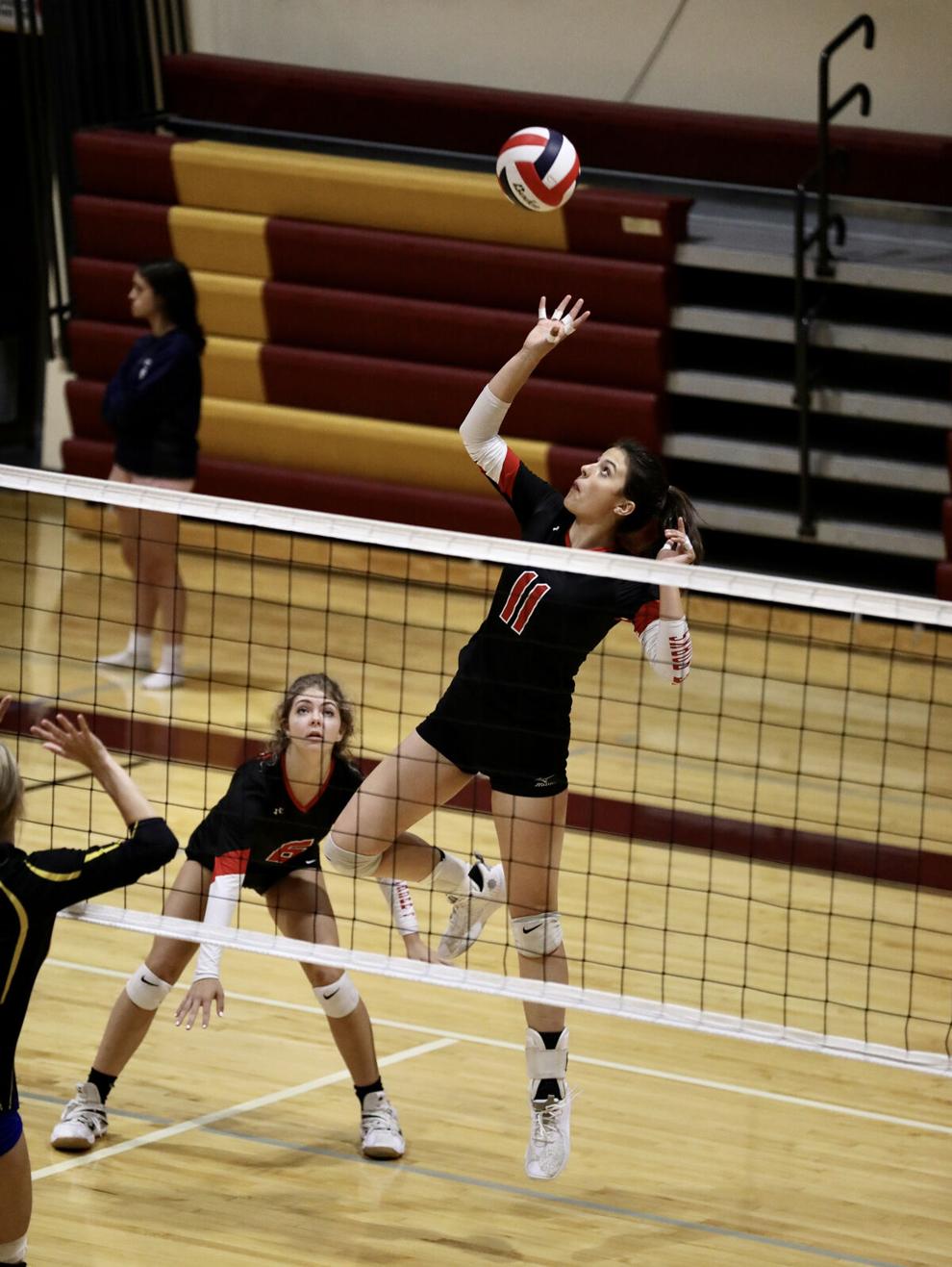 Mack, who is beginning his second stint as head coach of Three Forks, felt his team needed all 12 of those matches to figure out a consistent lineup.
"That's almost a month worth of playing in two days," he said. "So for us, kind of young and inexperienced team, it's an incredible experience. They get some continuity and build trust with each other, so I can't stress that importance of that tournament."
Mack began the tournament with the team running a 6-2 offense and finished with a  5-1. Three Forks split with every team it played with the exception of Choteau and District 5B rival Townsend. But, Mack noted, the sets were close.
"Townsend's a really good team, they have really good ball control," he said. "So it was good for us to get to play somebody like that and kind of hold our own."
Although their young and lack experience, Mack was thrilled with the progress the team made over the two days. Three Forks needed a sudden death third set to beat Wolf Point early in the tournament, but won 21-14, 21-13 in a later rematch.
"I think a lot of the transformation for us happened in kind of the belief column. I don't know if they believed they could compete with some of the best teams at that tournament," Mack said. "By the end of the tournament we were, which was super exciting to see."
Three Forks begins conference play Thursday at Manhattan, while Manhattan Christian travels to Lone Peak for its District 12C opener Friday.