As Belgrade's Carter Schmidt and Gallatin's Tillman Bartholomew tussled at 138 pounds Thursday night, a budding rivalry between a pair of cross-county teams got heated.
Coaches from both benches began to chirp at each other, which led to a brief encounter at the scorer's table and then a private discussion in a hallway between head coaches following the Eastern AA dual.
Afterwards, as athletes and fans trickled out of the Belgrade Special Events Center, the issue appeared to be resolved between Belgrade head coach Bryce Weatherston and Gallatin head coach Nate Laslovich.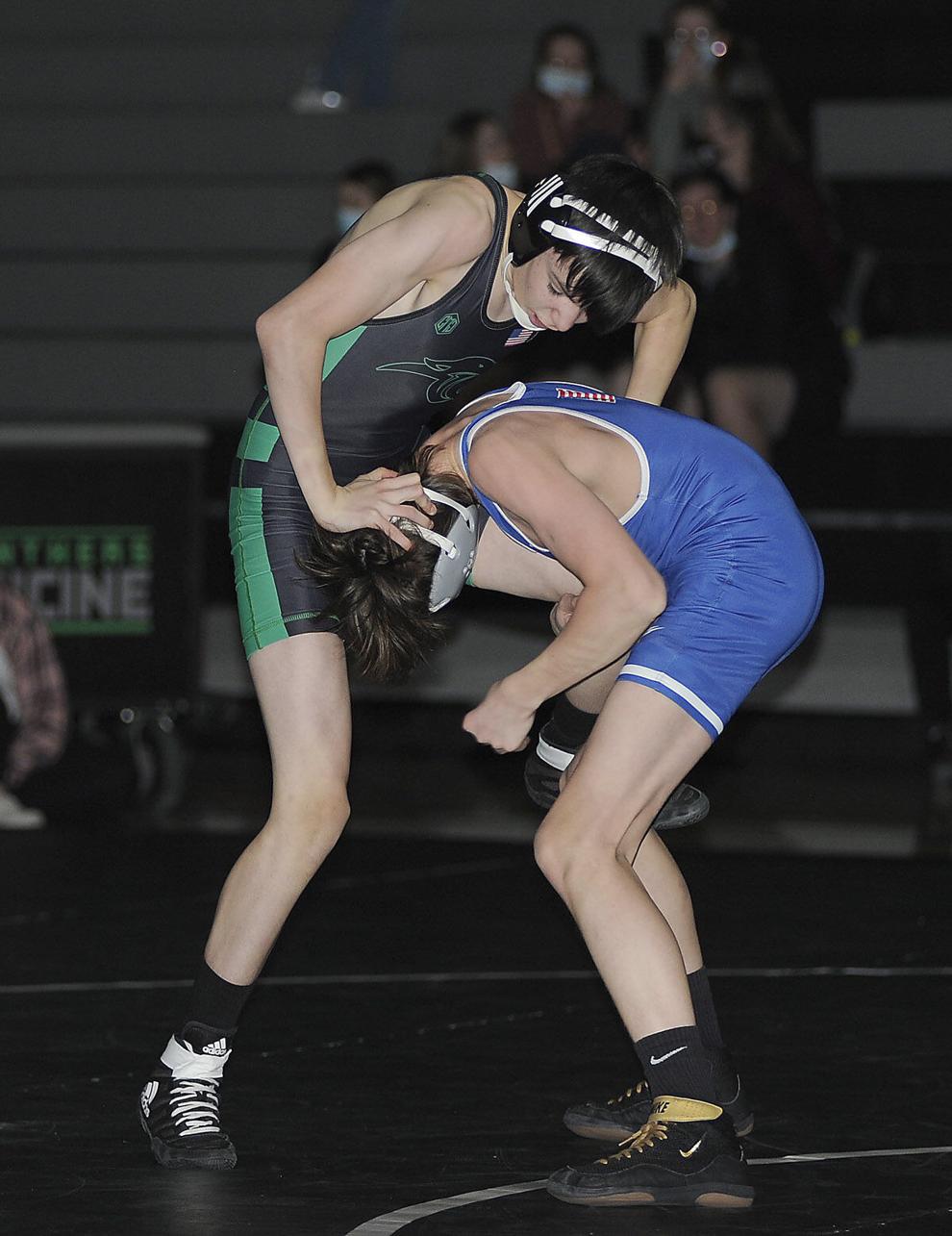 "Me and Las, we put so much time into our programs that we just want what's best for the kids. We'll fight tooth and nail for them," Weatherston said. "It's not that Las and I have bad tension, it's just more that we know how hard our kids work and you want to give them every opportunity that you can, and fight for them."
Schmidt pinned Bartholomew in 50 seconds to give Belgrade an 18-15 dual lead, and the Panthers later sealed a 41-33 victory when Xaden Cunningham notched a pin at 205.
Belgrade earned a season split — the Raptors won the first dual 42-36 — and claimed its third win of the season.
"They needed to make a statement and I know they're (Gallatin) a new program, and they're young. We're young (too), we got no seniors, everyone's returning, so the same thing," said Weatherston. "Established program or not, we're coming to beat everybody. That's the mentality, that's why it gets heated."
There was plenty of strategy in play, too, as coaches tweaked the matchups throughout the dual. Belgrade's Logan Linn and Hunter Rowan swapped weights and pinned Aden Matosich and Landrey Cooley in 1:28 and 35 seconds, respectively, at 170 and 160.
"If we get the flip-flop we probably get six and the way the coin rolled they got the six," said Laslovich. "A little bit of gamesmanship."
While Gallatin's Aidan Martan pinned Hugh Donaldson at 182, Cunningham clinched the victory at 205. It was the junior's first action in more than two weeks after suffering a concussion.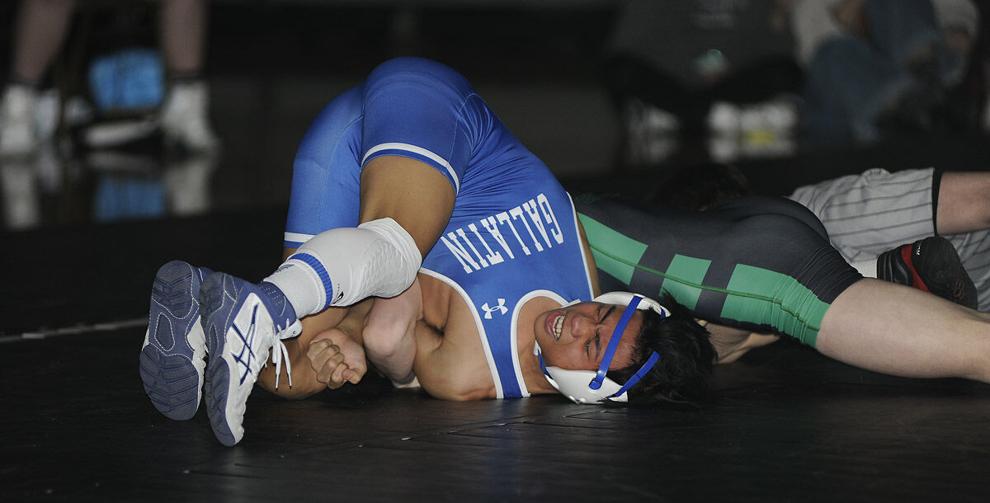 "Xaden's just a killer. Work ethic is unreal," said Weatherston. "I've seen him in tears for missing practices. Him being out is a whole new level to your average kid being out because he really cares about it and his heart is in it. He hates seeing his team suffer when he's not there."
Laslovich, who was using crutches to get around due to an ankle injury, credited his team for competing hard. The Raptors notched four pins, and Dean Christie scored on a take down with 43 seconds left in the third period to rally for a 5-4 win against Blake Eatman at 120.
"I was proud of all of our guys just they way they fought. At the end of the day they got a lot to learn," Laslovich said. "We're kind of an inexperience team, a lot of freshmen and sophomores being as we're a new school. But on the other hand we're also tough. They're going to get out in brawl, and you do a lot of that and all of sudden guys start looking real good. I just think that's a matter of time."
Friday, the Panthers swept the regular season series from Bozeman with a 58-18 victory.
Mason Gutenberger, Colter Lindsley, Logan Linn and Raiden Klein each won by fall, while Rowan earned a victory via major decision.
Belgrade wrapped up the regular season with a 54-9 loss to Billings Senior Tuesday. The Panthers finished the season with a 4-10 dual record.
Class AA recently decided not to hold divisional tournaments, thus wrestlers will be seeded at a coaches meeting for the state tournament. State will be held March 5-6 in Kalispell.
103 - Isiah Christensen, Gal, pin Colby Andres, 3:53. 113 - Colton Gutenberger, Bel, pin Josh Kornachuk, 3:04. 120 - Dean Christie, Gal, dec. Blake Eatman, 5-4.126 - Mason Gutenberger, Bel, pin Sam Crawford, 1:03. 132 - Ely Vanderpool, Gal, pin Christian Lingenfelter, 3:25. 138 - Carter Schmidt, Bel, pin Tillman Bartholomew, :50. 145 - Oden Currier, Bel, tfall Kameron Amende, 5-0. 152 - Felix Petersen, Gal, pin Colter Lindsley, 1:24. 160 - Hunter Rowan, Bel, pin Landrey Cooley, :35. 170 - Logan Linn, Bel, pin Aden Matosich, 1:28. 182 - Aidan Martan, Gal, pin Hugh Donaldson, 1:47.  205 - Xaden Cunningham, Bel, pin Mason Christensen, :11. 285 - Oakley Woody, Gal, pin Raiden Klein, 4:15.