It will undoubtedly take a while for the heartache of Saturday's state championship loss to Bridger to subside. But once it does Manhattan Christian's players will have plenty to celebrate following a historic 2020 campaign.
The Eagles set several program records and tied two others en route to returning to the state Class C championship match. Among the highlights was a 29-match winning streak dating back to last year, the first-ever unbeaten regular season, and tying the record for most wins and fewest losses in a season.
"You remember the loss that finished your season, especially those seniors. They didn't win state, they got that as juniors," first-year Christian coach Hannah Van Dyk said. "But this season as whole for these girls, I think they just enjoyed themselves a lot and I think they worked hard for it. Even though it came out with a second place — that undefeated record and how the team came together was so big and so important. I think the seniors had a lot to do with that."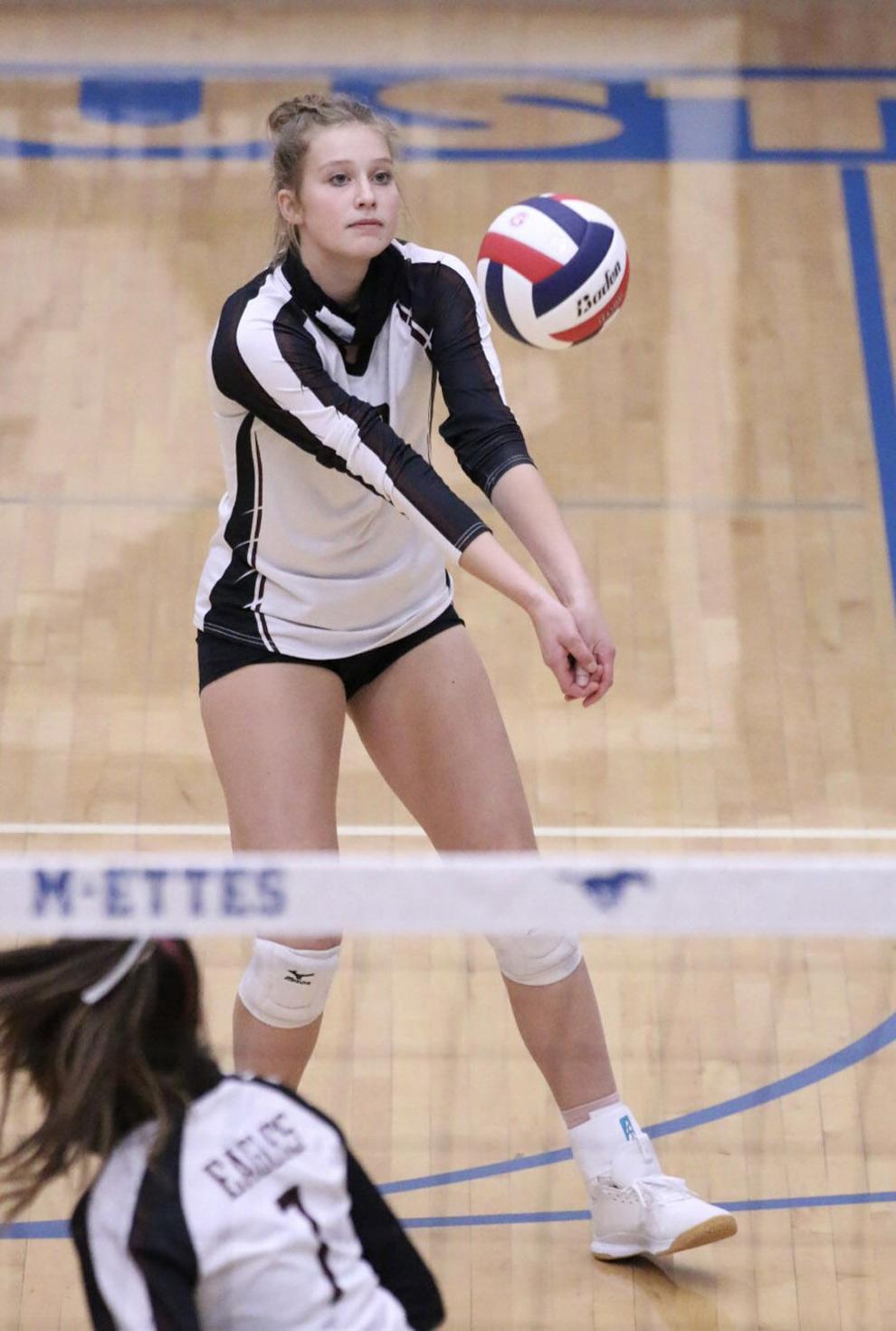 Christian finished with a 28-2 record, which included sweeps of 24 opponents. The team lost just 11 sets all season — seven of which came against Bridger during the state tournament.
The Eagles will only lose three players to graduation, thus the future remains bright. That trio, however, have played key roles in the team's run to the state tournament over the past three years.
Taylor DeVries, an All-State setter, will graduate as the program's fourth all-time leader in assists with 2,649. Eliana Kuperus, who played both middle hitter and outside hitter, ranks in the top 15 in program history in kills with 665, while libero Maddie Visser led the team in digs this season with 246.
"I'm losing very important seniors, yes, (but) I do have girls that are coming up that are going to be able to step in. For Kiersten (Van Kirk) and Katelyn (Van Kirk), they're going to be a year older and a year smarter," said Van Dyk. "And I think even seeing Kiersten's growth from the beginning of this season to the end of this season … just leadership was huge. And from a freshman to a sophomore is going to be a huge leap too (for Katelyn)."
Kiersten Van Kirk led the team in kills during the state tournament with 104. With a senior season remaining, the 6-foot-2 opposite ranks fourth in program history with 1,065 kills.
"Kiersten's like the Kobe (Bryant) for the team. Give the ball to Kiersten," said Van Dyk. "The team depends on her working hard and she delivers for the team."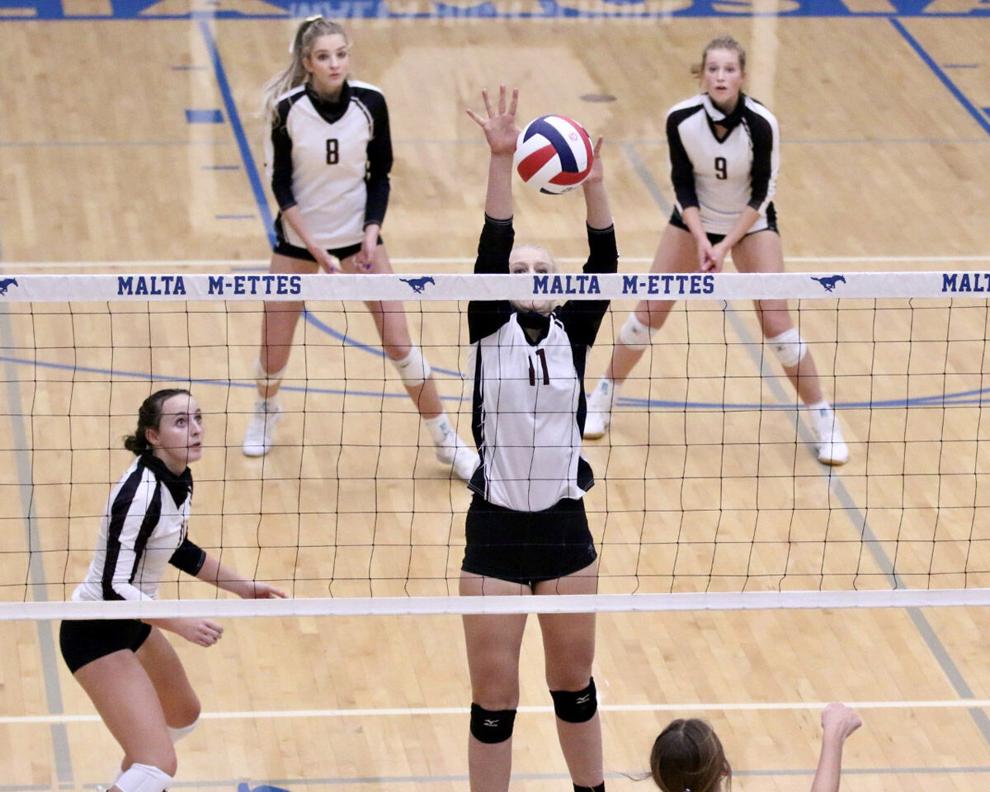 Younger sister Katelyn finished the season with 259 kills, including 61 at state, and shined in the back row as well as in the front.
Christian will also return veterans in Hope Kenney and Hailey VanDyken, and fellow junior Natalie Walhof will likely play a bigger role in 2021. VanDyken led the team in blocks and ranked fourth in kills.
"Hailey, she's is only a junior. Sometimes I forget that because she's been at that net for so long doing great work," said Van Dyk. "So we have a lot returners and I think there's a lot of desire to continue that way, so it's going to be different, but I think it's going to be just as successful."
Following the championship loss, VanDyk noted players came together and comforted each other in defeat. But, in time, they'll be able to look back fondly at what was a memorable season.
"Everyone will be able to reflect and say, 'Hey, we had a great team,'" Van Dyk said. "But I know for these girls that's not going to be enough for next year. So they're just have to start that win streak all over again and keep pushing on."