BOZEMAN — Over the past three years no team has protected its home pitch quite like Bozeman. The Hawks have thwarted every attempt by visiting opponents, and capped another perfect home slate Thursday against Belgrade.
Zachary Springer scored three goals and assisted on another to lead unbeaten Bozeman to a 7-0 shut out. The victory capped a perfect 12-0-0 regular season on a night when the team's 10 seniors were honored.
"We haven't lost a home game since 2016. We take playing at home very serious and we plan on taking it serious through the playoffs," Bozeman coach Hunter Terry said. "What we do here means a lot to us."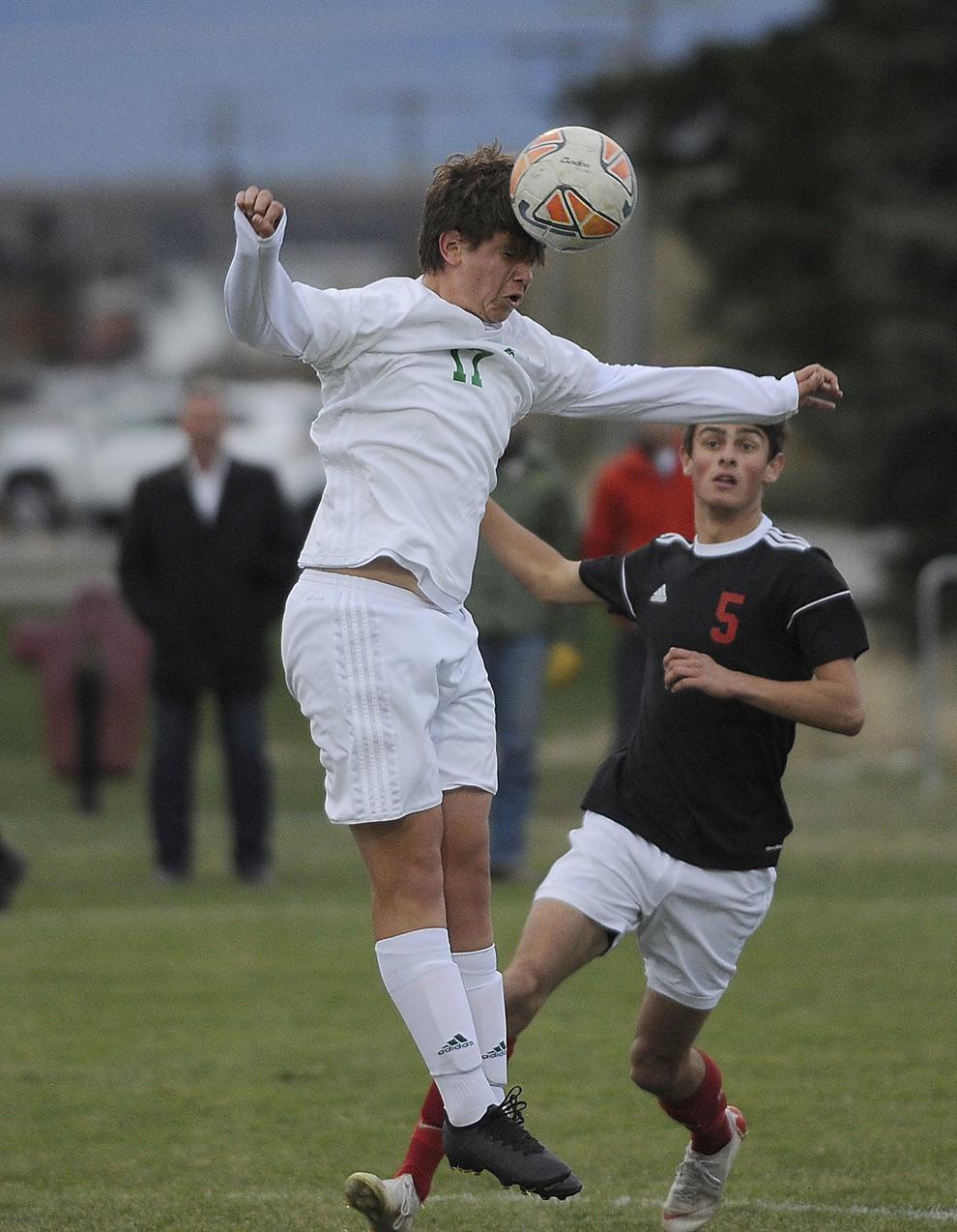 The Hawks earned the No. 1 seed in the Eastern AA and have a first round bye when the playoffs begin next week. They'll host a second round match Oct. 26.
"We take playing at home very serious. Nobody has this in our state. We got lights, we got a beautiful pitch, we have a beautiful scoreboard," said Terry. "We take a lot of pride and it's a goal every year (not to lose)."
Bozeman scored five first half goals beginning with Jackson Coles in the 6th minute. Nathan Mcomber, Nolan Robbins, Will Kaiser, and Springer followed with goals in the 14th, 18th, 31st and 36th minutes. Terry was pleased with the offensive attack, but felt his defense lacked energy.
"The first half went really well as far as getting into the box and giving ourselves good chances," he said. "I felt like we lacked a lot of defensive energy. It was more like a settle in, let's get into these blockades and stop them from going forward versus getting the ball from them."
While Belgrade (0-12-0) gave up two more goals in the second half, the scores didn't come until the final five minutes of the contest. Keeper Eduardo Delgado made one big save after another, and the Panthers' defense did a much better job of keeping Bozeman out of the box.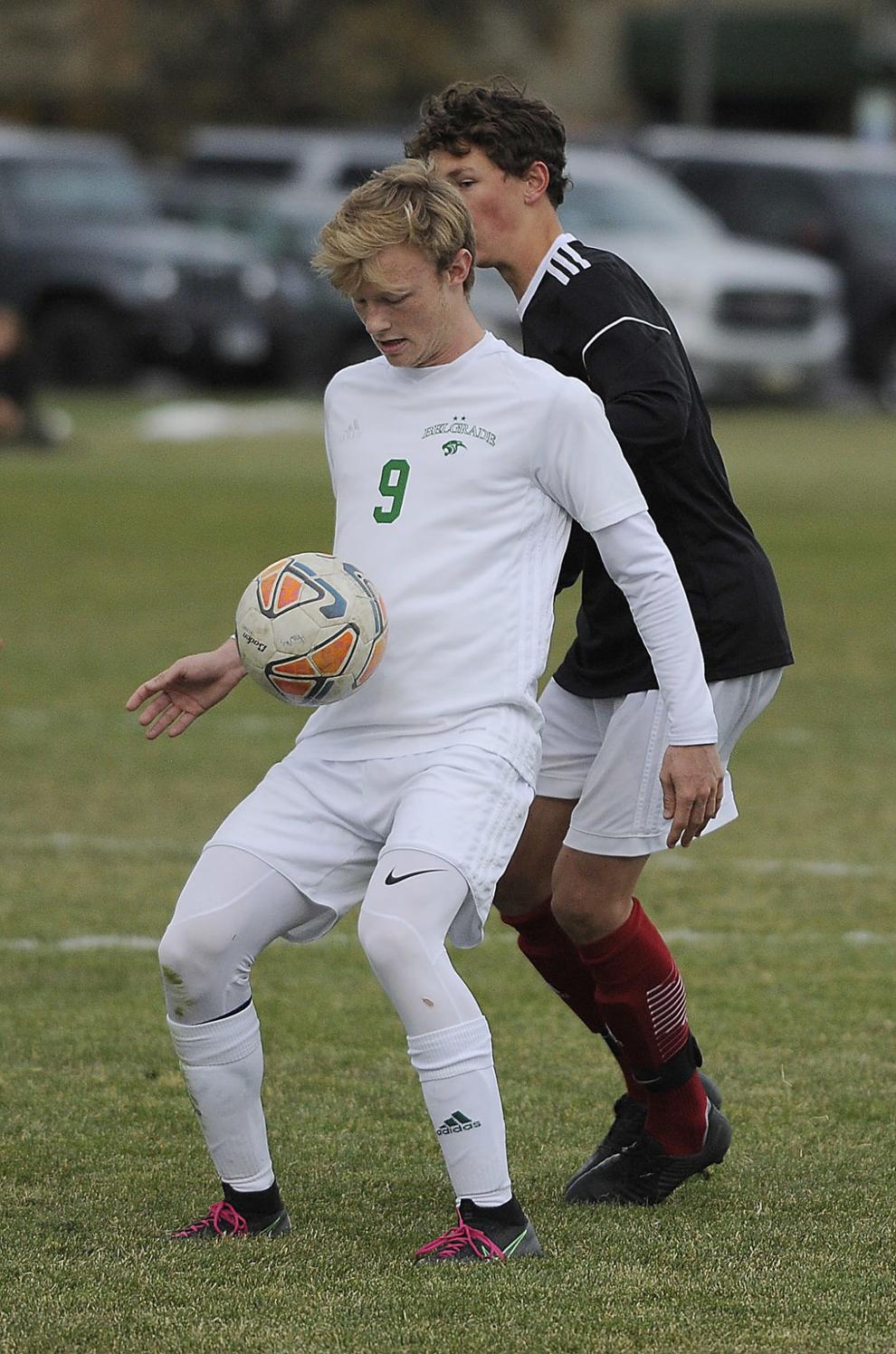 "Halftime I just told them that we need to play harder. I thought first half were playing very passive, and then once we came out of halftime we played one of the best halves we've played all season," Belgrade coach Jeff DeBuse said. "So I was really happy with that adjustment that they were able to make."
Terry wanted his team to limit Belgrade to no more than three consecutive passes in the second half and "make life miserable for Belgrade."
"That's really what we wanted to do," he said. "There were two things that happened. One, we did that. We did a really good job. However, that energy and lack of scoring kind of fed into Belgrade."
The Panthers managed to cross midfield a couple of times on counter attacks, but never seriously threatened to score. They were outshot 34-2 in the contest and did not have a corner kick.
But DeBuse liked the fire his team displayed in the second half and hopes it will carry into the postseason. Belgrade will play Billings Senior, which finished as the league's No. 2 seed, on the road Tuesday.
"I'm glad we ended the way we did with that half stepping to balls harder," DeBuse said. "We can take some of that momentum and some of that fire into next week and maybe do something that people aren't expecting."
Belgrade        0  0  -  0
Bozeman        5  2  -  7
Box - Jackson Coles (Zachary Springer), 6th
Boz - Nathan Mcomber (n/a), 14th
Boz - Nolan Robbins (n/a), 18th
Boz - Will Kaiser (unassisted), 31st
Boz - Springer (n/a), 36th
Boz - Springer (Carter Evams), 75th
Boz - Springer (unassisted), 79th
Shots: Bel 2, Boz 34. CK: Bel 0, Boz 16. Fouls: Bel 10, Boz 3. Saves: Bel 20 (Eduardo Delgado), Boz 0 (Nicolas Andrew).