CHURCHILL — After accepting the state runner up trophy and then walking off the court Saturday at Malta High School following a loss to Bridger in the Class C championship match, Taylor DeVries took comfort in the fact that her volleyball career was not over.
Prior to the state tournament the Manhattan Christian senior verbally committed to the University of Providence in Great Falls, and Wednesday she made it official by signing a letter of intent with the Frontier Conference program.
"It was nice to know after state that I still have four more years — that wasn't my last game because I didn't want to end off on that game," DeVries said. "So that's super exciting and I'm really blessed that I have this opportunity."
DeVries was a two-time All-State setter for the Eagles, and helped the program win its second state championship as a junior. This past season, Christian won its first 26 matches en route to finishing with a 28-2 record.
"She has just been such an intricate part of this program. Setting is such in important role. You don't usually get a lot of praise for being a good setter, but you get a lot of criticism for a bad setter," Eagles coach Hannah Van Dyk said. "She's done a great job stepping up and really leading her team and leading her team well."
DeVries dished out 831 assists this past season and tallied 196 digs. She'll graduate as the program's fourth all-time leader in assists with 2,649 and ranks sixth in digs with 1,122.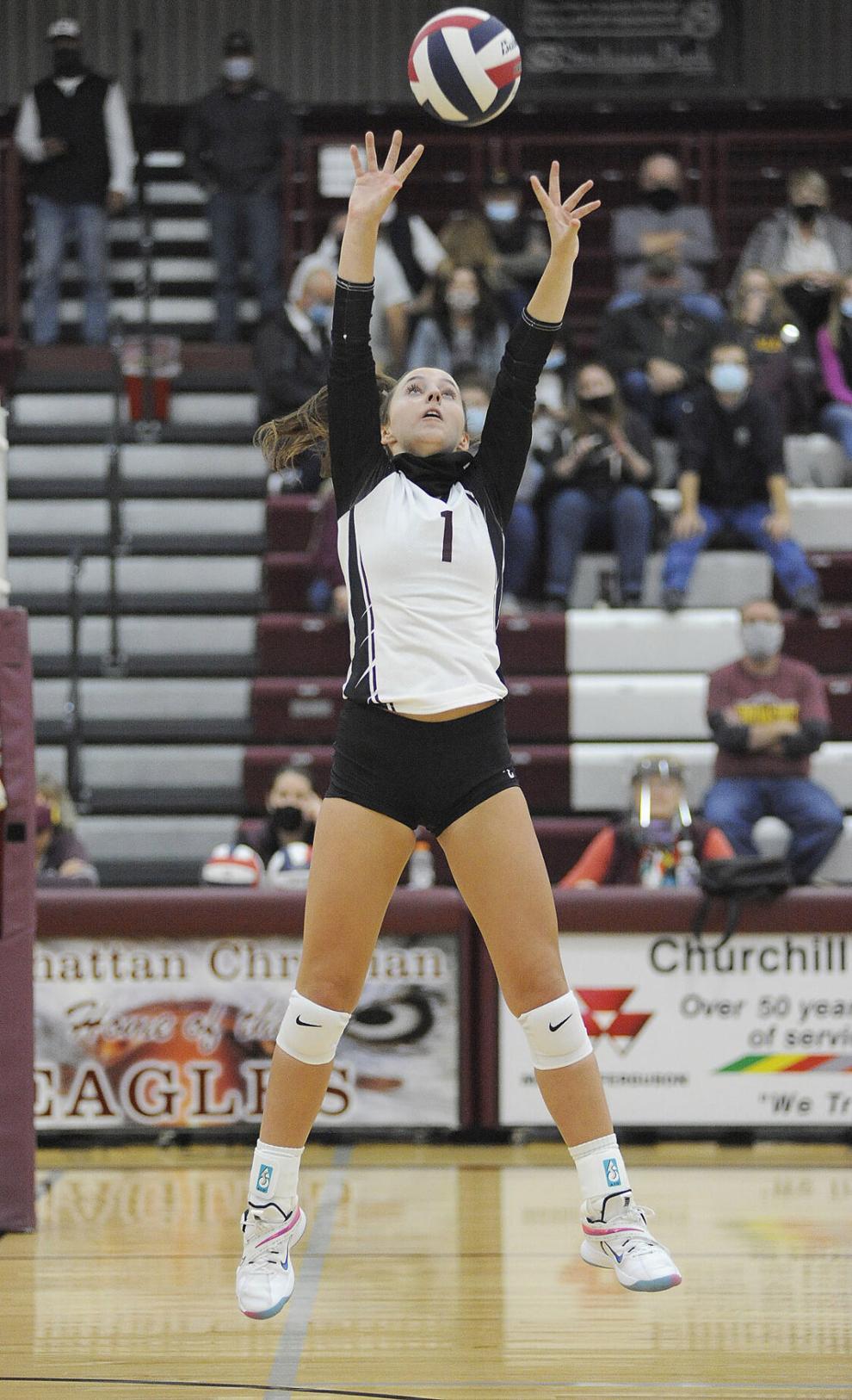 "It's going to be a huge whole to fill. Not only is she a great setter, but she was a great leader and she worked so hard," said Van Dyk. "She's not one of those players that shows up and just is content with where she's at. She always is pushing and always working hard to be better than she is."
As a four-year starter for the Eagles, DeVries helped the team reach three state tournaments and caught the attention of college coaches as an underclassman. She also looked at Carroll College, Montana Tech and Rocky Mountain College — as well as programs in Oregon and Washington — before choosing Providence.
"It was a pretty easy decision," said DeVries, who plans to study business and finance. "Out of everyone I talked to they were the best at communicating with me, and I've been talking with them since the beginning of my junior season, so it's just kind of been a long thing. But it definitely felt right to me once I chose them."
Providence boasted a 25-8 (9-3 Frontier Conference) record a year ago en route to winning the conference tournament and competing in the NAIA National Tournament. The Argos went 1-2 at nationals.
DeVries will be reunited with a pair of former Mountain One club teammates in sisters Bailey and Taylor Christensen. The duo, who helped Belgrade earn back-to-back State A runner up finishes in 2017 and 2018, were All-State performers at outside hitter and libero, respectively.
"They were so much fun to play with. I played with them and Jourdain Klein, she goes to MSU (Montana State University) now, so that was really fun to play with them," said DeVries. "They're just super fun, super excited too. I played with them this summer too, so It'll be fun to continue playing with them for sure."
Klein helped Ennis win the State C championship in 2017 and finish as the runner up in 2016.
DeVries will take a break from volleyball to play basketball this winter — year ago the point guard helped the Eagles reach the state tournament for the first time in a decade — then she'll return to club volleyball in the spring.
"I think I've had a pretty successful four years in this program," she said. "So I'm excited to go to another successful program that is very competitive."