CHURCHILL — While the official paperwork was turned in Nov. 10, a signing ceremony with family and friends was held for Kiersten Van Kirk Friday in the Memorial Event Center.
The two-sport standout from Manhattan Christian is headed to Boise State University in January to compete for the volleyball program. It's been a life-long goal for Van Kirk, who was born in the city, to play for the Broncos.
"We have family ties down there. I love the city and I just love the coaches and the team," she said. "I know some of the girls, I've played with them before. So I'm excited to play with them again."
Van Kirk will be reunited with club teammate Paige Bartsch, who is a freshman at Boise. Bartsch helped Helena Capital win three consecutive State AA championships and was the 2019 Montana Gatorade Player of the Year.
"She's such a phenomenal athlete and just getting to play with her again is super cool," said Van Kirk.
Van Kirk's parents (Holly and Kenny) played basketball at Boise, thus she's very familiar with the school and it's history.
"They loved it there, so I just kind of talked to them about that," Van Kirk said. "They were also just super helpful in the recruiting process too because they went through it."
Van Kirk was highly sought after Montana recruit who helped Christian win a pair of Class C championships.
The 6-foot-2 southpaw is primarily a right side hitter, but can play anywhere on the court, including setter.
Van Kirk will graduate as the program's second all-time leader in kills with 1,458 and ranks first in aces with 330. She tallied 104 kills (17.3 per match) during the state tournament en route to helping the Eagles claim a second championship in three years.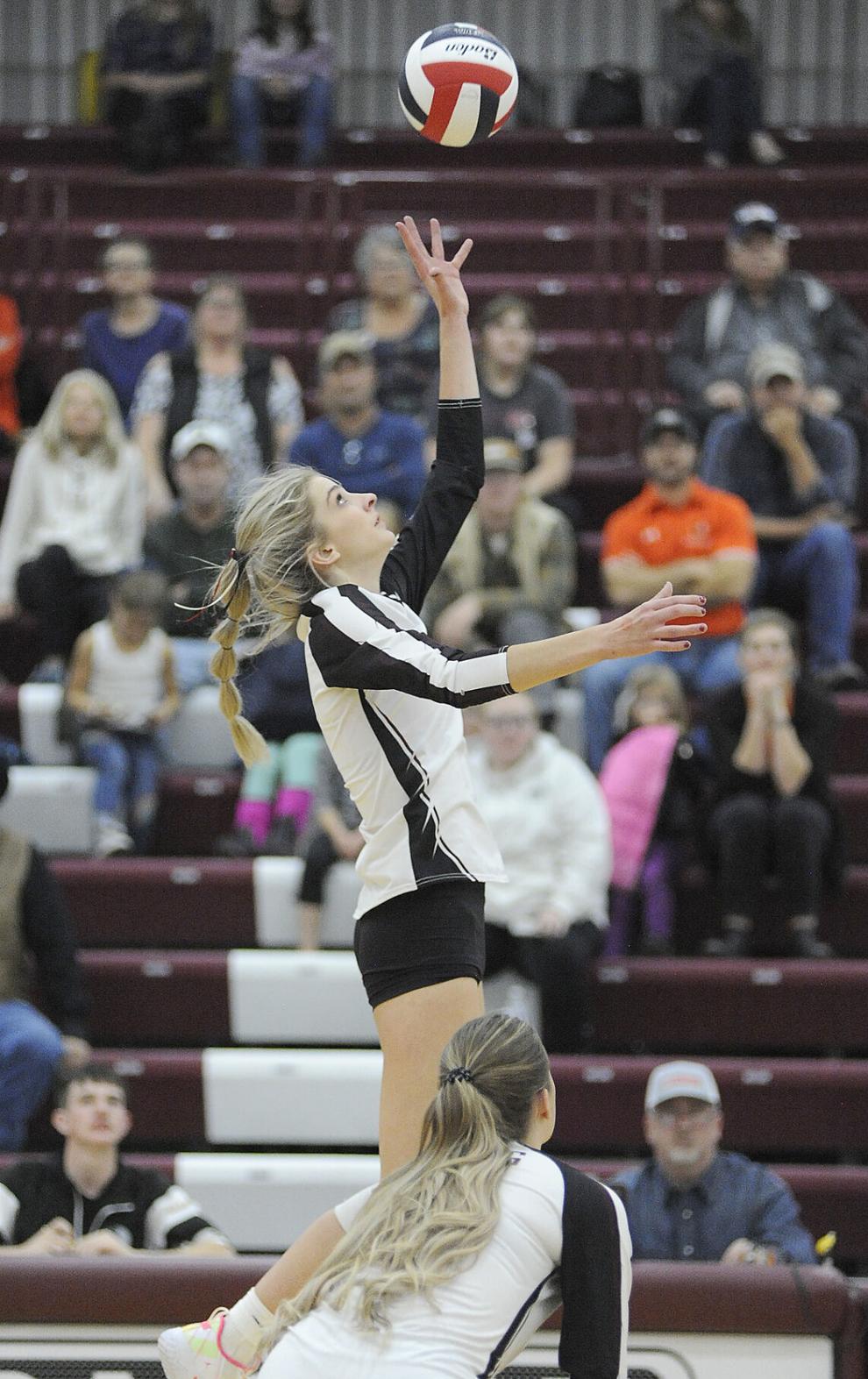 "She has just been such huge influence in this program. It's so cool to see her come full circle and signing with Boise State is a dream come true for her," Christian head coach Hannah Van Dyk said. "I think for the program it helps those (other) girls say that they can continue."
Van Kirk was a four-time All-State selection and the Eagles placed no lower than fourth at state (runner up in 2020) during her career. Her effort and skill-set as a left-hander often left opposing coaches and fans in awe.
"I had somebody come up to me at the state tournament and say, 'It's really cool to see a lefty being successful,'" Van Dyk said. "You see it in bigger places, but in Montana there's few and far between doing that."
Van Kirk is also a standout basketball player for the Eagles, earning All-State honors in each of the past three seasons. But she has opted to forgo a senior campaign to graduate early and get a head start at Boise.
"I really want to start my volleyball career off working out with the team and practicing with them and getting all the fundamentals down," Van Kirk said. "It was kind of a hard decision. Basketball was so much fun for me, I loved it. So that was the toughest part of the decision was whether or not I wanted to play basketball."
Van Kirk helped the Eagles to an unbeaten regular season a year ago en route to posting a 23-3 record and placing fourth at state. She nearly averaged a double-double and was arguably the league's MVP.
While not an easy decision, Van Kirk has no regrets about leaving early and has plenty of fond memories, which includes playing both sports with sisters older Kellie and younger Katelyn.
"It's been an incredible experience. I never imagined it to go this way," she said. "I'm so thankful that I got to play with both my sisters and just had incredible coaches and teammates throughout the way."
Van Kirk added that she's excited to start off-season training and hopes to see playing time as a true freshman for the Broncos.
"We'll see what happens and what the future holds," she said. "Hopefully I'll be playing. That's the goal."