Kaitlyn Kanuch was on the verge of giving up. But with some encouragement from her mother, and an unexpected recommendation from a former teammate, her volleyball career will extend into college.
The Manhattan senior committed April 4 to play at Miles Community College, a two-year program based in Miles City that competes in Region XIII of the NJCAA Division II.
"I was actually going to give up and not try to look to play or get recruited anymore," Kanuch, a 5-foot-9 outside hitter, said. "But my mom was like, 'Don't give up because ... you're going to regret it.' So I'm just really excited that I didn't give up and I get to do this and have this opportunity."
Unbeknownst Kanuch, former Manhattan teammate Matlida Dietz had put in a good word with MCC head coach Chase Soennichsen. Dietz, a record-setting libero who graduated in 2019, was a freshman for the Pioneers this past season.
"Matilda recommended me to the coach," Kanuch said. "He looked into my profile and watched some film, and he said he was looking for one more girl for his team and he wanted a Montana girl."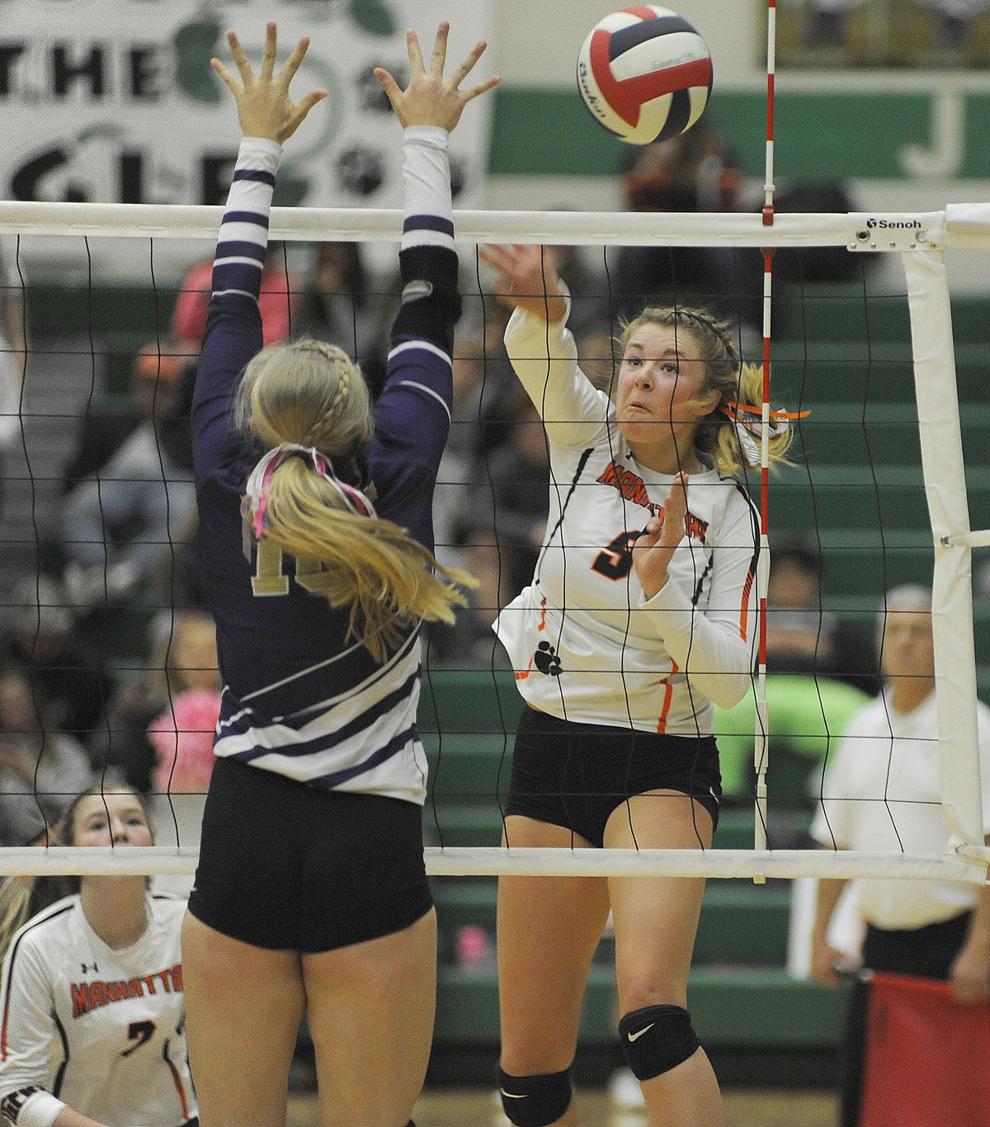 Kanuch, her parents and Soennichsen spoke on a conference call, and after hanging up Kanuch called back about an hour later and committed to joining the program.
Kanuch was a first-year starter for Manhattan this past season and helped the team reach the divisional tournament during a 12-11 campaign.
"I think she will be a great addition to the Miles Community College volleyball program. She played in various positions for the Tigers in the past two seasons and is finding her strength in the outside and right side hitting spots," Manhattan coach Charli Chapman said. "It will be exciting to see how she develops over these next two years, hopefully becoming an impact player for their program."
With the exception of setter and libero, Kanuch played every other position for the Tigers. She tallied 161 kills (.067 hitting percentage), 21 aces and 19 solo blocks as a senior.
Kanuch has been recruited as an outside hitter, but that could change.
"He (Soennichsen) told me on the phone that he does change it around quite a bit," said Kanuch. "So I'm looking to be playing maybe a few different positions while I'm with him."
Kanuch had planned to improve her skills this spring in club volleyball, but practice and tournaments have been suspended due to the COVID-19 outbreak.
"It's a very hard pill to swallow because our club season got suspended and I have a feeling that it's going to get canceled," she said. "So it's really hard know that I won't be able to play in my last senior season with an amazing group of girls."
Kanuch, who twice earned Academic All-State honors, plans to complete general studies at MCC en route to either pursuing architecture or journalism at a four-year school.