BOZEMAN — It didn't take long for word of what Riley McMahon accomplished to spread Monday.
The Belgrade senior scored a hole-in-one on the Par 3 No. 16 hole at Riverside Country Club and McMahon quickly became the topic of discussion on Day 1 of the Belgrade Invitational.
"I'm excited. I couldn't believe it," McMahon said later in the day after posing for a photo with the ball and club she used. "I didn't know what to do."
McMahon becomes just the fourth player in program history to score a hole-in-one and just the second female.
"That's a special thing to do. There's a lot of us that have played a lot of golf, including myself, that has never done what she did yesterday," Belgrade head coach Mike Deming said. "So what a special treat for her to do that, especially in tournament play where other people were able to witness her."
McMahon finished with a 98 Monday and then a 104 Tuesday at Cottonwood Hills Golf Course, which is where the state tournament will be held on Sept. 30. She helped the Panthers place seventh among 10 teams with an 811.
"She did well today. I think she wanted to play a little bit better than she did," said Deming. "She was just frustrated on a couple of holes that really got her."
Bella Anderson led the team with a 198 following rounds of 100 and 98. The team was rounded out by Jordan Whitaker (102-103–205), Leila Mamangun (96-110–206), and Brynn Butler (108-125–233).
Billings West won the team title with a 655, while Bozeman was second with a 682. West's Bella Johnson won the individual title with a 148.
Belgrade's boys finished ninth among 13 teams with a score of 666. Anthony Madison led the team with a 156 (75-81) to place 16th. The senior was the lone Panther to place in the top 25.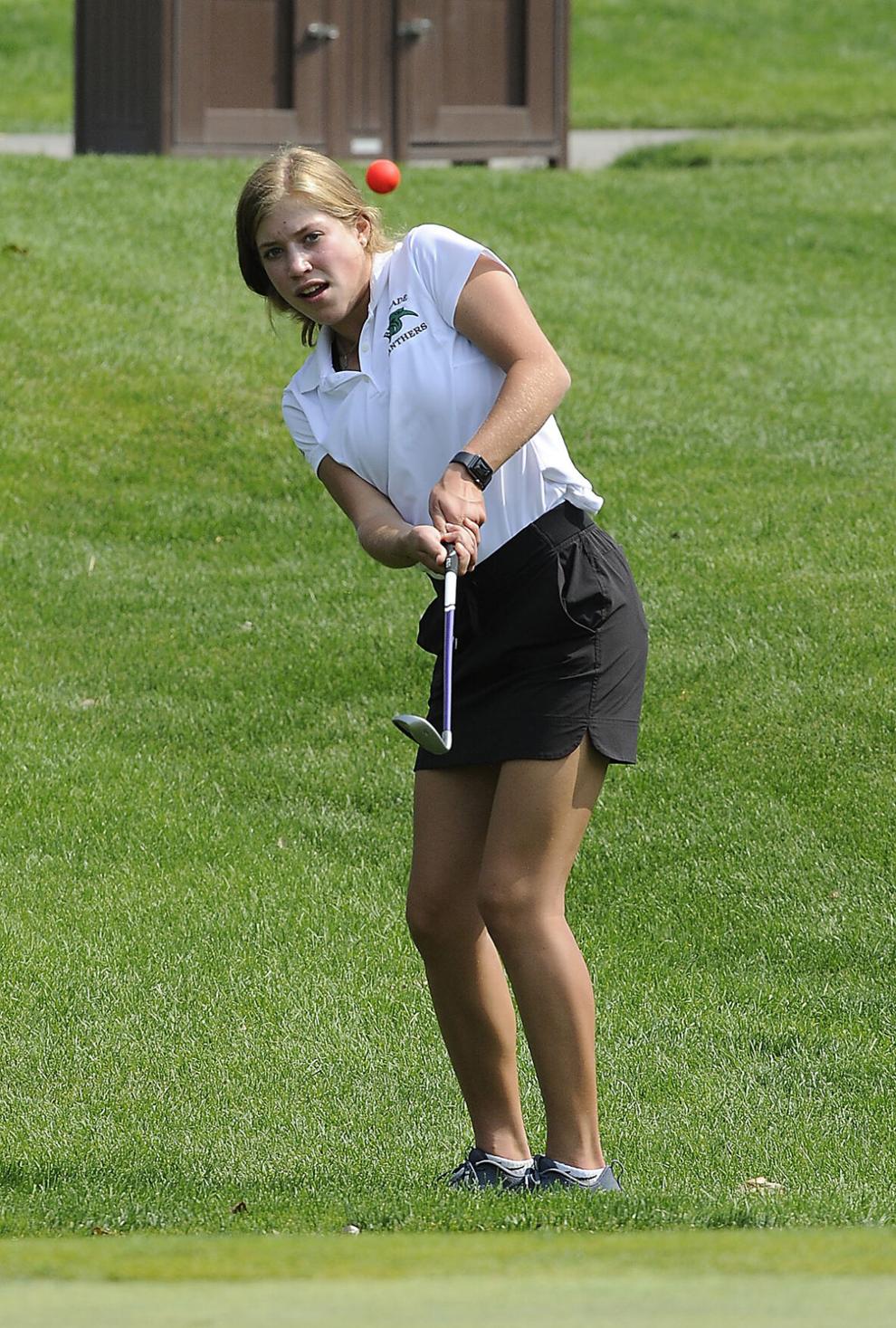 "I thought Anthony played really solid. He's hitting the ball well," said Deming. "He just had one bad blowup hole today. I think he triple-bogeyed on a particular hole. Other than that he's playing pretty well. I like the way he's playing. He's been grinding.
"The rest of the guys, just too many bad holes. Especially on the second day where their scores just blow up."
Jacob Maroney finished 30th with rounds of 76-89 for a 165. Rounding out the team was Justin Garcia (78-94–172), Jaxson Hinshaw (93-84–177), and Colter Gee (92-91–183).
"We only had one individual I think on the boys and the girls that improved upon their score from yesterday," Deming said. "That's an issue that we've done back to back weeks where we just haven't been able to put two days together."
Gallatin, led by brothers Justus and Jordan Verge, cruised to the team title with a 563. Justus won the individual title with a 133, while Jordan was five strokes back.
Belgrade is back in action Friday in Billings. Deming noted it won't be a typical tournament as he and the coaches from Billings Senior, Billings Skyview, and Billings West have agreed to competing in match play.