On the court Kiersten Van Kirk is a fierce competitor. The Manhattan Christian senior is an All-State standout in both basketball and volleyball and helped the cross-country team win a state title in 2020.
Off the court, the 6-foot-3 Van Kirk is expanding her personality, strength and self awareness. She has spent the past year as Miss Teen Bozeman and is now vying to become Miss Montana Teen USA.
It not's something Van Kirk had planned to pursue, but after stumbling across a website online she became intrigued.
"One day I just randomly signed up to be in the Miss Montana Pageant, which I'm not a pageant person at all. I've never done pageant stuff," she explained. "But I just kind of wanted to do it for fun and at our school you have to do a senior project. So I decided to work with that for my senior project and see how it goes."
Following an interview process last fall, Van Kirk was named Miss Teen Bozeman in November. Unfortunately she wasn't able to due much with the platform in the public eye due to COVID-19 restrictions.
But becoming Miss Montana Teen USA would include a number of public appearances (such as speaking at schools) and other events. It's an obligation she'd be happy to accept.
"I'm really excited," Van Kirk said. "It's something new and interesting, but I think it will be really fun."
The Miss Montana Teen USA pageant will be held Sept. 11-12 in Coeur d'Alene, Idaho, in conjunction with the Miss Idaho Teen pageant. It will consist of opening introductions, interviews, and then fitness wear and evening gown attire for contestants.
"There's a preliminary competition where everyone does all three rounds and then there's the final show where they will cut it down and pick a winner," said Van Kirk.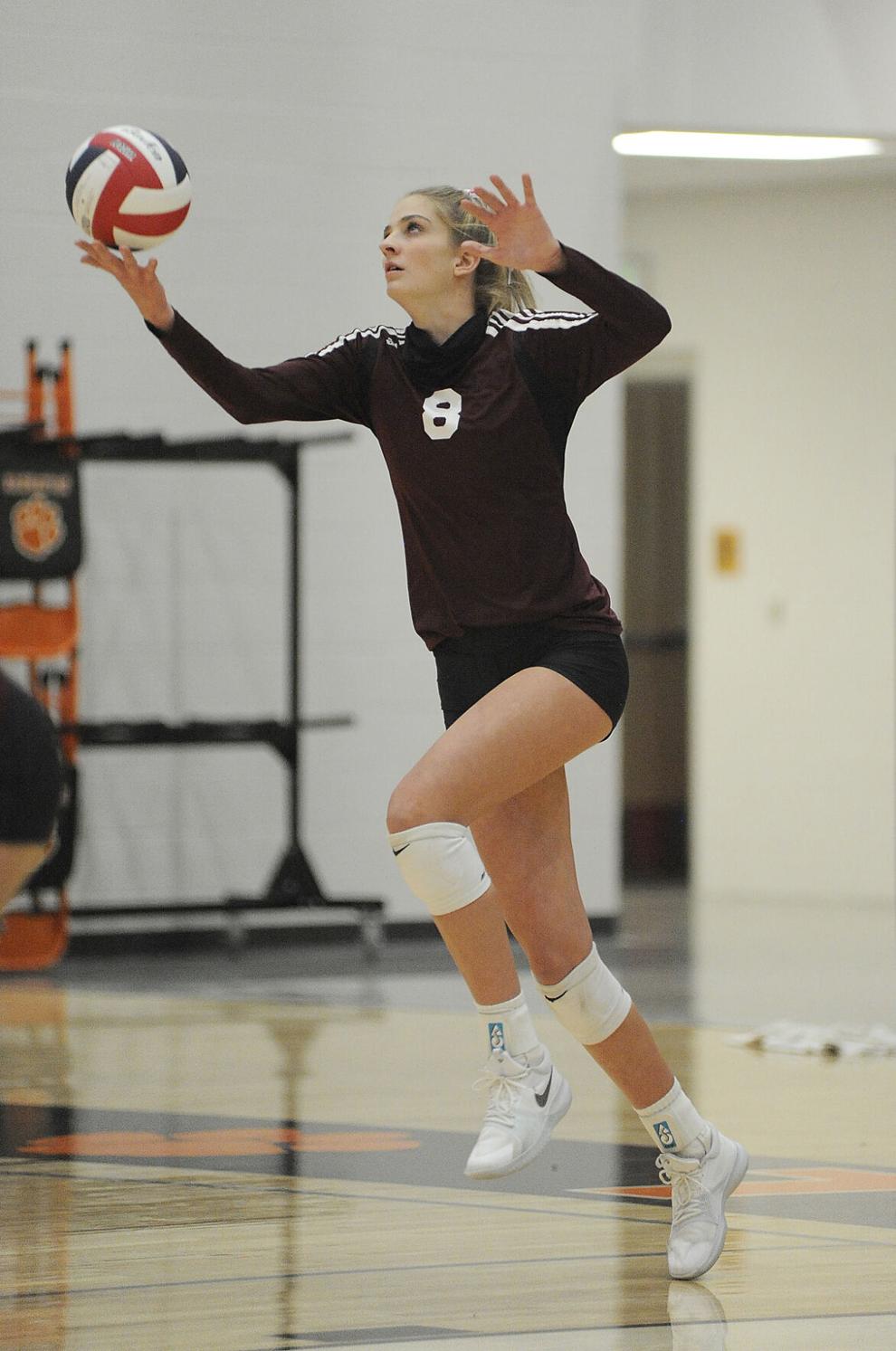 As the pageant approaches, so does the excitement for Van Kirk.
"That's a really big deal. It would be a lot of fun," she said. "I've watched the Miss USA Pageant and everything growing up and always loved things like that, but never really got a chance to take up on it. So it would be really exciting.
"I've never worked for anything with pageantry at all, so I'd get to learn a lot throughout the year, which would be super fun. It would be a great experience."
While she's decided not to compete in cross-country this fall, Van Kirk is among the top returning hitters in the state for the volleyball team. As a sophomore she helped Manhattan Christian win a state championship, and then place second last year.
Van Kirk, a southpaw, has already committed to play volleyball at Boise State University and expects to officially sign in November. She's also drawn plenty of interest in basketball and helped the Eagles place fourth at last year's state tournament.
But Van Kirk is considering graduating early to get a jump on college. That would mean giving up basketball this winter.
"That's why I'm not sure what to do yet," she said.
In the meantime, Van Kirk has turned her attention to volleyball (the Eagles are slated to begin the season Aug. 27-28 at a tournament in Choteau) while preparing for the pageant two weeks later.
"There's a lot of workshops that they kind of post about learning how to walk and pose and talk in your interview and all kinds of stuff with that," Van Kirk said. "So I've been watching those workshops and learning things about that, and then I've also just been working out for sports."