Injuries have plagued Belgrade all season and once again the team competed without several starters Saturday afternoon.
That has forced second-year head coach Carl Bridwell to retool the lineup, which included moving his top offensive weapon, Dalani Brayton, to the back line. Thus, the Panthers have struggled offensively.
But, Bridwell noted that was not the downfall after his team was shutout for the fifth time in a 3-0 Eastern AA loss to Billings West.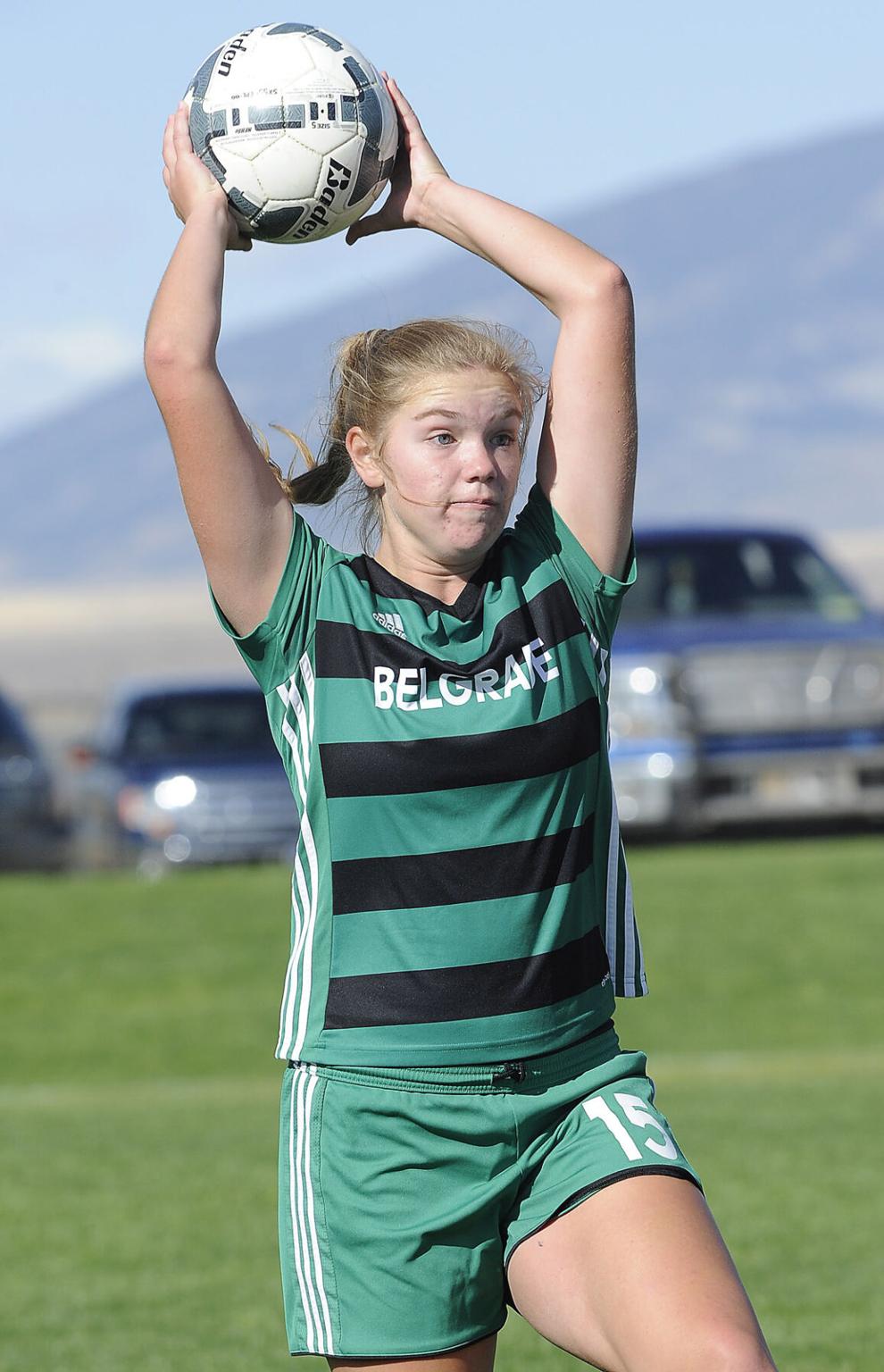 "Honesty, and we talked at the end of the game, it's just being proactive. Now, as a team, we're happy to play to not lose and not trying to play to win," he said. "So that just takes thinking off the ball and movement, so yeah, we struggled for sure."
Unbeaten West (7-0-2) scored in the seventh minute on a shot by Chloe Davies, and then added second half goals by Satory Taylor and Davies to secure the win.
Belgrade's only serious scoring opportunity came midway through the second half when Brayton drilled a direct kick off the crossbar.
"That was close. It just one of those things that's hard to come by," said Bridwell. "We're hoping and praying for these little moments and we're just a fraction off it seems when we need it to be a little closer for us."
The Panthers were outshot 31-4, and if not for some big second half saves by keeper Mackenzie Turner, West could have doubled its lead. Turner turned away 21 shots as the Bears dominated the run of play from the opening whistle.
"She's doing great. We just have to work on positive communication from the back," said Bridwell. "That's our biggest thing … like how to communicate effectively from back to front, starting with Mack too. But she's making phenomenal saves left and right."
Belgrade (1-7-2) is back in action Tuesday at Bozeman.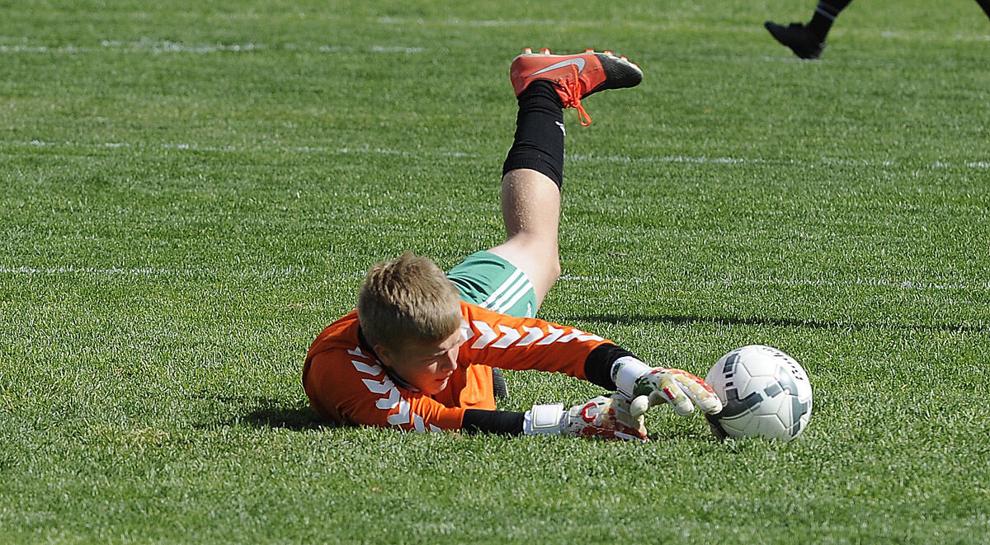 West boys rout Belgrade 9-1
Once the avalanche began, there was little Belgrade could do Saturday afternoon.
Billings West, led by hat tricks from Finley LeFevre and Cade Hathaway, scored seven second half goals en route to beating the Panthers 9-1 in an Eastern AA match.
"I just think they lost all their motivation," said Belgrade coach Sydney McCauley. "Soccer is a mental and a physical game and when you check out mentally you lose it physically as well."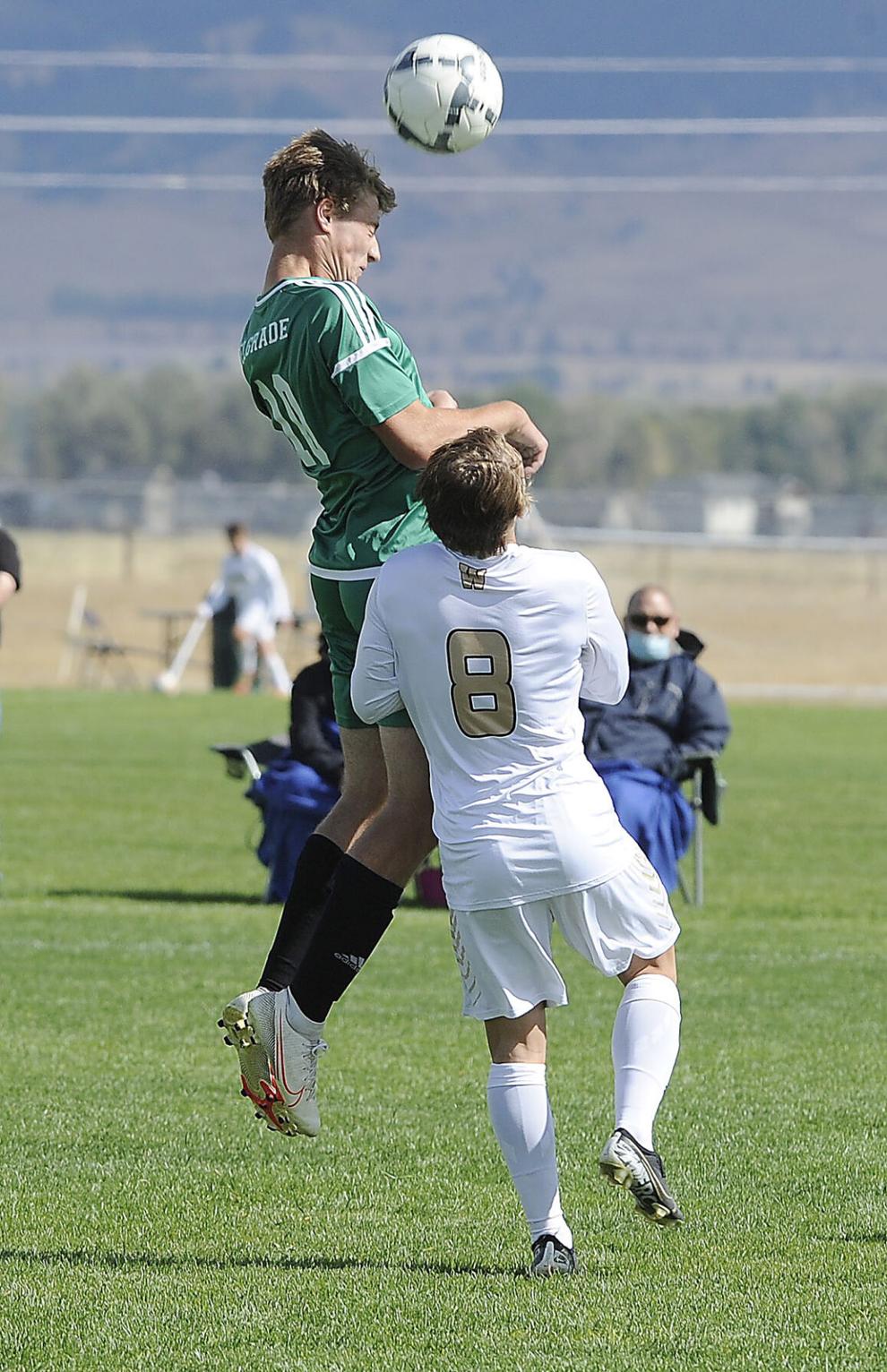 LeFevre, who also had an assist, scored goals in the 28th, 68th and 79th minutes, while Hathaway found the back of the net in the 47th, 51st and 62nd minutes. West's other three goals came from Beau Bergstrom, Quin Pawiroredjo, and Loren Roggs.
Belgrade (3-7-0) avoided a shutout in the 78th minute when Michael Hecock headed in a cross by Sam Waller for what was one of the best goals of the day. It was also the first career goal for the freshman.
"It was amazing," said McCauley. "Across the goal from Sam and Michael was just in the right place at the right time and headed it right in. It was awesome. I was super proud of him for doing that."
That was the bright spot, however, as the Panthers struggled after notching a win on the road two days earlier. They've yet to string together back to back victories, and McCauley would like to see more consistent play with five matches remaining in the regular season.
"We should play a level of soccer that is varsity level and not play down a level and then play up," she said. "We should always be consistent."
The Panthers are back in action Tuesday at Bozeman.
Billings West 3, Belgrade 0
Belgrade         0  0  -  0
BW - Chloe Davies (Jaida Casares), 7th
BW - Satory Taylor (Courtnie Gagnon), 43rd
BW - Davies (Casares), 64th
Shots: BW 31, Bel 4. CK: BW 8, Bel 0. Fouls: BW 3, Bel 5. Saves: 2 (Ashlyn Dvorak), Bel 21 (Mackenzie Turner).
Billings West 9, Belgrade 1
Belgrade         0  1  -  1
BW - Finley LeFevre (unassisted), 28th
BW - Beau Bergstrom (LeFevre), 38th
BW - Cade Hathaway (unassisted), 47th
BW - Hathaway (Quin Pawiroredjo), 51st
BW - Hathaway (Logan Brown), 62nd
BW - Quin Pawiroredjo (Logan Howey), 65th
BW - LeFevre (unassisted), 68th
BW - Loren Roggs (unassited), 71st
Bel - Michael Hecock (Sam Waller), 78th
BW - LeFevre (Owen Guthridge), 79th
Shots: BW 23, Bel 13. CK: BW 5, Bel 5. Fouls: BW 13, Bel 4. Saves: BW 10, Bel 6.