Heading into Friday's dual against Billings West in the Belgrade Special Events Center, Belgrade coach Bryce Weatherston knew it would be an uphill battle for his young wrestling team.
West is among the top programs in Class AA, and displayed a wealth of talent en route to posting a 58-11 victory. The Golden Bears won eight matches by fall and 11 of the 13.
"They're really tough. I'm not trying to make excuses," said Weatherston. "They're very solid and they got their program down to a science. They're always peaking towards the end of the year. That's when they're the toughest."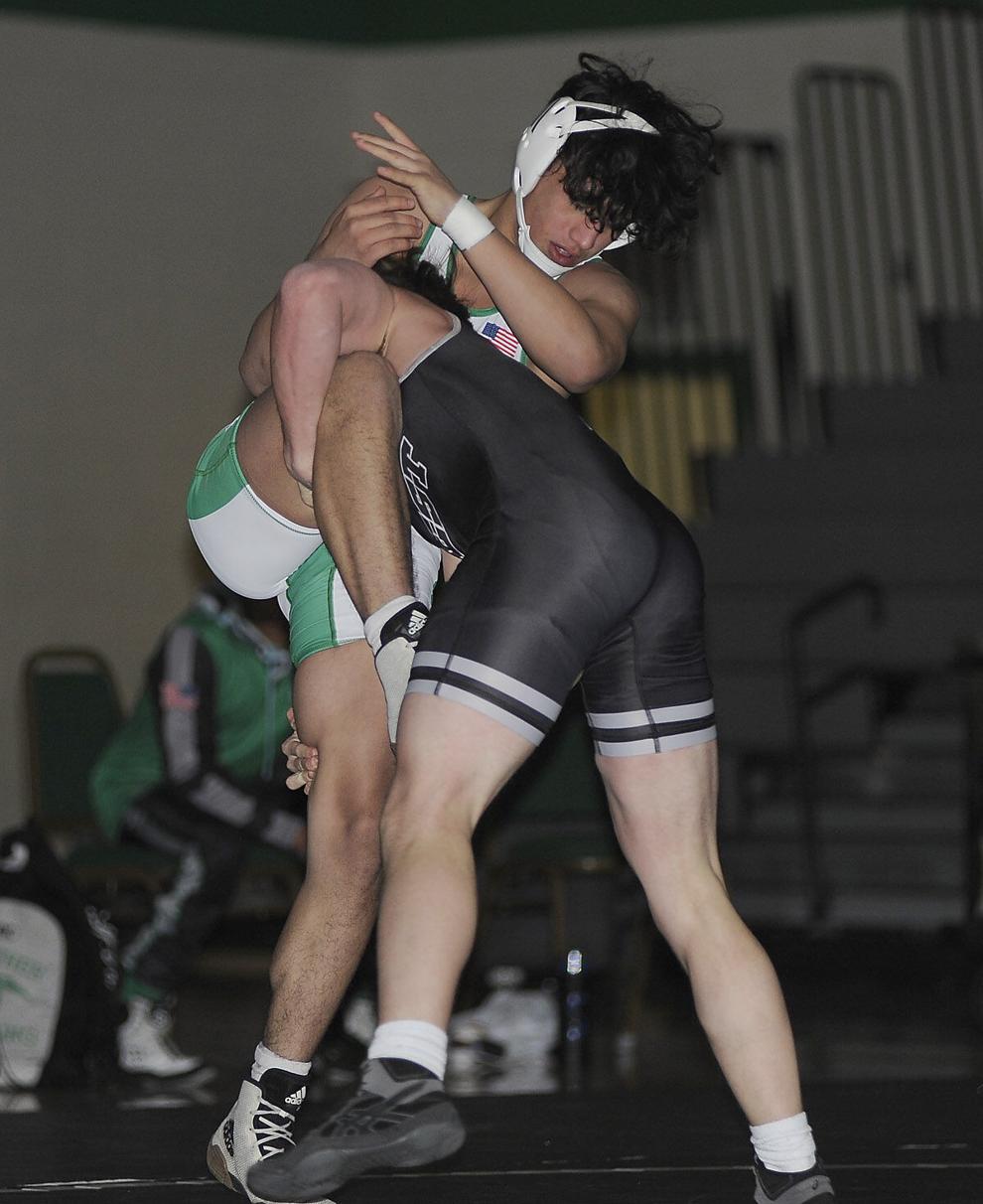 Belgrade's two victories were by Carter Schmidt and Oden Currier. Schmidt notched a second round pin of Nate Hoff at 132 pounds, while Currier won by technical fall over Gavin Stodtmeister at 145.
Logan Linn had a very competitive match at 160, losing a decision to Michael Ruzick 19-12, while Mason Gutenberger lost to Jesse Aarness 8-0 at 126.
"We're still fighting and they're working their tails off. It's tough when you wrestle such an elite team like that, it's tough to see those things," said Weatherston. "At the end of the day I'm proud of them. They show up every day, they work their tail off, we're learning a whole new system this year as far as a new coach, it takes time."
Two days earlier the Panthers hosted Great Falls in another conference match. While the Bison posted a 52-21 victory, Weatherston noted his team fought hard throughout the dual.
"We actually wrestled really tough against Great Falls," he said. "Great Falls is another top three team, they have returning state champs, and so they're really tough."
Colton and Mason Gutenberger notched pins at 113 and 126, respectively, while Schmidt also won by fall at 132. Belgrade's other victory in the dual came from Currier, who beat Irish Eartmge, 6-3, at 145.
"Oden beat the number three ranked kid who's undefeated this year, Irish, who we lost to earlier in the season," noted Weatherton. "It was a big win."
Colton Gutenberger posted a second round pin of Gavin Colton, while Mason Gutenberger also posted a second round pin of Aaron Lecum. Schmidt stuck Isiah Dormady on his back at the 2:39 mark.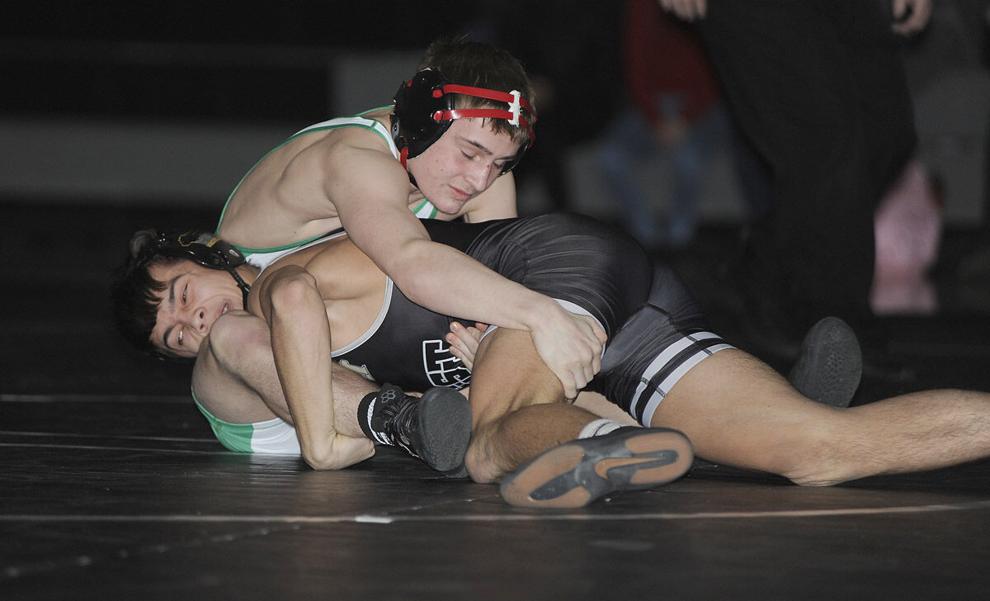 Weatherston noted that Great Falls shines in the upper weights, and although the Panthers lost every match beginning at 160, he was pleased with the effort of his wrestlers.
"That's one where I wasn't down in out because our kids were out there fighting tooth and nail every weight," said Weatherston.
While the team continues to improve, Weatherston noted there are expected struggles with a young team learning from a new coaching staff.
"We're starting to wrestle though positions a little better," he said. "(But) we're still struggling pretty hard, and I mean everyone in general. I know it takes time."
Belgrade is back in action Thursday hosting Gallatin.
Great Falls 52, Belgrade 21
103 - Cooper Sampson, GF, pin Colby Andres, 3:12. 113 - Colton Gutenberger, Bel, pin Gavin Colton, 3:12. 120 - Sam Elliot, GF, mdec. Blake Eatman, 9-0. 126 - Mason Gutenberger, Bel, pin Aaron Lecum, 3:26. 132 - Carter Schmidt, Bel, pin Isiah Dormady, 2:39. 138 - Mason Huber, GF, pin Owen Stein, :49. 145 - Oden Currier, Bel, dec. Irish Earthmge, 6-3. 152 - Cache Hillard, GF, pin Colter Lindsley, :28. 160 - Donovan Mahanev, GF, pin Hunter Rowan, :50. 170 - Brendon Lockhart, GF, pin Logan Linn, 3:35. 182 - Liam Swanson, GF, Hugh Donaldson, 3:20. 205 - Elijah Davis, GF, won by forfeit. 285 - Ethan Deroche, GF, pin Raiden Kline, 1:18.
Billings West 58, Belgrade 11
103 - Keyan Hernandez, BW, pin Colby Andres, 1;17. 113 - Jase Van Pelt, BW, dec. Colton Gutenberger, 5-0. 120 - Mason Stodtmeister, BW, pin Blake Eatman, 3:02. 126 - Jesse Aarness, BW, mdec. Mason Gutenberger, 8-0. 132 - Carter Schmidt, Bel, Nate Hoff, 2:55. 138 - RJ Lowdog, BW, pin Owen Steinmann, 2:18.  145 - Oden Currier, Bel, tfall Gavin Stodtmeister, 17-2. 152 - Drake Rhodes, BW, pin Colter Lindsley, 1:33. 160 - Michael Ruzick, BW, dec. Logan Linn, 19-12. 170 - Cooper Freitag, BW, pin Hunter Rowan, 1:26. 182 - Chris Garcia, BW, pin Hugh Donaldson, 1:18. 205 - Eli Madland, BW, pin Norah Larson, :25.  285 - Jadyn Hoff, BW, pin Raiden Kline, :57.