With just six conference matches, Ric Plante and his players know there is little margin for error. Thus, a determined group wasn't about to make a mis-step Saturday afternoon in their home finale.
Tyler Monlux and Kanon Tebo each scored a pair of goals as the Panthers beat Laurel, 5-0, at the Belgrade Youth Sports Complex. The victory keeps the team in the hunt for the Eastern A conference crown with a key match looming Tuesday in Livingston.
Belgrade and Park County battled to a 2-2 draw on Sept. 20, and were both unbeaten in league play heading into Saturday. Plante stressed to his players the importance of not only winning the contest, but not allowing a goal by Laurel as well.
"We've looked at the tie-breaking rules and it could come down to head-to-head competition between us and Laurel or Park and Laurel if we remain tied," he said. "So to put five out there and keep them shut out, that was really important today."
The two-time defending State A champions had a handful of offensive opportunities early, but couldn't capitalize. Then they caught in a break in the 22nd minute when Monlux booted the ball toward Laurel's goal for what should have been an easy save, but it slipped through the hands of Kade McIlvain for the first goal.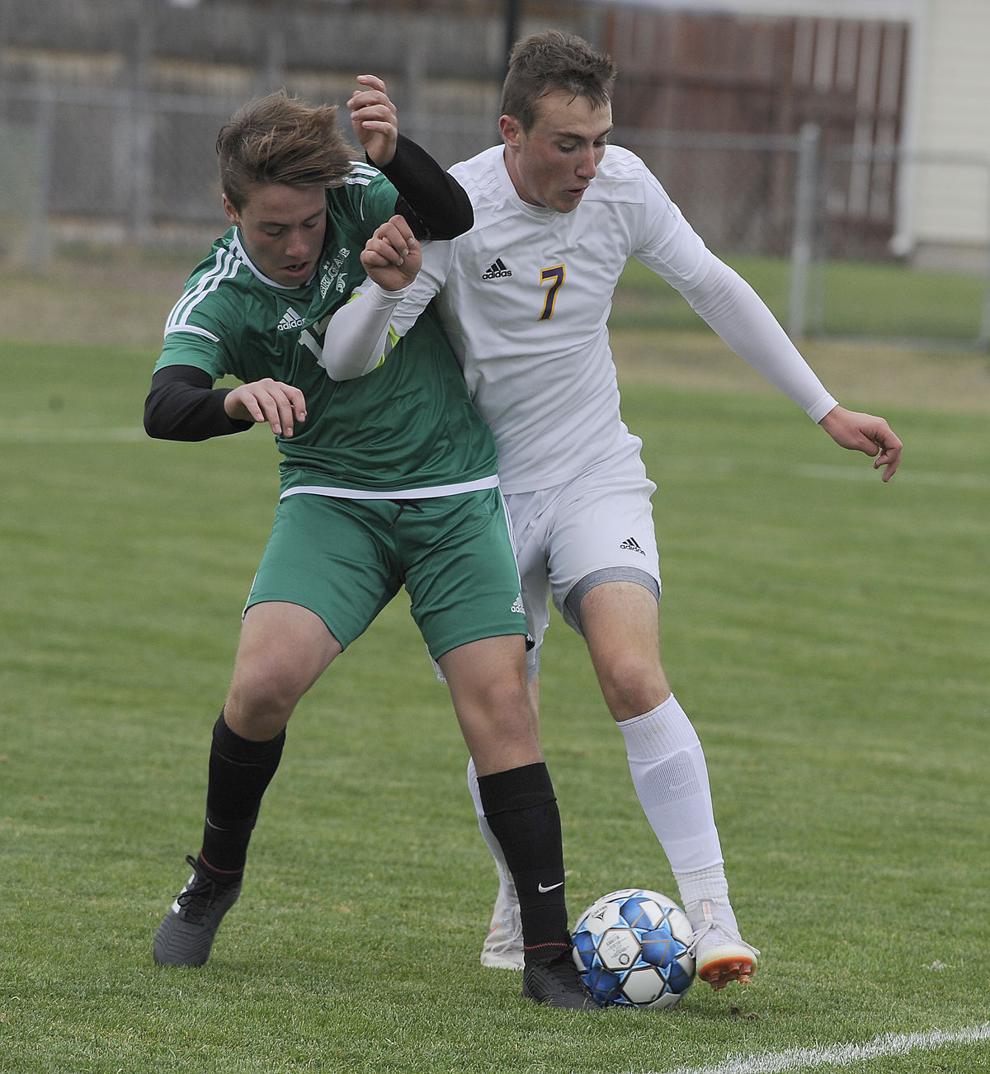 "You look before that though and we probably should have had some legit goals. Great opportunities by Kanon and Jo (Josiah Russell) and we missed those, and then we got the lucky one," said Plante. "It kind of opened the flood gates a little bit."
Tebo assisted on a goal by Will Mauritsen shortly before intermission for a 2-0 lead, and then Belgrade put the contest away in the second half with goals in the 62nd and 63rd minutes, respectively, by Monlux and Tebo. Tebo capped the scoring in the 69th minute.
Belgrade (7-1-2, 3-0-1) posted its fourth shut out of the season and the fourth in the past six matches.
"If we don't give up any goals we can't lose. We work really hard on it," said Plante. "Sam (Stewart) and Garrett (Orrell), the two centerbacks, have really stepped up. Sean (Smith) is coming into his own, and Christian (Aitchison) as a freshman is just doing an amazing job."
Luke Turner recorded his 14th career shut out in goal, and as a unit the defense has shut out four opponents this season.
"We're really happy with the way our back line is working," said Plante. "Nathan (Haycock), the holding midfielder, when we do get a little bit out of position or out of shape, he kind of fills in that gap. I think between those five, and the communication with Luke in the goal, we feel pretty good about our back line right now."
Belgrade girls fall to Locomotives
While they're mathematically still in the running for the Eastern A's No. 2 seed, those chances took a big hit Saturday morning for Belgrade.
Laurel (8-1-1, 2-1-1) scored a trio of second half goals — two within a two-minute span — to rally past the Panthers 3-1. Now Belgrade would need to win its final two regular season matches and get some help in order to earn the league's second seed.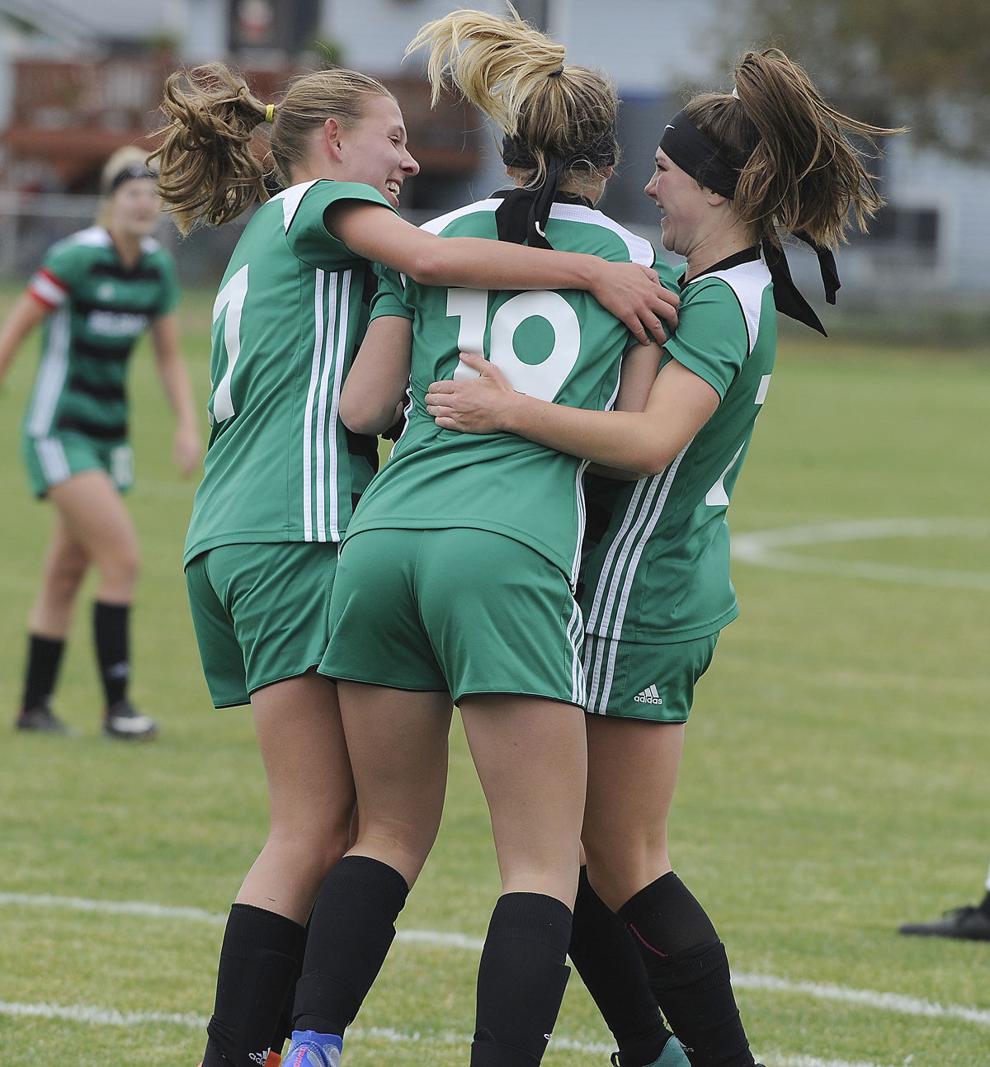 It was a disappointing loss for the team, which had battled the defending State A champions to a 3-3 draw on Sept. 15.
"Everything we worked on this week they executed really well. Sometimes the cards don't fall in your favor and it's not fair," Panthers coach Celine Valentin said. "They should be upset that they didn't win, but not defeated because we can run with this team."
Belgrade (7-2-1, 1-2-1) took a 1-0 lead into intermission following a late first half substitution. Freshman Mackenzie Turner entered the match for the first time in the 35th minute and scored within 10 seconds of stepping on the pitch.
"That was great," said Valentin. "That is exactly what I asked her to do."
But the Locomotives scored the equalizer in the 58th minute on a shot by Aspen Cotter that hit under the cross bar and then bounced across the line. The senior scored again, just two minutes later, on a direct kick.
"That's something that we are vulnerable to, as we've learned against Laurel and Billings (Central), we give up goals in quick succession," said Valentin. "That's something we need to be aware of and continue to improve on."
Laurel put the contest away in the 76th minute when Paige Ventling scored on an unassisted effort.
Belgrade can clinch a postseason berth — the top three teams advance out of the Eastern A — Tuesday with a victory at Park County.
Bel - Tyler Monlux (unassisted), 22nd
Bel - Will Mauritsen (Kanon Tebo), 36th
Bel - Monlux (Tebo), 62nd
Bel - Tebo (unassisted), 63rd
Bel - Tebo (Monlux), 69th
Shots: Lau 7, Bel 21. CK: Lau 0, Bel 3. Fouls: Lau 17, Bel 13. Saves: Lau 9 (Kade McIlvain), Bel 4 (Luke Turner).
Belgrade        1  0  -  1
Bel - Mackenzie Turner (Sarah Marshall), 35th
Lau - Aspen Cotter (unassisted), 58th
Lau - Cotter (unassisted), 60th
Lau - Paige Ventling (unassisted), 76th
Shots: Lau 13, Bel 8. CK: Lau 2, Bel 2. Fouls: Lau 4, Bel 8. Saves: Lau 7 (Mya Hansen), Bel 6 (Abbey Cady).