As Belgrade approaches the final two weeks of the regular season, head coach Brit Murphy said the team has been focused on a couple of things.
No. 1, she noted, is not letting up until the final point of the match. The other focal points are to not play scared, not playing not to lose, and of course, playing to win.
The Panthers accomplished those goals Tuesday night in the Belgrade Special Events. But Billings West managed to rally in each set to post a 25-12, 25-20, 25-23 Eastern AA victory.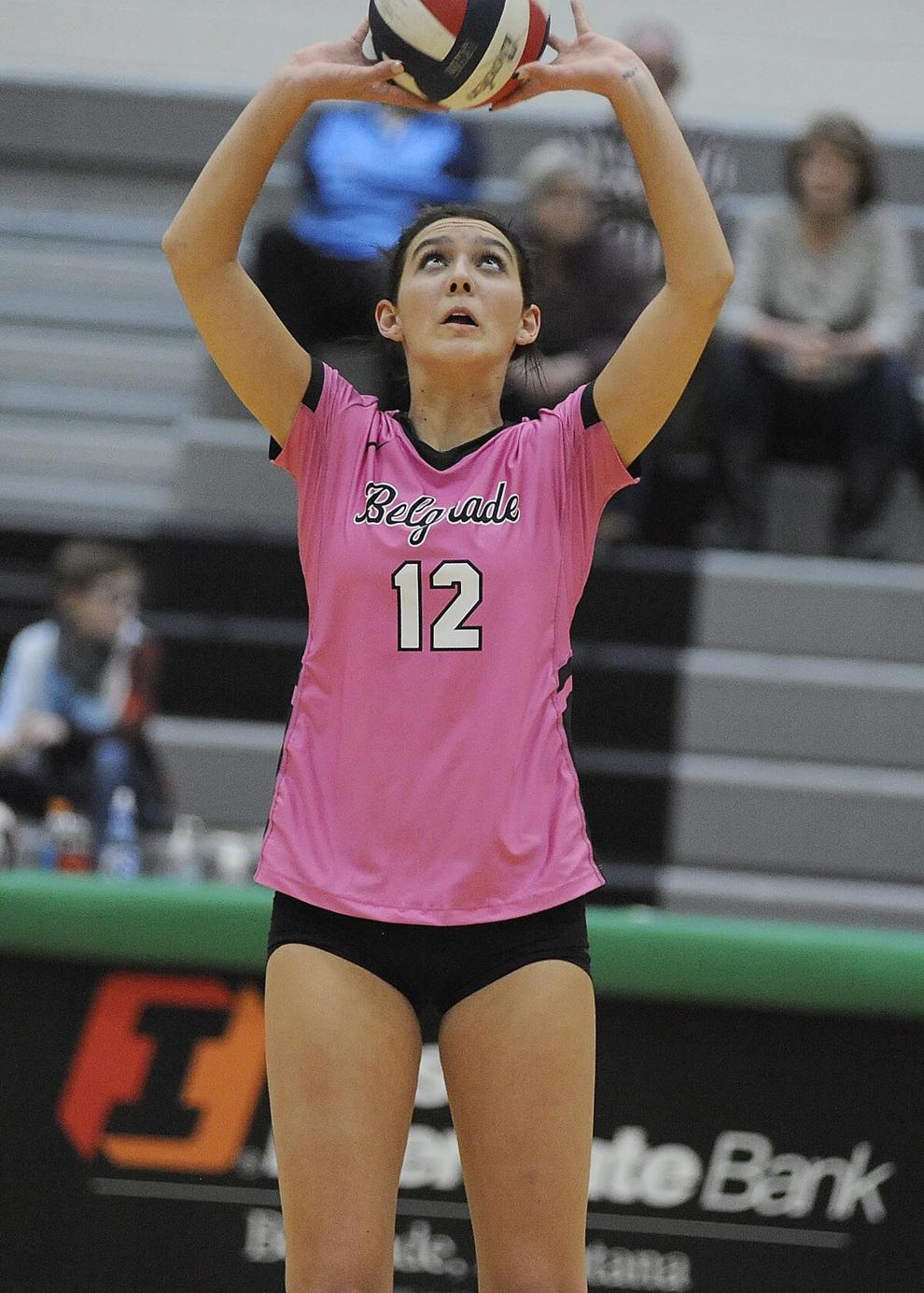 "Tonight they did that. They were swinging on everything. They were playing super smart," Murphy said. "We just let them get a few too many runs on us. So now we got to try and break those runs early so that if they do what they did tonight I think we can come out with a couple wins before the season's over."
Belgrade (6-13, 2-8 Eastern AA) led the early portion of the first set, but was outscored 15-2 after the Bears tied the game at 10. West also pulled away in the second set after it was knotted at 15, and then rallied from a 23-21 deficit to win the third.
It was a frustrating ending for the Panthers, who were simply unable to finish what they had started.
"It's our errors. They are a good team, it's not that I'm saying that (they aren't), but I think our team is really good with confidence," Belgrade senior Allie Hookano, who had four kills, said. "But as soon as they take the lead that's when we kind of lose it a little bit. But we're really good about fighting back. We just can't let them get up there."
With the exception of the long run that West had to end the first set, Murphy was pleased with how the team executed. The defense tallied 41 digs, and the offensive was efficient with the exception of some inopportune lulls.
"We have trouble with allowing the other team to get runs on us," Murphy said. "We just get stuck in one rotation and have a really hard time getting out of it, so we let them catch up. And then it's really hard to finish when you've just let them get a strong run on you."
Belgrade led nearly the entire third set and by as many as four, 16-12. But after Kaitlin Grossman hit long, Bears head coach Monica Smith called time out trailing 23-21.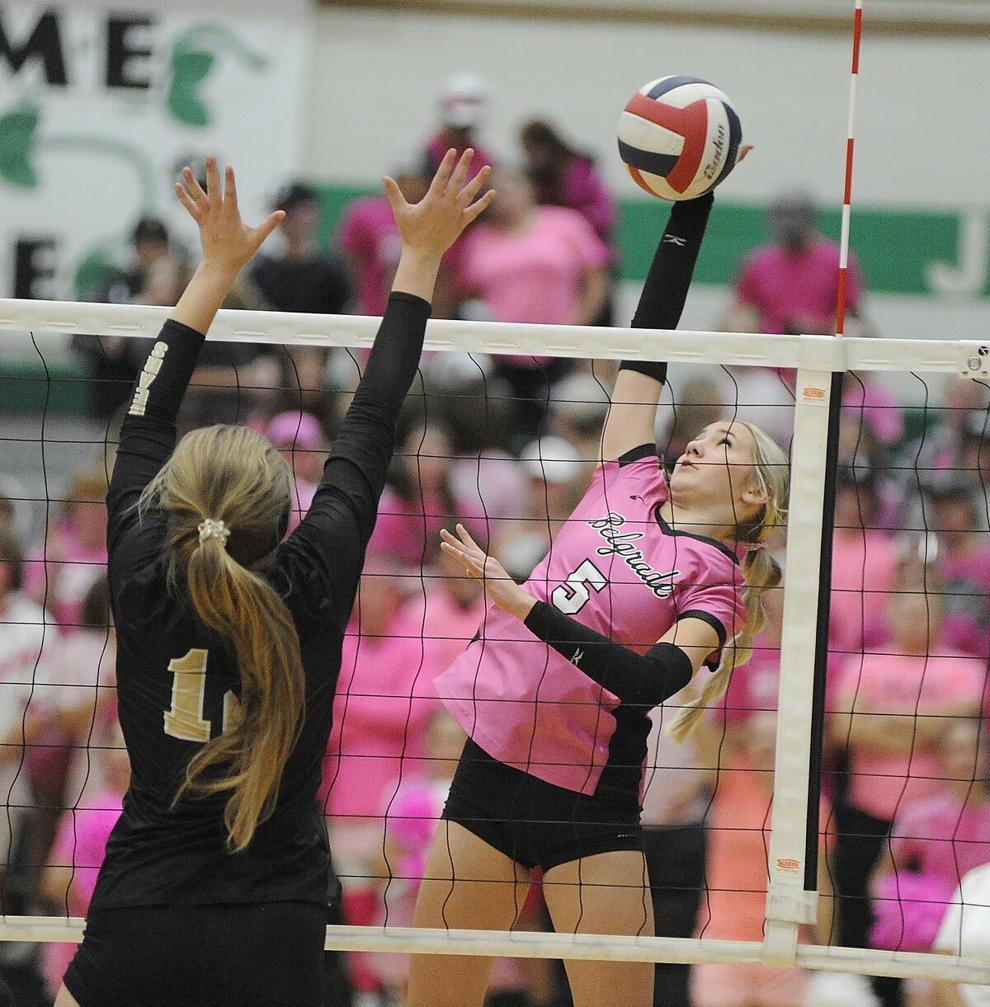 Grossman wasted little time scoring on tip out of the time out, and three quick points later West had won the game to complete a match sweep.
Still, it was a positive outcome for the Panthers, who continue to close the gap against the top teams in the conference.
"It's getting better and better," said Hookano. "It's so frustrating, but it's so awesome to see the difference between this and the last game."
Josie Blazina led Belgrade with eight kills and block, while Olivia Wegner and Tayler Thomas each finished with four kills and combined for 11 digs.
While Belgrade was unable to secure a victory, Murphy noted the continued improvement.
"We have become so much better reading the ball and knowing what to expect from it and knowing where it's going to go," she said. "And we we've done a much better job of being able to put the ball away on them and finding the holes on their side instead of just swinging into the big block every time."
Belgrade returns to action Saturday at Billings Senior.
Billings West def. Belgrade 25-12, 25-20, 25-23.
BILLINGS WEST (17-1) - Stats not provided.
BELGRADE (6-13) - Kills: 20 (Josie Blazina 8). Digs: 41 (Tycelee Bowler 18). Blocks: 5 (Rhea Zahller 3). Aces: 9 (Zahller 5). Assists: 20 (Jenna Garvert 11, Kylee Campbell 8).