LIVINGSTON — Manhattan Christian's Oren Arthun and Manhattan's Deanna Yung won the individual titles Friday at the season-opening PHS Seamus Camp XC Invite in Livingston.
Arthun, who placed third at last year's State C meet, won by nearly a minute with a time of 17:42. The sophomore led the Eagles to the team title with 18 points.
A year after stringent rules were made by the Montana High School Association in order for athletes to compete during the pandemic, Arthun was grateful for the normalcy of the quad.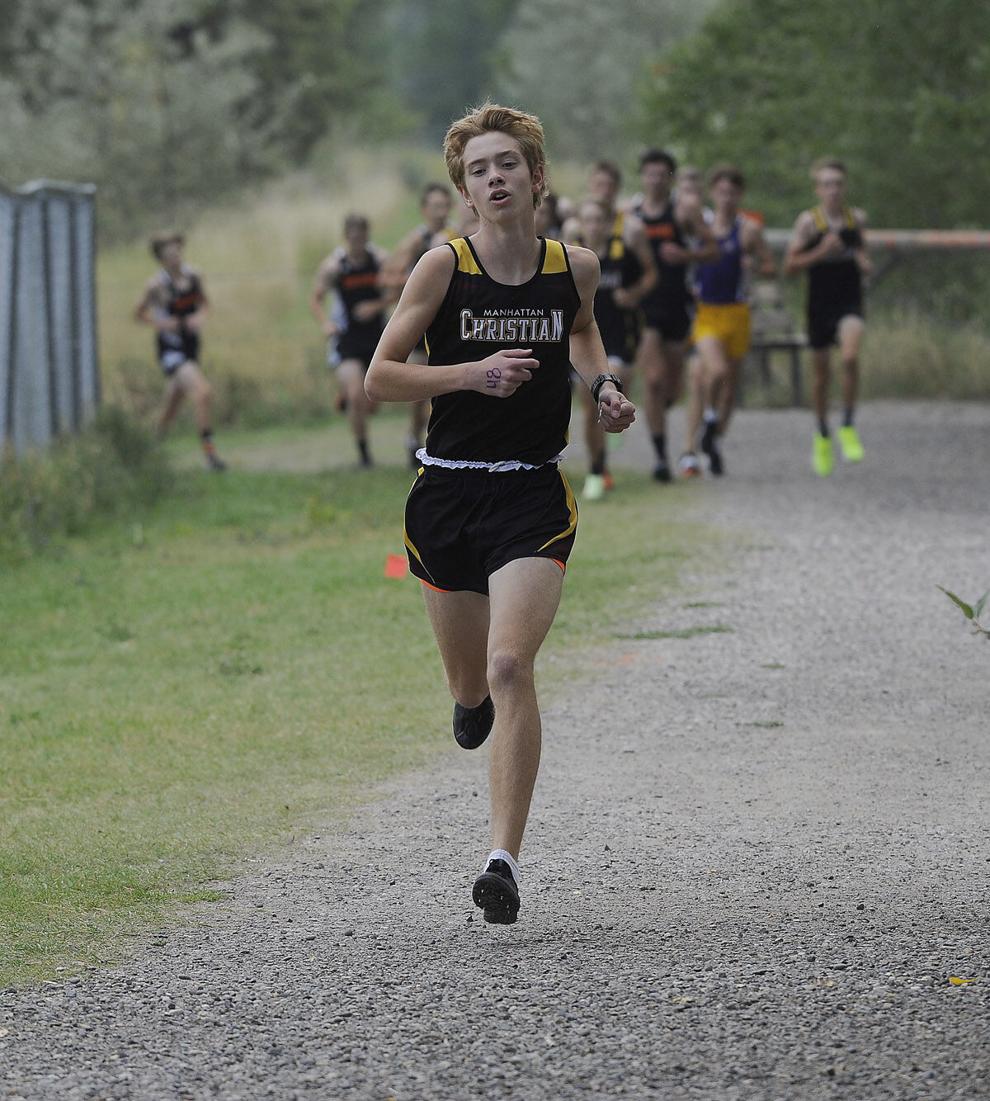 "Just coming back from COVID last season is just a crazy thing," he said. "Because now we don't need to wear a mask five minutes before the race. You can get outside and just go for it and have some fun."
Five of Christian's six runners placed in the top 10, but the team looks quite a bit different following the departure of nearly half a dozen seniors a year ago when the program won a fifth consecutive state championship.
While all eyes are on the Eagles again this fall, Arthun doesn't feel like the team is under pressure to win.
"I think as long as we keep taking everything one week at time we'll just keep on moving and doing our best," he said. "Just keep getting those times down and keep moving up in placement, and just keep going."
Andrew Durgan, of the Livingston Running Club, placed second with a time of 18:32.2, while Christian's Nathan Adams was third in 18:37 and Shaphan Hubner was fifth in 19:14.6.
Manhattan, which placed second with 40 points, was led by Payden Cantalupo. The junior placed seventh with a time of 19:40.6.
Carson Blanchard was the second Tiger across the finish line with a time of 19:52.
Manhattan's girls swept the top eight spots en route to scoring 15 points. Yung led the way with a time of 22:48.7 to win her first varsity race.
Knowing that the Tigers lost quite a few talented harriers from last year's state runner up team, Yung wanted to set a good example for her younger teammates.
"We downsized a lot from last year, so to be able to have two returning seniors with us and a couple new freshmen on the varsity, I really just wanted to make it a good experience for 15 new runners," Yung, a junior, said. "I just wanted to be a leader in that and show them what a good race should look like, and be able to invite them into cross country and make it a good experience."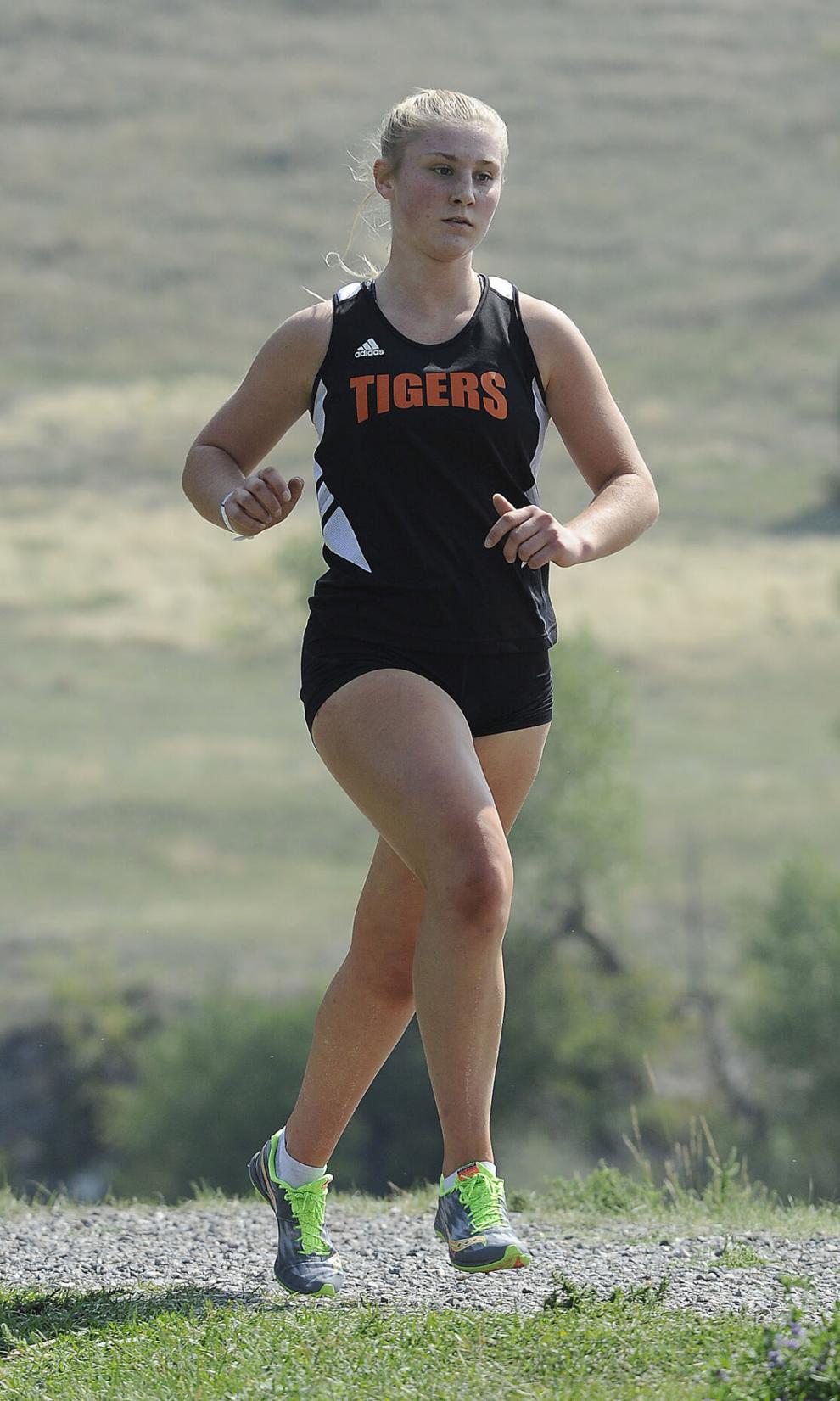 Seniors Rylee Cameron and Saige Duffin were second and third, respectively, with times of 22:51.8 and 23:02.4. Freshman Ella Miller took fourth in 23:32.3.
While the Tigers have had plenty of team success over the past decade, Yung said no one is thinking about bringing home hardware from state again. Their goal entering the season is to create a positive atmosphere and team culture.
"If we win great," Yung said. "If we don't, we have just such a strong team culture and that's what I'm proud of."
Natalie Walhof, a first-year runner for Christian, placed 10th in 24:44.7. The team's other three runners did not finish the varsity race.
The Eagles competed without Ava Bellach. The junior, who was with the school's volleyball team in Choteau, placed third at state a year ago.
PHS Seamus Camp XC Invite
(at Livingston High School)
Team scores: Manhattan Christian 18, Manhattan 40. No score: Livingston Running Club, Park.
Individuals: Oren Arthun, MC, 17:42; Andrew Durgan, LRC, 18:32.2; Nathan Adams, MC, 18:37.1; Charlie Serafin, Park, 18:41.7; Shaphan Hubner, MC, 19:14.6; Max Stern, LRC, 19:23.8; Payden Cantalupo, Man, 19:40.6; Cavan Visser, MC, 19:41.8; Carson Blanchard, Man, 19:52; Austin Kriebel, MC, 20:04; Cody Hager, MC, 20:13.3; Gus Stewart, Man, 20:21.5; Bryce Anderson, Man, 20:23.6; William Rolando, Man, 21:03.2.
Team scores: Manhattan Christian 15. No score: Manhattan, Park.
Individuals: Deanna Yung, Man, 22:48.7; Rylee Cameron, Man, 22:51.8; Saige Duffin, Man, 23:02.4; Ella Miller, Man, 23:32.3; Zoe Axtman, Man, 23:55.9; Miah Fenno, Man, 24:18.5; Ryen Gipe, Man, 24:28.6; Sophie Sestrich, Park, 24:40; Natalie Walhof, MC, 24:44.7.