Despite controlling possession and getting off more than a dozen shots, Belgrade wound up on the wrong side of the scoreboard Monday afternoon.
Great Falls scored three first half goals en route to a 4-1 Eastern AA victory at the Belgrade Youth Sports Complex.
"We dominated the whole game and it just didn't show on the scoreboard," Panthers coach Sydney McCauley said. "Just couldn't execute."
Belgrade (2-6-0) had a handful of good looks early offensively, including shots by Christian Aitchison and Trevor Gordon. But it was the Bison who took a 1-0 lead in the 22nd minute when Jacob Murray booted a direct kick toward the Panther goal following a foul, and Ethan Hann scored on the ensuing rebound when keeper Shay Schoolcraft made the initial save.
Great Falls (3-2-1) then broke the contest open shortly before halftime, scoring twice in a two minute span. Gavin Groshelle netted the first goal in the 35th minute after dribbling through a trio of defenders and then beating Schoolcraft, while Luke Smith had the second in the 37th on a long high arching kick that snuck just under the crossbar and over the hands of a leaping Schoolcraft.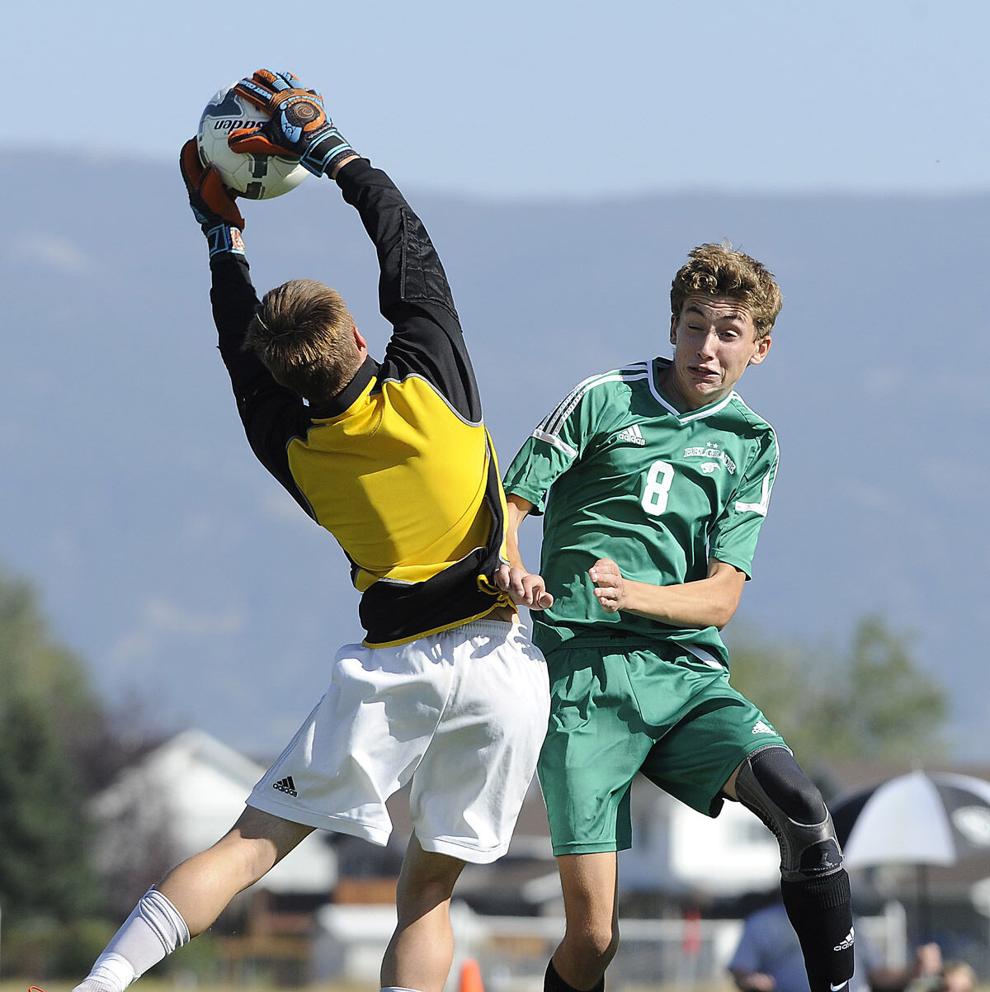 "Unlucky, I just feel like we were unlucky," McCauley said of the goals. "We're definitely going to emphasize playing the ball faster out of the middle and out of the back line. That's really what we got to work on, but I feel like we played really well throughout the whole game."
An aggressive Panthers squad came out to begin the second and were fouled twice in the first three minutes. The first was at the top of the box and Sam Waller just missed high on a direct kick. But Belgrade finally got on the scoreboard after freshman Nicholas Gawarkiewicz was fouled in the box and Will Mauritsen scored on the ensuing PK.
"I just told them to keep playing and keep playing our game," McCauley said of her halftime speech. "I feel like we went out really strong and then we stooped down to their level. I know we can play better, so I just said keep playing better."
Schoolcraft made a key save in the 55th minute to keep it a three-goal game, and then the Panthers had a good look on a cross by Waller that Wilson Goodhue couldn't quite redirect toward the goal on a header.
Great Falls put contest away in the 70th minute when Groshelle scored again on an unassisted effort.
Belgrade tallied 16 shots and created three corner kicks, but at times players lost possession trying to dribble through defenders rather than passing the ball. It's something McCauley acknowledged the team will have to improve on.
"I think our passing has gotten so much better," she said. "The first half of the season our passes were not existent or went straight to the other team. Now we're actually connecting, so I'll take that over what we had before. But absolutely, you can always pass more in soccer."
Belgrade is back in action at Billings Skyview on Thursday and then hosts Billings West Saturday.
Great Falls 4, Belgrade 1
Great Falls     3  1  -  4
Belgrade        0  1  -  1
GF - Ethan Hann (unassisted), 22nd
GF - Gavin Groshelle (unassisted), 35th
GF - Luke Smith (unassisted), 37th
Bel - Will Mauritsen, PK, 43rd
GF - Groshelle (unassisted), 70th
Shots: GF 18, Bel 16. CK: GF 2, Bel 3. Fouls: GF 14, Bel 12. Saves: 7 (Trevin Smith), Bel 8 (Shay Schoolcraft).