Jadyn VanDyken only has a handful of cross country meets under her belt. But that didn't prevent the junior from shattering a school record Saturday at Headwaters Golf Course.
The first-year runner recorded a time of 20:05 to place second at the Headwaters Invitational hosted by Three Forks. She broke the school record by 1 minute, 14 seconds to help Manhattan Christian finish third with 56 points.
"She ran a strong race and stuck to her game plan," Eagles head coach Nate TeSlaa said. "The whole girls team had PRs."
Ava Bellach earned a top 10 finish for the Eagles after taking seventh in 21:24, while Isabella Triemstra was 15th in 22:17.
"It was a fast course and after a hard course last week (in Billings) it was great to see the kids get great times," said TeSlaa.
The Eagles shined on both sides with Oren Arthun winning the boys race with a time of 16:41. It was the sophomore's second best time of the season.
Christian cruised to the team title with 26 points after all seven runners placed in the top 20. Nathan Adams was second with a time of 17:08, while Shaphan Hubner was fourth in 18:05.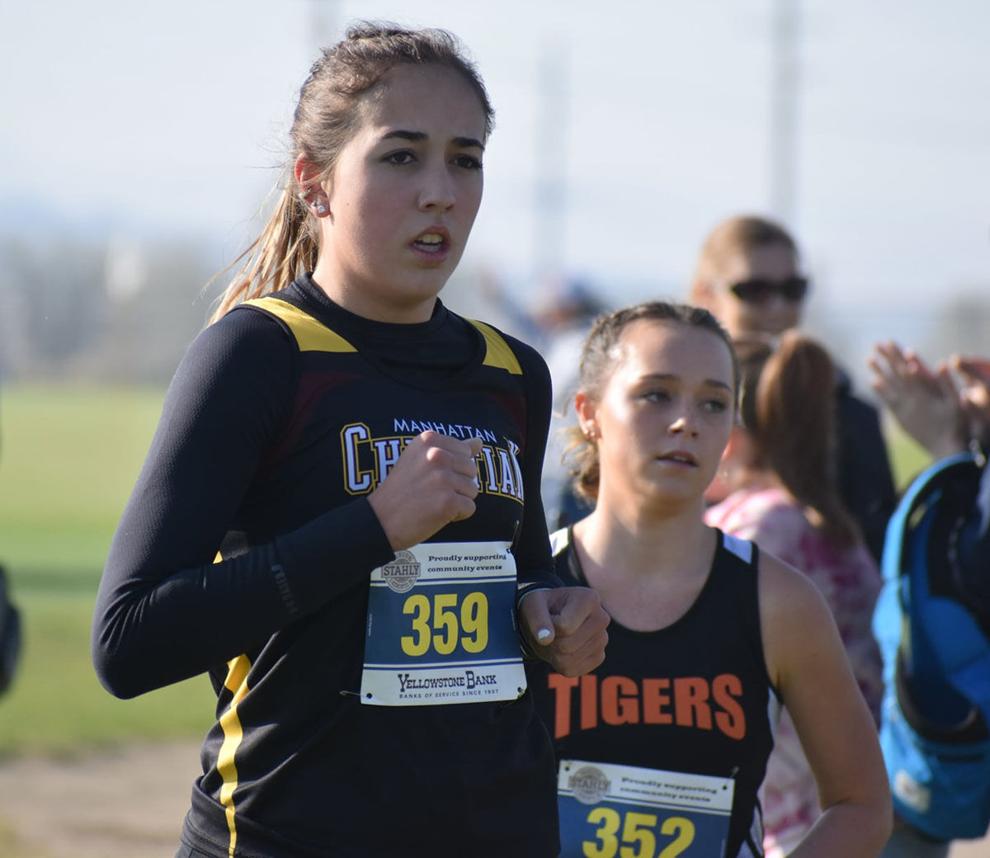 "Oren had a great race. He had to push himself the whole race and finished with a great time," said TeSlaa. "Nate and Shaphan had great races as well. This was a great warm up for state. We had huge PRs for the rest of the boys team as well."
Three Forks' boys also fared well at the meet, placing second with 50 points. Beau Johnston and Garrett Golding finished fifth and seventh, respectively, with times of 17:42 and 18:01.
"We had nearly our entire team PR," Three Forks head coach Tara Forsberg noted. "Beau Johnston and Jaron Berg (21st, 18:36) had big PRs for our boys team."
Three Forks' girls placed fourth with 75 points led by the effort of Jayden Woodland. The senior placed third with a time of 20:11.
"Our ladies came in fourth place overall, but continue to shave time off their PRs," said Forsberg. "We are looking forward to state because at this point the top teams are all so close. All of the coaches are so happy with how our teams are improving and placing."
Bella Jones was 12th in 21:48 for the Wolves, while Ari Judd finished 18th in 22:31.
Manhattan's girls placed second with 53 points, while the boys were fourth with 103. Head coach John Sillitti said it was a great day that concluded with eighth-grader Ethan Sullivan winning the (two-mile) junior high race in 11:55.
"That was an exciting way to end the day," he said. "It was so cool to see all the high school runners cheering him on and be so genuinely excited and happy for him."
While Manhattan is competing without its top female, Deanna Yung, due to an injury, the team was bolstered with the return of Rylee Cameron, who placed 22nd with a time of 22:48.
"The other five varsity runners had season bests and are progressing toward the times we know they can run," Sillitti said. "We had a challenging week at practice, so for them to run the times they did is a good indicator that their bodies are responding to the training. If we can get and keep everyone healthy, we should finish the season well."
The Tigers were led by Ella Miller, who took fifth in 21:02. Saige Duffin also finished in the top 10, placing eighth with a time of 21:32.
Manhattan's boys were led by Bryce Anderson, who placed 15th in 18:22. But Sillitti noted the team score was irrelevant as the squad continues to deal with injuries.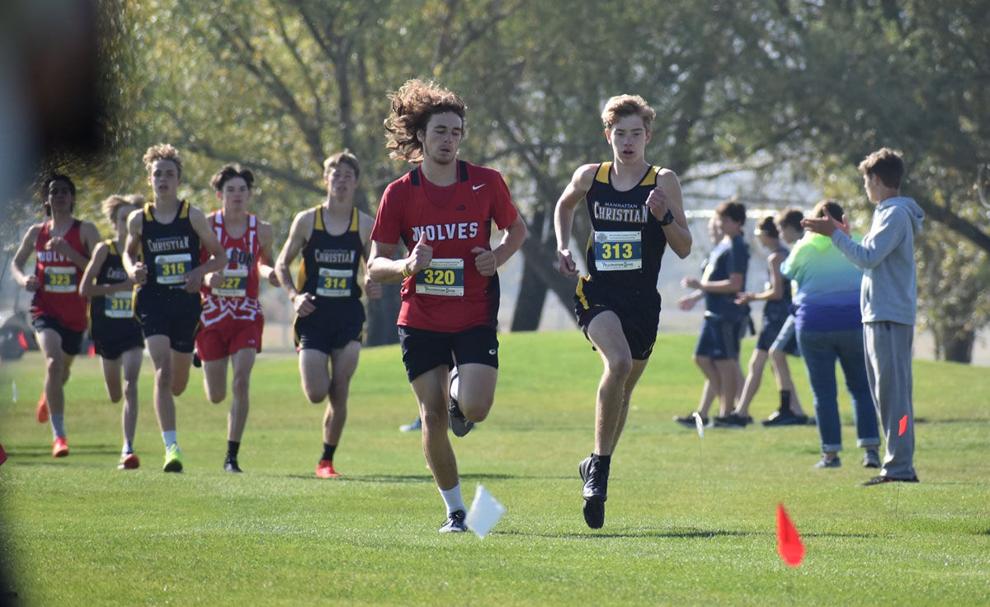 "Our junior and senior boys have been hit hard by illness and some injury," he said. "Payden Cantalupo and Carson Blanchard have been our top two all year but are returning from illness and finished outside of our top three. But it was good to just have them back running again."
Sillitti added he was pleased to see the team's middle pack get closer to 18:30 with less than a month remaining before the state meet.
Reed Hill (20th, 18:35), Blanchard (25th, 18:46), and Gus Stewart (26th, 18:49) were third through fifth, respectively, on the team.
Sillitti also noted the effort of William Rolando, who was 32nd in 19:37.
"William is our lone returning senior and he had a solid race with a 21-second season best, but more importantly he ran relatively pain free," he said. "We need Will's leadership moving forward, so it was good to see him bounce back and we have confidence in him heading to the late part of the season."
All three schools return to action Thursday at the Helena 7-of-7 Invitational.