It hasn't been an easy introduction to Class AA for Belgrade's football team. The program has won just one game over the past two years and has struggled at the state's highest level.
But there is renewed optimism for the Panthers to start the 2021 season as a veteran team returns. Belgrade has more than 20 seniors and has increased its roster by more than a dozen from a year ago.
"I'm feeling confident like we're going to make an impact this year," lineman Ryan Simon, who is among 21 seniors, said. "We have a very veteran team, so that will help with the experience level. We also have a lot of juniors too, so that will be nice for the double A level."
A lack of depth has hurt the team since moving up to AA in 2019. And while the roster has grown to 75 this fall, head coach Eric Kinnaman would like to see it continue to increase.
"We need numbers. Numbers are everything in double A," he said. "We're really finding that out whether it be with experience, whether it be with depth, whether it be whatever, we need bodies. We need people out."
Still, the Panthers finally have some much needed depth this season and not as many athletes will be expected to play on both sides of the ball. Although the senior class should see significant action.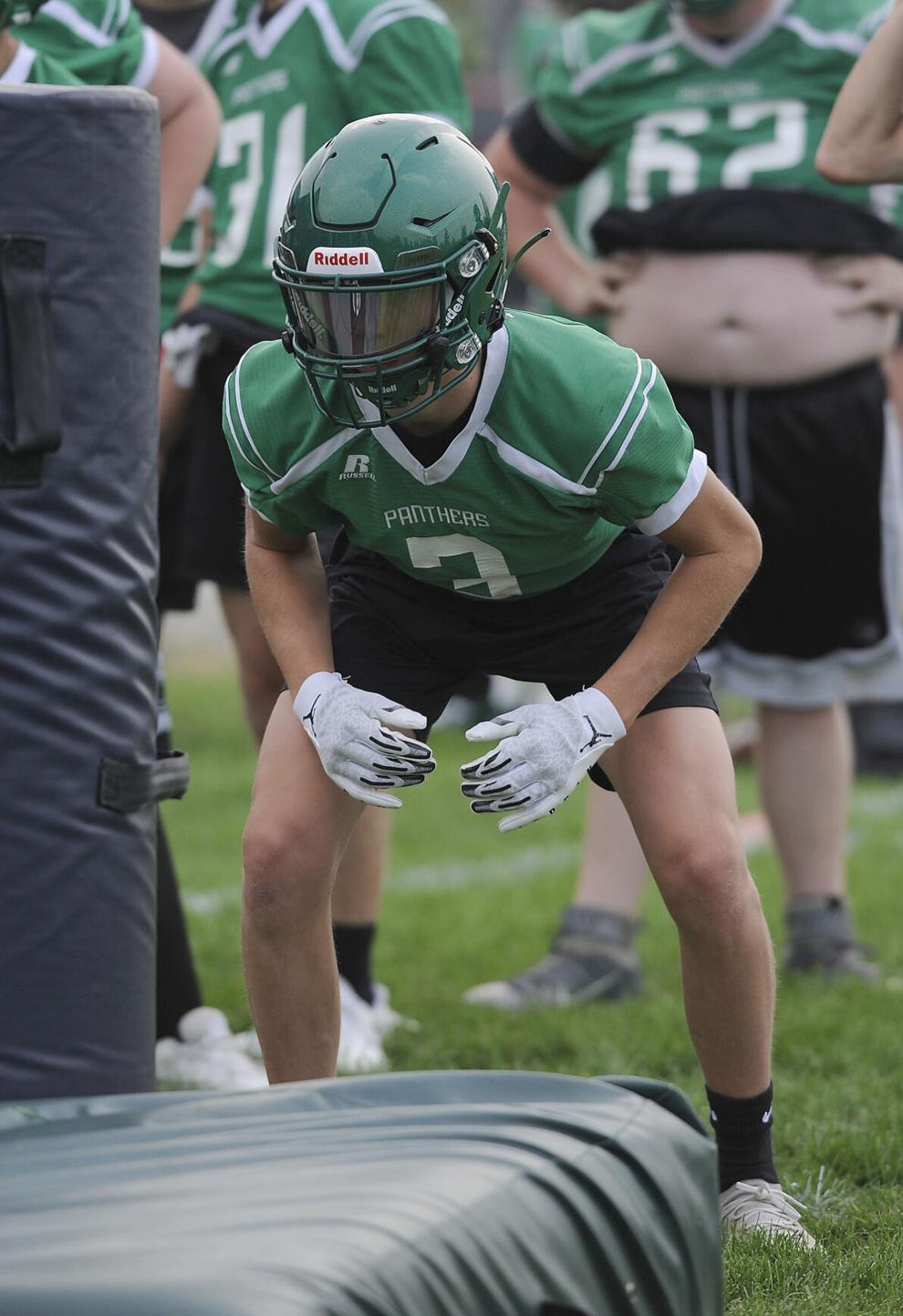 "I'm excited about our senior class. We got a whole bunch of leaders out there and I got kids that have experience," said Kinnaman. "You look at last year I think we ended up with eight seniors, and the rest of them were juniors. So you look at the experience that we bring back, it's quite extensive."
Among the returners are senior Austin Spangler, who was the team's starting quarterback a year ago. Others include seniors Dyson Kinnaman (R/DB), Tanyon Halverson (DB), Aidan Kulbeck, R/DB), Wyatt Lambeth (RB/LB), Evan Major (RB/DB), Ta'Veus Randle (WR), Gage Ruddick (RB/LB), and Reece Sanders (WR).
"We have a slew of seniors that have a ton of experience and a lot of them are going to stick out for us this year I think," said coach Kinnaman.
There are several underclassmen and newcomers who are expected to have an impact for the team as well, and some will bolster the team in the trenches.
"We have a good O-line core coming back and for the most part they are a lot of seniors," said coach Kinnaman. "It's going to be a good core group and we should have a little more depth."
Belgrade finished 0-5 a year ago after four games were canceled due to COVID. Coach Kinnaman noted it was unfortunate for the team, but that there was never a complaint from players.
"I think it's motivating a lot of us seniors," Simon said of the shortened 2020 campaign. "We've worked hard in the offseason to be able to be better out here on the field and be able to help these younger kids be better as a team."
The annual Green-White scrimmage is Friday, and then Belgrade kicks off the season Aug. 27 at Glacier.
Editor's note: Read more about the football team in the Fall Sports Preview, which will be inserted into the Aug. 26 edition of the Belgrade News.